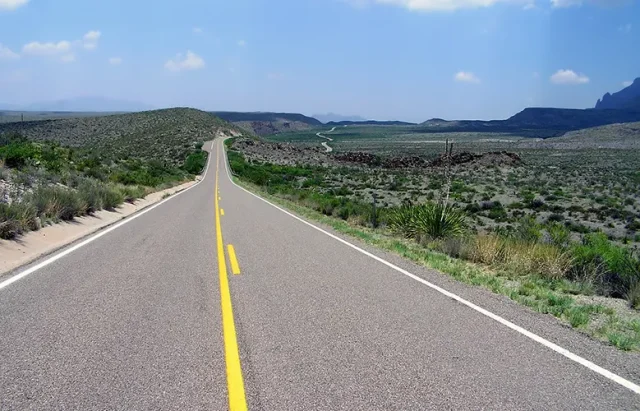 Yeehaw! Put on your 10-gallon hat because it's time for a trip to the Lone Star State. With long freeways, beautiful scenery and great food, Texas is just made for road trips. Each of its cities has its own distinct charm, which makes for a road trip you'll never forget.
Dallas: where cowboy culture comes alive
Dallas is one of the most iconic cities in the United States, so it's an absolute must on your road trip with Fox rent a car. Many people would say this city is the real heart of Texas, thanks to its great barbecue restaurants and authentic cowboy culture. It also has some fascinating museums. Top of the list has to be the Sixth Floor Museum at Dealey Plaza, which tells the story of the city's darkest day when President John F. Kennedy was assassinated here.
Visit in February and March, and you'll find the city in the middle of the rodeo season. The biggest shows take place in neighbouring Fort Worth, and they're a true once-in-a-lifetime experience. If you want to see something uniquely Texan, this should be right at the top of your list.
Houston: fine dining and great museums
From Dallas, it'll take you almost four hours to reach Houston. This Gulf Coast metropolis is one of the most sophisticated cities in the south. Culture vultures can easily spend a busy couple of days here, exploring the intriguing Houston Museum of Natural Science, the world-class Space Center, and the fun-filled Children's Museum. In fact, Houston is known for its brilliant museum district, which is also home to the dazzling Cockrell Butterfly Center and one of the most unusual museums in the country, the National Museum of Funeral History.
When you've had enough of the museums, it's time to eat out. Houston has a thriving food scene, with cuisine from all over the world. Of course, you'll want to try Texan classics, like chilli con carne, cowboy stew and pecan pie. Delicious!
Austin: the quirkiest city in the South
Hop back into your rental car because now it's time to drive three hours west to the city of Austin. If you think that Texas is nothing but a cowboy's paradise, then Austin will be a real surprise. Its "Keep Austin Weird" slogan sums it up. The Austin Museum of Popular Culture is an absolute must, with its weird and wacky collection of pop culture memorabilia, while the Cathedral of Junk – an enormous sculpture made out of trash – is an unforgettably strange sight.
Austin is also known for its great nightlife, with everything from live punk shows to speakeasy-style underground bars. Prepare to spend a couple of days here, giving you enough time to explore the city after dark.
San Antonio: remember the Alamo
There are only 80 miles between Austin and San Antonio, so you'll enjoy a nice, easy day in your rental car. However, when you arrive, you'll find a completely different atmosphere. While Austin has a modern, quirky vibe, San Antonio is Texas' most historical city. The main attraction here is the Alamo, an 18th-century fortress that played a key role in the Texas Revolution. As well as the Alamo, San Antonio is home to a number of old Spanish missions, churches and ranches. As you spend a day here, you'll be plunged into Texan history.
As well as its history, San Antonio is known for its delightful Riverwalk, which stretches for 15 miles alongside the water. It's where you'll find the city's best restaurants, shops and attractions. In the summer months, live outdoor shows often take place here.
El Paso: the best tacos north of the border
You can easily end your road trip after San Antonio, but if you're feeling adventurous, here's a bonus city for you! Follow the winding, picturesque roads of the Big Bend National Park Route, and you'll eventually reach El Paso. This town is right on the Mexican border, which gives it a distinctive Latin flavour.
If you're craving burritos, El Paso needs to be on your list. The food here is out of this world – truly authentic Mexican delights. You'll also often find live mariachi performances, providing the perfect soundtrack while you dine. This delightful, unusual city is an ideal spot to end your Texan road trip, having seen the best that the Lone Star State has to offer.