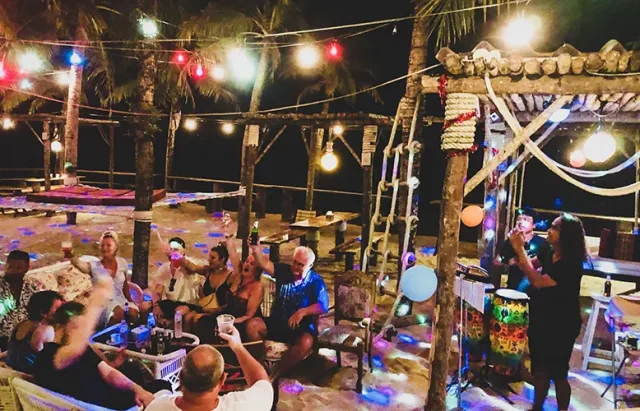 Custom event passes or tickets have become a staple for every tour, concert, and festival. Custom passes can be as unique as the planned event by utilizing multiple shapes, finishes, and breakable tokens. They can also ensure event planners quickly cash in on the $78 billion ticket sales revenue projected for 2023. But custom passes are not beneficial to event organizers only. Have you ever thought of how travelers can benefit from custom event passes?
How Custom Event Passes Benefit Travelers
Part of a traveler's itinerary is to engage in fun events like local music festivals, concerts, and trade shows in the region they are visiting. To access these events, travelers need tickets, where custom event passes come in. With customized passes, travelers enjoy.
Personalized experiences
Custom tickets can have your name, seat number, job title, company name, or other unique information. The added touch of personalization on event passes creates a sense of belonging and boosts engagement.
Single Solution Package
A customized ticket could be the only item you need to navigate the unexpected challenges of traveling, like finding a venue or attraction. They have a venue location map and schedule on the back. Event planners also embed breakable food or drink coupons, so everything is all in one place.
Improved Access Control
According to Bag Tags, Inc., event planners use custom event passes to determine who can access various event venue areas. For example, when you choose a VIP pass, you can easily access the venue and identify your seat quickly. You can also access premium activities like dining with speakers or celebrities.
Reduced Ticketing Fraud
Many travelers are victims of professional scammers selling counterfeit event tickets online or on the streets. Event promoters embrace ticketing technology to sell custom event passes and combat fraudulent behavior. For example, using Blockchain helps event planners ensure all tickets distributed are authentic, know who has them, and how they exchange hands. Event organizers also embed RFID chips and QR codes on custom tickets so buyers can be sure they are purchasing the real deal.
Memorable Souvenir
Personalized tickets can be more than a one-time item. You can keep them as souvenirs, especially for big-ticket festivals, concerts, and high-end corporate conferences. Keepsakes like tickets create a positive post-event experience, motivating you to travel more often.
Type of Custom Event Passes and How to Use Them
Event planners design different custom event passes to meet the specific needs of their target audience. Here are the common event ticket types and how to use them during travel.
General Admission
General admission or GA tickets allow attendees to enter event venues without extras, such as assigned seating or specific lounge areas.
You can use general admission tickets to concerts or an outdoor cinema or museum, where reserved seating is unnecessary.
VIP Passes
Buying VIP tickets or luxury passes can be costly, but you enjoy unlimited access to exceptional networking opportunities with speakers or celebrities, premium seating, backstage access, and dedicated restrooms.
You can use VIP event passes to;
attend concerts and speaking engagements that feature famous personalities
go to functions that occur once every year, such as the launch of products like luxury cars
go to exclusive events like charity galas
Family Passes
Family passes are customized to promote inclusivity and motivate families to attend events with a discount or offer to allow free access to children. These types of passes are suitable for various functions when traveling with family, such as;
theater plays or production
local festivals and art events in the region you are visiting
attending graduation ceremonies of loved ones living abroad
sports events
academic competitions
Group Ticketing
These tickets save you and your travel companions money because you can purchase bulk tickets at a lower cost or discount. For example, buying five tickets could mean getting the 6th one free.
Where to use group event passes.
theater plays, award ceremonies, and graduation celebrations
multi-day events, such as networking conferences, marketing, and street fairs
sporting tournaments
live performances
Reserved Seat Passes
As the name suggests, these tickets help keep your seat reserved throughout an event. Note that reserved tickets come with a high price tag if you want the seats closest to the action.
Places to use reserved tickets:
fundraising events
formal events like plays and symphony concerts
indoor cinema where seating is vital for enjoying the best movie experience
major sporting events, such as the Super Bowl, the National Football League (NFL), and the Olympic games
Multi-Day Event Tickets
A multi-day ticket lets you attend events that run for days. Your multi-pass ticket could be for the entire period an event will last or a few days, depending on how long you stay at the travel destination. You can use multi-day tickets for events like:
local trade shows
concert tours
street festivals or parades.
Conclusion
Traveling creates opportunities to engage in activities like watching plays, joining parades, and attending concerts. You can elevate your overall experience by choosing custom event passes like VIP tickets, group and family event tickets, and reserved seat passes. These custom passes add a sense of belonging in the foreign state and boost engagement. Customized tickets also serve as single solution packages and memorable keepsakes.