Discover Sun-Kissed Mallorca: The Ultimate Luxury Travel Destination Now More Accessible Than Ever
The idyllic island of Mallorca, known for its sun-drenched beaches and dramatic landscapes, has firmly established itself as a premier destination for luxury travel. With a host of new five-star resorts elevating Mallorca's hospitality scene, travelers are taking notice. Complementing its luxury accommodations, the island boasts over 200 stunning beaches, a UNESCO World Heritage-designated Sierra de Tramuntana mountain range, and rich cultural heritage dating back to the 13th century.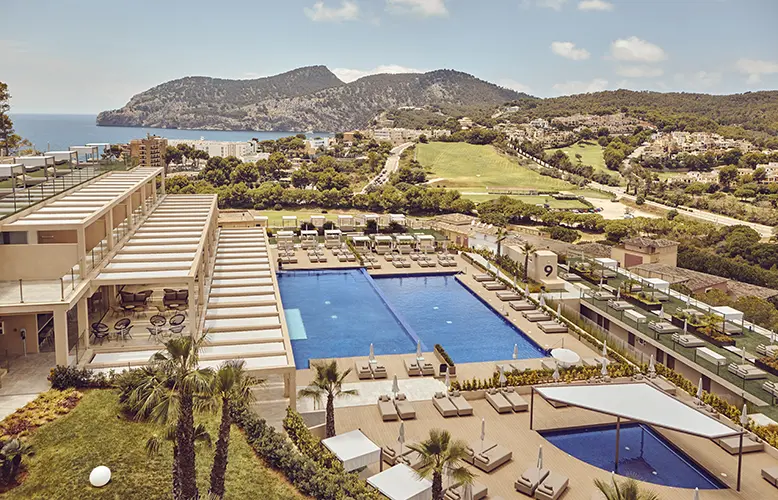 Increased Accessibility to Mallorca in 2023: Direct Flights from JFK via United Airlines
One of the highlights this year is the new direct flight route from JFK Airport via United Airlines, making Mallorca more accessible than ever for international travelers. This improved connectivity has coincided with a surge in visits from luxury yachts—2023 has seen a record number of superyachts anchoring in Mallorca's azure waters.
Introducing Zafiro Palace Andratx: Five-Star Luxury Amidst the Sierra de Tramuntana
We're thrilled to announce our collaboration with Zafiro Palace Andratx, a recently opened luxury resort owned by a local Mallorcan family. Located against the stunning backdrop of the Sierra de Tramuntana mountain range and the sparkling turquoise Mediterranean Sea, this all-suite resort is a marvel of horizontal architecture designed to maximize outdoor spaces.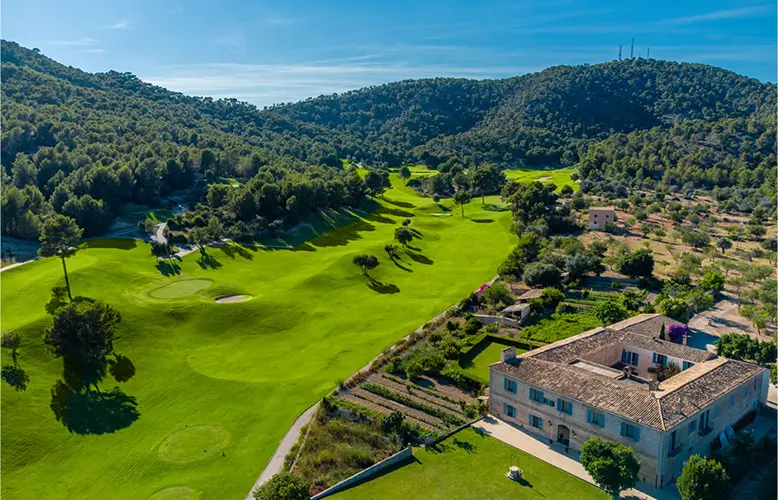 Five-Star Amenities: Dining, Infinity Pools, Spa and More
The property features a diverse selection of five gourmet restaurants, multiple infinity pools—including garden and skyscape options—a state-of-the-art spa and wellness center, and a range of tailor-made amenities that encapsulate the island's natural beauty. For those looking for a seamless, all-inclusive luxury experience, Zafiro Palace Andratx offers an exclusive package that focuses on authentic Mallorcan experiences.
Whether you're planning a luxury getaway or looking to explore a destination rich in cultural history and natural beauty, Mallorca offers something for everyone. Book your trip today and experience the best of what this Mediterranean jewel has to offer.
Luxury accommodations: Zafiro Palace Andratx's 304 generously sized suites are resplendent in authentic Mallorcan character and adorned with locally sourced décor. Standout artwork is from female-owned ABA ART and take-home vanity cases are designed by Teixits Vicens, one of the island's three artisanal fabric makers still producing textiles in the traditional method. Each suite is appointed with a private pool or hydromassage bathtub and a secluded terrace offering unrivaled views.
Island charm: Just a short stroll away from the serene seaside village of Camp de Mar and a quick drive from the lively harbor town of Port d'Andratx, the resort is surrounded by natural beauty. Ten minutes down the road lies the Puerto Portals, the island's most prestigious yachting harbor, where guests can enjoy chartered boat tours or designer shops. Guests have access to complimentary electric scooters to explore the nearby coastline and sprawling beaches like a local.
Golf destination: The hotel is located next to the Andratx Golf Course, an 18-hole championship golf course that includes the longest hole in Spain. Golf and stay packages are available exclusively for Zafiro Hotel guests, providing priority access and special rates.
All-Inclusive Redefined: Unveiled in 2023, the hotel's new all-inclusive package is one of the first of its kind on the island. Designed for guests seeking access to over-the-top service along with fantastic food and wine offerings, All Inclusive Redefined includes standout amenities such as personalized concierge service, priority bookings in all hotel restaurants, a la carte dining menus, a robust selection of international wine and cocktails, VIP airport transfers, 24-hour room service, priority golf course access, and more.