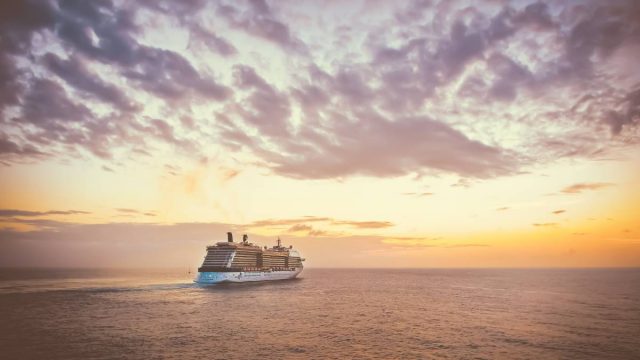 Cruises are back! Those luxurious liners offer you a chance to cut ties with land-life for a few days, keeping busy around the clock with various activities. Choosing a ship for a vacation is an easy answer for many looking to enjoy the fresh air and explore new territory.
However, packing for that vacation may be a bit daunting. After all, you get a few bags and a cabin to house them. You need to bring items that work well for the ship and land but are also easy to pack. The following are ten accessories you don't want to leave at home but are worth it.
1. Light-Weight Jacket
Whether you're hopping abroad cruises from Miami or Oregon, you want to bring a jacket with you. The jacket gives you some warmth and comfort. The interior cabins stay cool, offering your a nice respite from the inside heat. Also, the breeze picks up if you're out on the deck at night.
2. Lanyard
Cruises keep a busy schedule, allowing you to do something at almost any time of day or night. You move to many places and still need to keep your room key. A lanyard means leaving the purse at int the room and having a safe spot for your keys and credit cards.
3. Door Decorations
If you've never walked a cruise hallway before, be prepared for endless doors. Late at night or those first few days, you may struggle to find yours. A few cute, simple door decorations help your spot stand out from the sea of monotony.
4. RFID wallet
When onshore, you want to secure your personal information and papers. People look for vulnerable tourists, hoping to garner their credit card numbers. Rather than taking an entire wallet, many pickpockets or criminals now use scanners to lift critical data. You may not know someone has your information until they've racked up chargers. Invest in an RFID wallet or pack. These items protect from these attempts.
5. Portable Battery Pack
You are unlikely to spend time surfing the net on the ship, but you may use your phone to take pictures and locate places. The batteries can wear out, and you may miss the chance to plug in. Portable battery packs slide into a purse or bag. Grab them when your levels are low, and recharge on the spot.
6. Slip-on Shoes
Enjoy a pair of comfortable slip-on shoes when you're walking around the ship or in your room. Pack something neutral enough for most of your outfits, minimizing how many shoes are in your baggage. These work well for heading up to the pool or taking quick strolls.
7. Tennis Shoes
Bring sneakers for excursions. Once you go on land, you could walk a lot. You don't want to hurt your feelings or feel pain. The tennis shoes give you extra padding and could minimize injuries and discomfort. Many lines offer shore trips that include hikes and nature trails. Without some good sneakers, you could miss out on something truly remarkable.
8. Floppy Hat
Unless you plan to hide in your room, you'll see a lot of sunshine. Find a fun floppy hat to protect your face and ears. It also blocks out that sunshine too!
9. Towel Clips
You need towel clips if you want to lounge in a beach chair. Without them, you may have to reposition your towel frequently, which is a nuisance. You should be soaking in the sunshine or reading a good book, not playing around with a piece of cloth. Place your towel where you want it and clip it in place.
10. Waterproof Bag
Companies are now making travel, waterproof bags perfect for sports and cruises. These beach-looking bags are made of durable material, withstanding moisture and the outdoors. Have one with you for your beach days. Fit your towel, sunscreen and personal supplies in one place.
Focus on memories and minimize discomforts. The right accessories are essential.