Greece has many beautiful beaches, mountains, and islands that offer everything from quiet relaxation to active adventure. Here are the 2 top Greek Island villas for your next vacation. Read on!
KARPATHOS – A remote paradise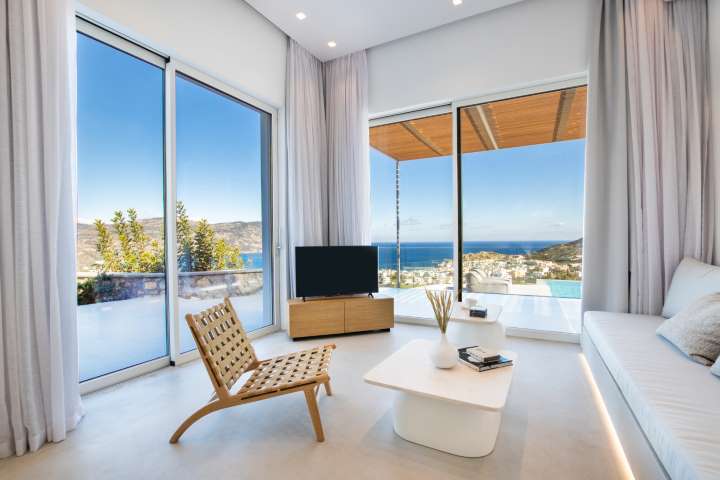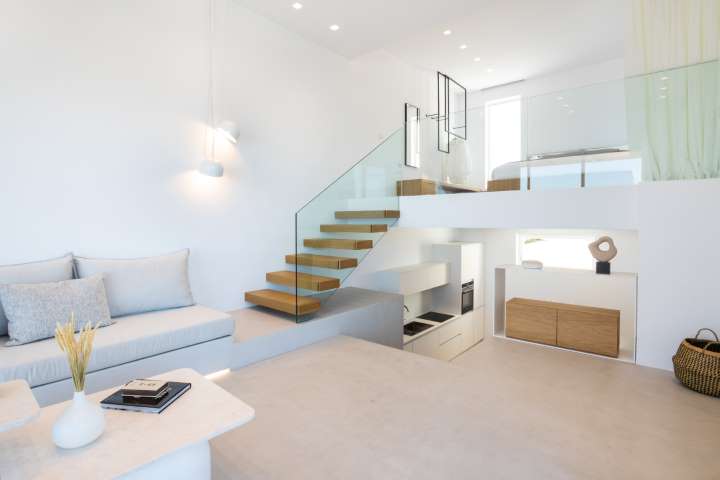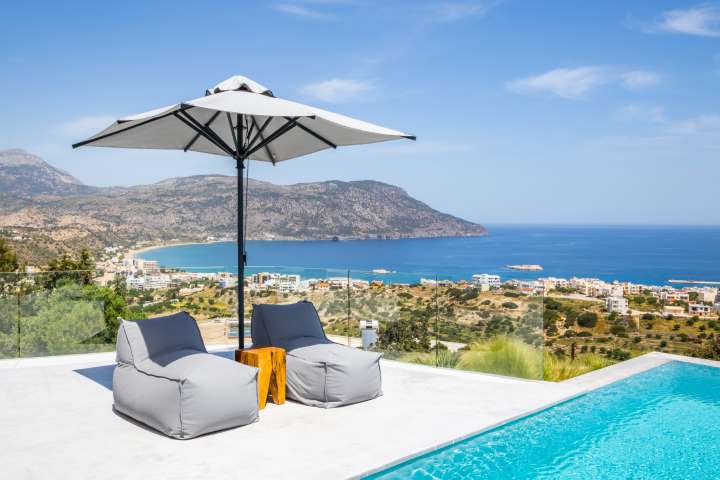 Located in the tranquil area of Pigadia, The Greek Villas' Karpathos Villas are only a few minutes drive from the island's capital town and port. Part of a four-villa complex, each villa can be rented out separately with up to four guests each or as a whole to accommodate a large group of family and friends (up to 16 guests) with a shared swimming pool and outdoor living areas.
Each villa is a three-storey home thoughtfully designed to offer a comfortable stay featuring open-plan spaces and large floor-to-ceiling windows to create a spacious home with sweeping views of the Pigadia Bay. The main floor features a cosy living room overlooking the surrounding gardens and the sea and the mezzanine level includes an ensuite king-size bedroom and a separate bathtub, located in a private spot surrounded by glass windows. A fully equipped kitchen and dining area as well as an ensuite double bedroom can be found on the lower level. Other features include safe box, smart TV, private parking, and sound system.
Outside, a mesmerizing infinity pool with a salt electrolysis system (non-chlorine) and built-in lounging beds and sitting areas offers uninterrupted views perfect for those looking for some 'me-time'. Guests can also explore the villa gardens, featuring more than 300 species of indigenous plants and herbs, while taking a casual stroll around its paved patios. There is also an outdoor dining area for guests to enjoy their meals with a backdrop of the beautiful island and its neighboring areas.
That's not all. From picturesque landscapes for rock climbing, hiking and biking, scuba diving and windsurfing, to exploring nearby areas including Olympos, a spectacular village built on a mountaintop with paved alleys and local shops and Saria, a small islet home to extraordinary natural beauty with turquoise waters, a stunning gorge and remnants of the island's old settlement – Karpathos is the ultimate remote paradise.
RHODES – An Island of vivid contrasts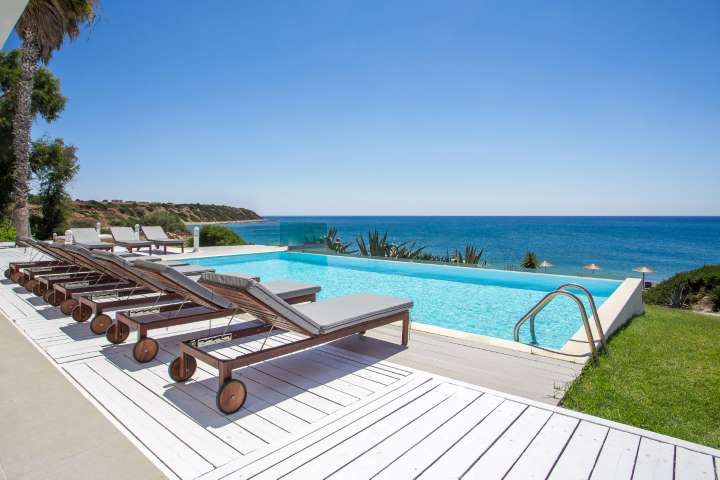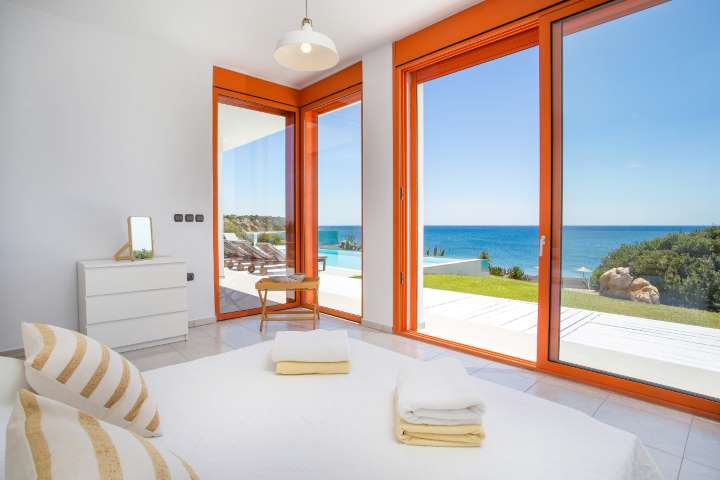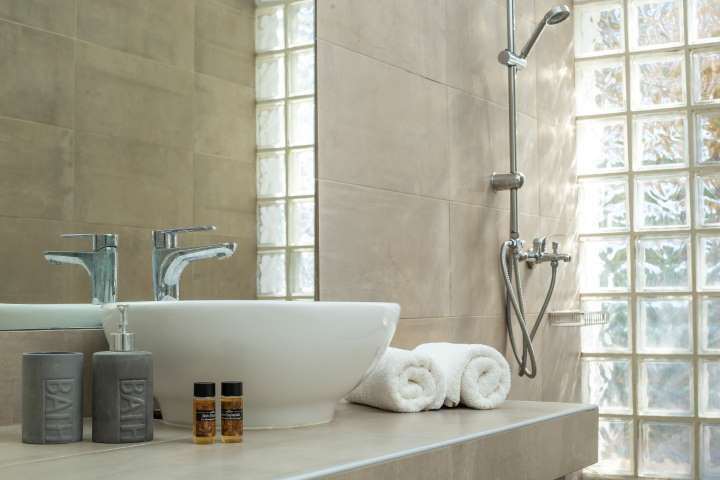 The Greek Villas' beachfront villa, Sparrow, is a stone throw away from the Lachanias Beach, south of Rhodes. A modern, contemporarily decorated house features large open space areas and seven en-suite bedrooms that can host large groups (up to 14 guests) in absolute comfort and privacy.
The main living area of the property consists of an open-plan space which includes the sitting room and the dining room with direct access to the pool terrace and in a semi-separate space, is the fully equipped kitchen. Other features include a gym, safe box, smart TV, parking, and BBQ.
The villa's surrounding area is truly a vacation bliss! Guests can walk around the vast garden dotted with palm trees, agaves and indigenous flora and aromatic bushes, swim in the outdoor pool offering unobscured views of the Aegean Sea, or simply sit back and relax in the shaded lounge and dining area.
There is a lot to explore around the island as well. Widely known as the Island of the Knights, Rhodes is home to numerous ancient marvels, a bustling capital, and an amazing coastline. From its Old Town, a UNESCO World Heritage Site, home to beautiful neoclassical buildings, to Lindos, an ancient Acropolis built on a high cliff that served as a fortress and an observation deck, or The Colossus of Rhodes, a statue of the Greek god, Helios, crafted in honor of the victory of Rhodes over Cyprus, Rhodes is truly a holiday heaven.