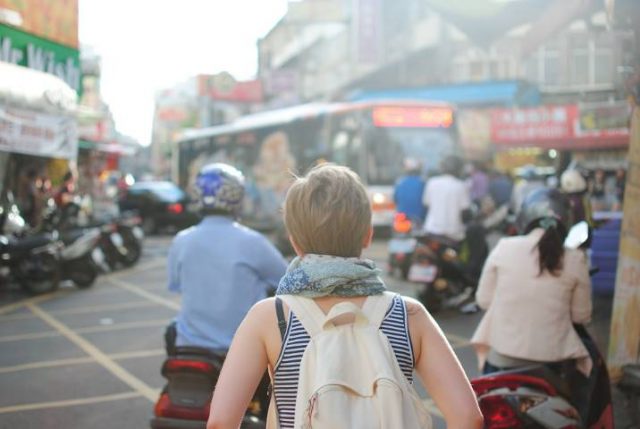 Traveling is in our blood. Our predecessors did it, we do it, and our children will probably do it as well. Nonetheless, taking a trip without the necessary preparations can quickly turn into a bad experience.
Every well-versed traveler knows how big of a help a comfortable backpack can be. Sometimes, even the most minor things like a few clips can save you a lot of trouble on the road.
To make your next travel as good as it can be, we prepared a list of all the essentials you should take with you. Before you head out on your next adventure, make sure to pack these useful items. Aside from your valid test for COVID-19, of course. Let's not forget that the pandemic is still here.
Backpack
A comfortable backpack is a must-have. It is the basis for your trip, and you won't be able to pack everything if you don't have one.
So, make sure to choose a good one. Get one that has lots of storage space but still fits your shoulders well. Also, it should have a good strap so that you can wear it comfortably for extended periods of time.
Travel Adapters
If you're planning to travel outside of your country, you will need a travel adapter. It will allow you to plug in any electrical device and use it as needed. Some countries use different plugs, so make sure to get an adapter that supports all these plugs. Also, try to get one that's compact so you can take it with you wherever you go.
Portable Charger
Even if you plan to stay at your hotel for the entire duration of your trip, you should still bring a portable charger with you. The best thing about them is that they can charge almost any device, which means you can also charge your phone when you're not near the hotel room. That should come in handy when traveling by bus or train.
Universal Power Strip
A universal power strip is a must-have if you're traveling with multiple devices. If your hotel room doesn't provide enough outlets, then they will come in handy. You can even use them on airplanes to charge your devices without earphones.
Travel Pillow
If you're going to travel by plane, then a travel pillow is a must-have. It will help you sleep during the whole flight, and you won't wake up with pain in your neck and back. They are easy to carry around, and most of them are very comfortable too.
Comfortable Pair of Shoes
Many people going on vacation make a similar mistake – they forget to take the right shoes with them. You have probably seen many times women exploring ancient ruins in high-heel shoes or men hiking in sandals. It may seem funny at first, but in reality, it is extremely dangerous. That is why you should always make sure you take appropriate shoes on your trip.
Collapsible Water Bottle
If you go sightseeing or hiking without water, you risk dehydration, leading to severe health problems. It may even result in death. Unfortunately, buying water in plastic bottles can be annoying. That is why you should invest in a collapsible water bottle, which will fit in your backpack perfectly. That way, you will always have it with you, allowing you to refill it every time you find a stream.
Travel Organizer
Have you ever lost your documents when abroad? Silly question. Of course, you have. Who hasn't? Still, it is not the most pleasant experience that can happen when traveling. To ensure it never happens again, invest in a travel organizer. It is a great way to store passports, IDs, and other essential documents. You can also use it to take quick notes about certain hotels and restaurants.
Sunglasses
Sunglasses are not only useful when traveling, but they can also make every day much better. Buy a pair that will protect your eyes from harmful UV rays while still being stylish and comfortable enough to wear all day long. If possible, get an extra pair just in case something happens to them during the trip.
Earplugs
If you're going on a long trip that takes you outside the city, then earplugs are great for sleeping. You can use them during the night to block out noises and improve your sleep. They are also very useful in hostels since they can help you sleep even when someone is snoring next to you.
The Bottom Line
Although the pandemic hasn't made traveling easy, there are still many possibilities to make the most out of the upcoming summer. However, to ensure your vacations are relaxing and enjoyable, you should consider taking with you the ten items we mentioned above.
Some of them may not look significantly at first glance, but they will make your trip much easier and more comfortable. Of course, some of them may not come in handy when traveling to certain places, but that is why you should do your research before every packing.