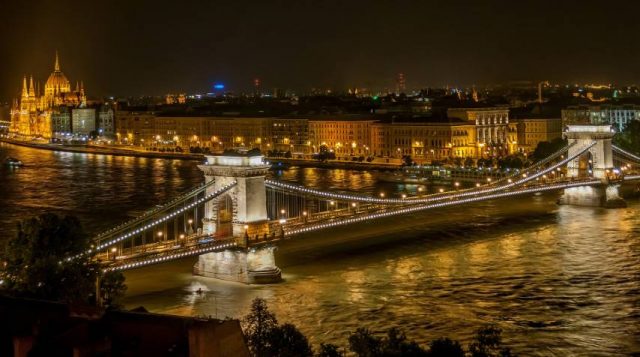 Visiting Europe can be quite an adventure. After all, with that many different nations close to one another, you can experience various cultures, tourist attractions, and cuisines in just a few days. Taking this into account, it is very likely that you are into the idea of visiting that part of the world. However, is there a way to put that idea into action if you do not have that much money?
Fortunately, there is! You just have to stop being picky and choose cheap destinations. In this article, you will find a list of the most affordable places that you can visit in Europe. While you won't find France or Italy on the list, trust us: you won't be disappointed. Check it out and start planning a trip of a lifetime. And if you were looking for something more popular, go to tripplo.com/uk/ to learn about visiting the UK on a budget.
Budapest, Hungary
The Hungarian capital is known as one of the most beautiful cities in Europe. It has been often named the best European destination for tourists by Lonely Planet. Budapest is especially popular among those who like to travel on a budget.
You will be able to find cheap hotels with private bathrooms here for under $100, and you will be able to eat a nice meal in the city center for just a few dollars. Additionally, you can take advantage of all the free things that Budapest has to offer, such as walking tours and concerts.
Bratislava, Slovakia
If you are into history and culture, then Bratislava is the perfect destination for you. The capital of Slovakia has great architecture and some excellent museums. Moreover, even though it is located in Europe, it is relatively affordable.
You can get by in Bratislava with less than $100 per day. However, if you plan to stay there for several days and explore everything that the city has to offer, consider spending a little more money so that you can book a good hotel. Fortunately, one of the cheapest hotels in Bratislava costs under $50 per night.
Belgrade, Serbia
Serbia's capital is another cheap destination that you should not miss out on while visiting Europe. Belgrade has a reputation for being a party city, so it is quite popular with young people who would like to have fun while traveling on a budget.
On top of that, Belgrade is also known for being gay-friendly, so it is perfect for LGBTQ travelers who want to have a fantastic time. (However, we still recommend you staying discreet outside, as Serbia is not a very tolerant country overall).
Belgrade is famous for its football clubs, including Red Star Belgrade and Partizan Belgrade. It is said that both teams have some of the most passionate fans in the world. You should definitely check this place out if you are into football or basketball.
Located in the South Moravian region of the Czech Republic, Brno is known for being a city with a lot of history. It has been the capital of the Moravia province and the country's capital before Prague took over. Even though it's not the main city anymore, Brno still has a lot to offer.
For example, there are many museums and churches here that you can visit for free. The Museum of Fine Arts is also free for children under 18, so going there with your family could be pretty enjoyable. Not only are there a lot of great things to see in Brno, but there are also several cheap places to stay in, including hotels for around $58 per night.
Sarajevo, Bosnia & Herzegovina
Bosnia & Herzegovina has 13 national parks and preserves. If you like nature and wildlife, you should definitely visit Sarajevo, which has some of the most beautiful natural sights in Europe. Interestingly enough, this destination is also very affordable. You will be able to find cheap accommodation in Sarajevo for less than $50 per night.
Furthermore, you can eat out for less than $5 per meal. In order to put together a budget for your trip to Sarajevo, try to spend around $100 per day. Trust us: this amount of money will still be enough to see all the tourist attractions that the city has to offer!
A Final Note
While for many people Europe mainly consists of places like France, Italy, or Spain, there are many other exciting destinations here. Yes, Slovakia or Serbia won't give you an opportunity to lay on the beach all day long and eat authentic Mediterranean pasta. However, you will see breathtaking sights here and meet some of the friendliest people in the world.
Go to Brno to feel the spirit of Eastern Europe; visit Belgrade for the party of your life; or go to Sarajevo to relax in the beautiful nature. Choose the destination close to your heart, and enjoy one of the best trips you're going to have.