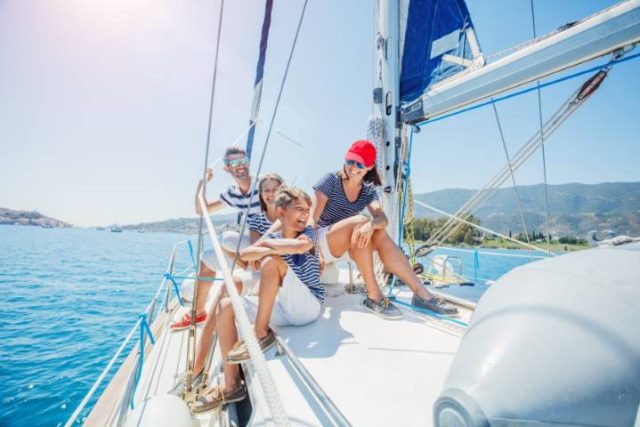 Many people invest in a boat to escape the hustle and bustle of work and busy city life. To make your boat trip enjoyable and stress-free, you need to plan your vacation carefully. Make sure you have everything you need, especially if you're going to take seniors, kids, and pets along. Here are ten essential items to prepare for your next boating trip.
License And Registration
One of the things you need to be aware of is the state laws regarding owning or operating a boat. So, for weeks or even months before your expedition, you should prepare proper documentation, licenses, and registration, especially if you're sailing to a different state. Most states require you to have a boat registration and education card.
In California, everyone who operates a motorized water vessel should have a boating license. If you don't have one yet, you don't have to worry. Attending interactive official boater safety education is the easiest way to get your California boating license. Just ensure that the boat safety course is offered by a company delegated or authorized to provide boat training certification by the California State Parks Division of Boating and Waterways.
Enough Food And Water
If you're planning to travel by water, one of the top boating tips to remember is to bring ample food and drinks for everyone on board, including your pets. Even if you're only going for a half-day boat ride, you should still bring enough supplies for a full-day trip. For a prolonged getaway, you must consider preparing a meal plan to last for several days or the entire duration of your boating trip. By doing so, you can have enough sustenance and ensure that you have the right cooking equipment on board.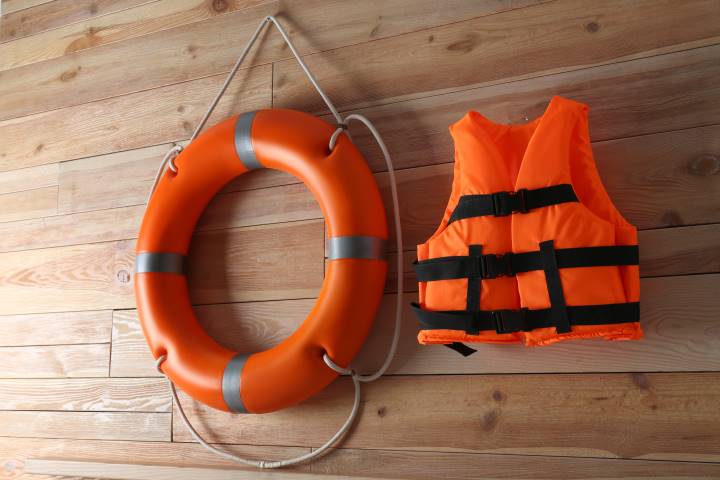 Life Jackets And PFDs
Despite careful planning, you cannot control what will happen during your excursion. Having life jackets and personal flotation devices (PFDs) is an essential step to keep boating safe. According to the National Safe Boating Council, in 2017, 68% of people who died of drowning during boating trips in Guam were not wearing life jackets. Just imagine how many lives could've been spared if people had only heeded the advice of wearing life jackets during boat rides.
Emergency Essentials
Being prepared for emergencies is essential in any vacation. Mishaps, accidents, and engine trouble could happen to you during your boating trip, so you should have emergency kits that can help you signal for help even if you are in the middle of the ocean. Some of the essential items to have in your emergency kit are flares, flashlights, rope, and visual distress signals.
Communication Devices
If you are on a yacht or a big boat, you can bring all the communication devices you have to stay connected with friends, family, and even authorities at all times. However, if you're traveling on a smaller boat, your options may be limited.
If you must choose two communication gadgets to bring, you should have a marine radio and mobile phone on board. Just make sure that your devices are waterproof, or better yet, keep them inside waterproof cases to prevent them from getting wet.
Devices That Produce Loud Sounds
You will need a boat horn and a whistle when you are out on the water, especially if you overtake, cross, or meet other vessels. In these circumstances, you can't rely on shouting or any human-produced sounds.
First Aid Kit
As mentioned earlier, accidents can happen while on a boat, so it would be nice to have even a basic first aid kit. The first few minutes are the most crucial in an emergency, so make sure to always have one kit on board. In that way, you'll be able to care for yourself if you become injured.
Tool Kit
Your boat may suffer from a mechanical failure, such as a failed engine or an electrical problem, which will require immediate repair. Always carry a handy tool kit in case these problems occur. Also, you may want to take extra precautions that may prevent minor issues from becoming major ones.
Fire Extinguisher
You must include fire extinguishers in your boating essentials checklist. Vessels that have permanent fuel tanks, enclosed engines, living spaces, or combustible materials must have one or more B-1 fire extinguishers, depending on the size of the boat.
Nice-To-Have Items
Some other items that may be useful for a boating trip include the following:
Rain gear: You'll need jackets, boots, and pants that are waterproof and windproof to keep you and your passengers dry and safe during inclement weather conditions.
Extra fuel: You don't want to be in a situation where you're stuck in the middle of the ocean because you ran out of fuel. To prevent this from happening, bring extra fuel.
Sun protection: Hats, visors, sunglasses, and even sunblock lotion are all necessary to protect you from the harsh rays of the sun.
Bottom Line
The key to having a fun and fuss-free boating trip is not having to worry about contingencies. It's vital to equip yourself with everything you need during your boat trip to ensure safety. With the items listed above, you can now begin prepping for future boating excursions.