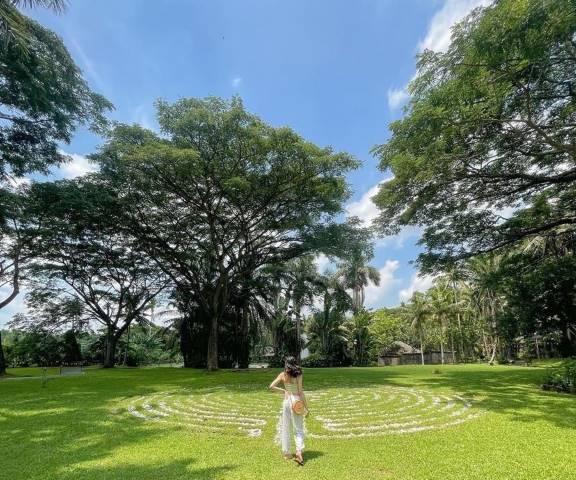 The Farm's efforts to keep a safe haven for health enthusiasts amid this trying time has been recognized once again through the Healing Certification given by Healing Hotels of the World, Germany. The Healing Certification is proof that the medical wellness resort passed the comprehensive healing excellence criteria which are not limited to COVID-19 safety measures required in their respective regions.
1. COVID-Free Safe Haven. The Farm is the first medical wellness resort to put up its own on-site COVID testing center.
2. Healing Environment. The spacious property means guests can enjoy their privacy from other guests and still be out in the open air.
3. Mindful Movements & Wellness Activities. The Farm, as a firm believer in a holistic approach to healing, have mindful activities that guests can take part in to address their mental or emotional stress.
4. A Life-Changing Holiday. For 18 years, The Farm has been recognized in the world for its life-transformative retreats and holistic health programs that address and treat lifestyle diseases and chronic illnesses.
5. Wellness Cuisine. The Farm offers vegan farm-to-table food where fresh produce is hand-picked from its 5,700 sqm onsite organic vegetable & herb garden.
6. Instagrammable. With exquisite villas set amid the scenic nature with the mountain range peeking on one side, guests will surely be inspired to share their wellness journey to their friends.
7. Energy Vortex. Such vortices are believed to positively affect one's health.
8. Healing Spa and Water Wellness Experience. Guests feel the nurturing touch that is comparable to no other.
9. Wellness Workation. Those who wish to take a wellness sabbatical at The Farm can enjoy special long-stay rates from a minimum of one month and over.
10. Green Destination. The Farm, being an eco-socially responsible business and a true green destination also minimizes carbon footprint by reducing the use of plastics and patronizing local and organic products.