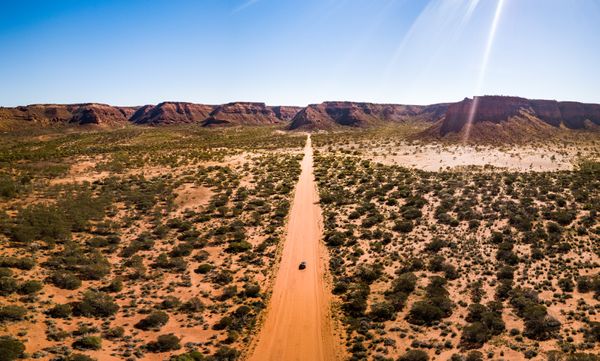 WA's Golden Outback region covers 54% of Western Australia featuring a network of roads with vast, everchanging scenery tailored to both coastal beach lovers and outback adventurers.
"The road trips in WA's Golden Outback are spectacular ranging from short 1-hour routes to multi-day adventures through a diverse range of landscapes and experiences. It's definitely a case of the journey being just as important as the destination." said CEO of Australia's Golden Outback, Marcus Falconer.
"Road trips, more than ever now, are a great way for people to get away from it all and focus on their connection with friends and family, whilst having a great adventure. Research also suggests that people are wanting to travel more consciously, supporting smaller communities and avoiding large crowds" he said.
The Australia's Golden Outback region spans across 4 subregions covering Esperance & the Fitzgerald Coast, The Wheatbelt, The Goldfields and Gascoyne Murchison.
The road trips in each subregion take on their lands theme and experiences.
Esperance & The Southern Coast road trips take you through pristine coastal landscapes and bushland, including the Fitzgerald Biosphere coast, which is classed as one of the world's 'biodiversity hotspots'.
The Wheatbelt, located in the southwest corner of WA, features road trips through quirky towns, silo art trails and huge towering granite outcrops.
Kalgoorlie Boulder and the Goldfields road trips offer a real Australian outback adventure with a fascinating insight into the region's colourful gold rush history. Featuring historic buildings, character pubs, otherworldy art installations and eerie ghost towns.
The Gascoyne Murchison region, located features the biggest rock (monolith) in Australia, Mount Augustus (twice the size of Uluru) and plenty of unique Station Stay accommodation for that true outback hospitality experience. 
The 25 Epic Roads Trips booklet is available as a hard copy version or an online flipbook.