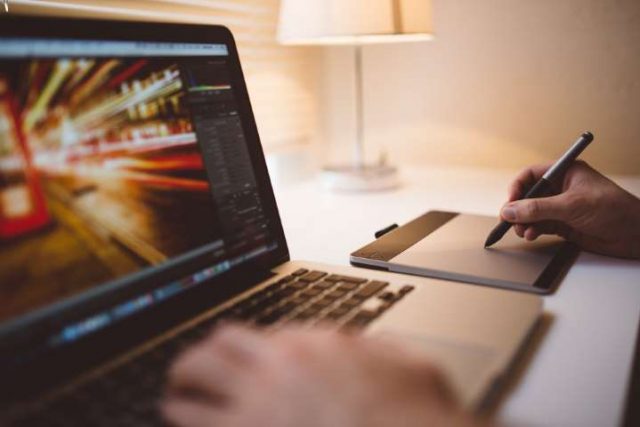 by: Gregory V. Chapman
If you are young, courageous, talented and free of obligations, this means that you have no reason to refuse the opportunity to work and travel at the same time. All barriers exist only in our heads, and the modern world and technology offer many opportunities for people with different skills and limits of their comfort zone. Therefore, in this article, we have compiled a list of 25 job options that free you from the need to be constantly attached to the place and time.
1. English Teacher
It does not make sense to talk about the demand for the English language – that is why many institutes are developing programs to attract teachers and native speakers to different countries to exchange cultural and linguistic experience. The most popular program is teaching English in China.
2. Animation Team Member
If your character is an endless celebration and non-stop party, it makes sense to share your energy with others – and become a member of the hotel's animation team. Moreover, this work does not depend on the season – as soon as the tourist season ends in one country, it immediately begins on the other side of the globe. Travel and non-stop transfers guaranteed!
3. Travel Blogger
Travel blogging is a very popular area – and competitive, of course. Therefore, be prepared for the fact that at first, you will have to invest more than you will earn. However, if you manage to create truly valuable and unique content and engage subscribers, then be sure that money and offers will flow like water – since the topic of travel has been on the wave of popularity for several years now.
4. Nanny Abroad
This is ideal for those who love children, know a foreign language and want to get real practical experience. Specialized agencies offer to contract with a family in a certain country as a nanny for a child, and sometimes also a foreign language teacher. As a rule, accommodation and meals are already included in the contract.
5. Freelance Writer
If more than writing, you love to travel and read, this is the job for you. However, make sure that you have a sufficient number of regular customers so that questions about where to get new orders do not bother you when traveling.
6. Dropshipper
This is a full-fledged online business in which you work as an intermediary between a client and a supplier. This is also a fairly tough niche, but if you find a unique and sought-after product, this type of business will give you complete freedom of action.
7. Online Fitness Coach
If you are a fitness trainer, then you just need to register in a specialized application and provide your services online, while your geographical location does not matter.
8. Hotel Staff
If your goal is to stay in a certain country for some time, then, as a rule, hotels always need extra hands. You will have tremendous opportunities for choosing vacancies in the most popular tourist destinations.
9. Excursion Guide
So many young people become tour guides – and help others discover and explore the most unique places on the planet. Life on a journey – this is just about this opportunity.
10. Cruise Ship Staff
Love the sea and don't suffer from seasickness? Then choose a job on a cruise ship. The list of available vacancies is also usually very large – from the janitor to the guest relation manager.
11. Travel Nurse
If caring for people makes you happy, you can look after older or disabled people by signing contracts for a specific time and moving from place to place.
12. Flight Attendant
Not afraid to fly? And rightly so, aviation is the safest (and one of the most romantic) areas. Sky, new cities and countries are already included in this offer.
13. Web Developer
If you know how to develop sites, then your computer and the Internet are all that you need to work. And if you know how to do it well and respect the deadlines, then your customers will not care from which country or city they receive the results of your work.
14. Handmade Artist
The handmade business also has no boundaries. You can sell goods made by your hands online, as well as take part in fairs in any country in the world. In addition, by selling your products in different countries, you are also expanding your network of useful contacts – and developing your personal brand.
15. Graphic Designer
In general, everything that we have said about the web developer and freelance writer will be true in this case as well – if you have strong skills and clients, all roads are open for you.
16. Photographer
It sounds romantic, but in fact, it is hard work – and you need to already have a strong personal brand and orders in different cities in order to combine the work of a photographer with travel.
17. SMM Manager
If you can not imagine your life without social networks, then help someone who needs the development of a personal or business account. Geography does not matter – as always.
18. Insta Influencer
There is a subtlety here – you need to first become an influencer in a certain niche (and this can take years), and only then go on trips – in complete confidence that your name is already working for your good.
19. Farm Worker
If you are not afraid of hard physical work and fatigue, many farms and gardeners offer both seasonal and non-seasonal work. Just find the opportunity that you will be physically capable of.
20. Online Yoga Instructor
This option is similar to the option of becoming an online fitness trainer – only fitness will be replaced by yoga. Try it if you have something to teach your potential clients.
21. Virtual Assistant
Many companies offer to become a virtual assistant for their customers remotely. Most likely, in this case, the schedule will be fixed – but not your geographical location.
22. Volunteer Work
Yes, no one pays money for volunteering, but you will always be provided with food and housing. Plus, you can contribute to the improvement of our world – and this is more important than all the money on the planet.
23. Online/Offline Translator
You can do translations online, that is, be a freelancer, or you can find customers who need translation services right on the spot – of course, if you know more then two foreign languages and are very fluent in oral speech.
24. Internet Marketologist
If you have a marketing education or at least skills in promoting brands and sites, you can always sell your knowledge online.
25. PR Manager/Brand Ambassador
The same goes for the position of a PR manager or brand ambassador – however, you still have to convince the company that you are worthy to popularize its name.
Gregory is passionate about researching  new technologies in both mobile, web and WordPress. Also, he works on writing service review websites Online Writers Rating. Gregory in love with stories and facts, so Gregory always tries to get the best of both worlds.