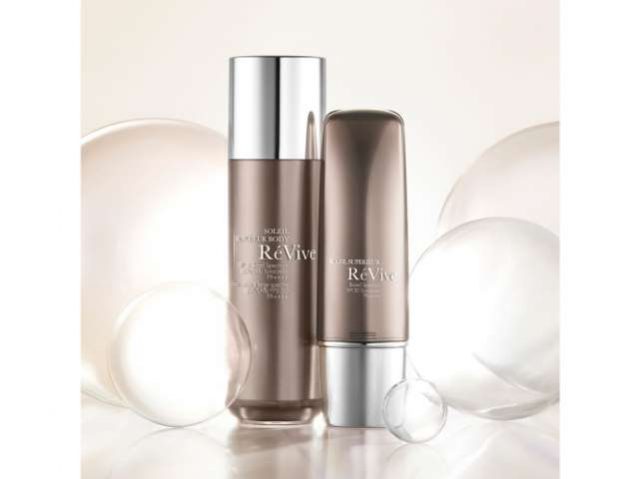 Just launched — RéVive Skincare body collection;  SOLEIL SUPÉRIEUR BODY Broad Spectrum SPF Sunscreen 50 PA++++ 
SOLEIL SUPÉRIEUR BODY
This luxurious, efficacious SPF 50 body formula features an advanced UV Defense System that is ocean/reef safe to effectively protect against sun exposure and prevent premature aging. A blend of antioxidants helps neutralize damaging free radicals while RéVive's signature Bio-Renewal Protein helps renew, smooth and soften skin. Pair this ultra-transparent formulation with renowned Soleil Supérieur SPF 50 Face for complete in-sun protection.
RéVive Skincare is excited to continue to break into body using their effective anti-aging technology embedded into every product for full body protection and prevention!
THE RÉVIVE DIFFERENCE
Young skin glows from within. Yet as we age, we lose that youthful glow. RéVive is a luxury skincare line developed by Dr. Gregory Bays Brown, a Plastic and Reconstructive Surgeon created to bring back that glow. Each product has been scientifically formulated with Bio-Renewal Technology, inspired by patented and Nobel Prize winning science, that Dr. Brown used to heal burn victims. With increased skin renewal and improved collagen and elastin, skin looks rejuvenated and revitalized and signs of aging are dramatically reduced.
To restore skin's youthful glow – change the way your skin behaves.