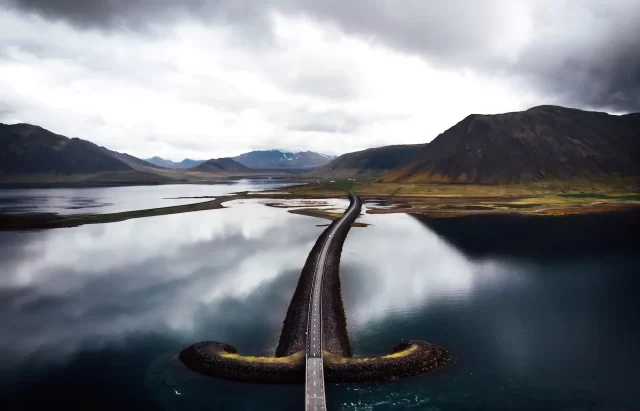 Europe has some of the most outstanding scenery in the world. And, thanks to the close proximity of all its countries, it's the perfect destination for a road trip. With the whole continent accessible by car, this is your chance to hop behind the wheel and explore this magnificent corner of the world at your own pace.
Of course, for any road trip, you have to be fully prepared. With many countries in Europe requiring by law that all drivers have winter tyres, buy some quality winter tyres in advance so you're not caught out.
Now that you have your tyres, here are the top 3 destinations that are perfect for a road trip in 2023.
Iceland Ring Road
Ever wondered what it's like to have a road entirely for yourself? Ever thought how magical it is to not see another car for hours? Due to its remote location, Iceland occupies a world of its own that is as majestic as it is jaw-dropping.
A hotspot for adventure seekers, the Iceland Ring Road encircles the whole country, covering an impressive 1,333 kilometres. At high speed, it can be done in 12 hours. But to do it properly, stopping everywhere along the way, it can take up to a week.
A playground of snow-capped peaks, crystal-clear lakes, tiny fishing towns and uninterrupted views, Iceland deserves a spot on everyone's bucket list.
Atlantic Road, Norway
Snaking around Norway's breathtaking west coast, Atlantic Road is often described as the world's most beautiful car journey. And it's not hard to see why! Where you can gaze at sky-high mountains, cruise over islands dotted around the sea and visit Norway's famous fords, it's amazing to think that the road is only 8.3km long.
Indeed, you can do this in a day, but why not take your time? There's so much to see and do that you could easily make this into a week-long trip!
German Autobahn
For those who love driving at eyewatering speeds, the German Autobahn has to be on your list. It's probably the only place in the world where you can drive as fast as you want. Yes, you read that right!
What's more, it goes straight through Germany, and there's plenty to do there. Whether you prefer to start in the north and go south, or vice versa, take a break from the high speeds and take in the culture in great cities like Munich, Berlin, Cologne or Hamburg.
There are also great nature spots like the Bavarian Alps, the Black Forest and the Swabian Alps. And with so much great food to go, don't forget to take a currywurst for the road!