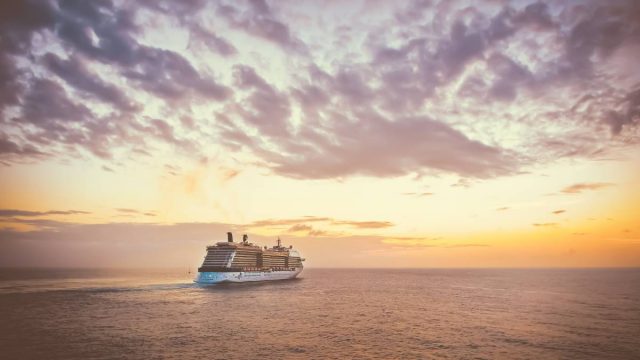 Summer is fast approaching and many of us are still looking to make plans for the holiday season. If you are looking for inspiration for a trip with friends or family, we have some great ideas of activities and trips you can book this summer. Whether your goal be to go on a relaxing trip with friends to recharge and refresh, or to go wild and be out until sunrise every night – we have you covered.
Go on a Cruise
Cruise holidays may not always be your first choice of a trip – however, once you go on a cruise, you will never look back! They are a perfect mix of adventure and relaxation, and it is a great way to explore a variety of different countries and cultures, all on one trip! Whether this is travelling through the Greek islands, the Caribbean or Europe there are plenty of different routes and durations to choose from – it is a great way to tick off some of your bucket list destinations at an affordable price! Not only are there some fabulous excursions that take place, such as quad biking, snorkelling and even bar crawls – but there is plenty of entertainment on board the ship so you will never be without things to do! Why not opt to purchase an all-inclusive package, this way you can eat or drink anything you like without carrying money on the ship.
Walking Holiday
If you and your friends enjoy nature and hiking, why not opt for a walking holiday. With many destinations in the UK offering breath-taking views and scenery – this is a great staycation option that will not break the bank! Choose from some of the most iconic destinations in the world, such as Snowdonia National Park or if you are feeling really adventurous and brave try and climb Ben Nevis? To make it even better, the weather will hopefully be glorious so you can experience the amazing views without getting soaked!
Plan a road trip
If you are finding it difficult to decide on a specific location, why not consider planning a road trip – this way you can visit a few countries on one trip and it is also great if you love driving! This way you can explore more than one place, perfect if you get bored easily or love adventures. Not only this, but you will get to experience some destinations that are not full of tourists, and experience first hand what it is like to live there. Try to pre plan accommodation to avoid disappointment, as many hotels and hostels get booked up very quickly in the summer months.