For the Inquisitive Adventurer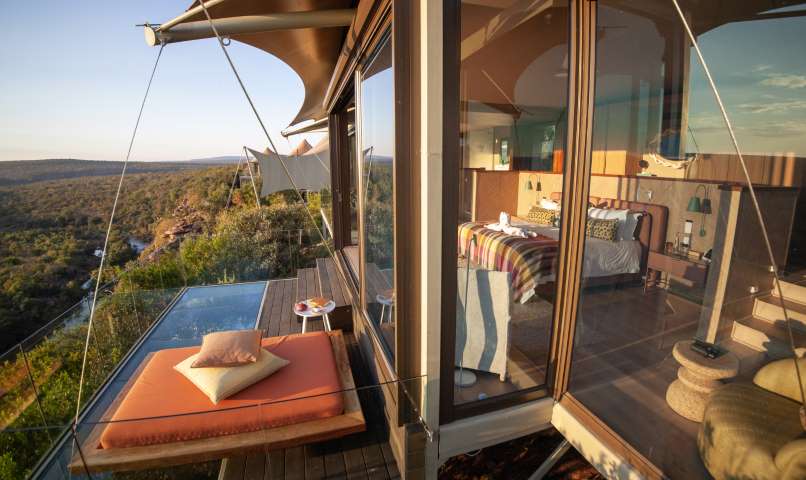 Lepogo Lodges, situated in South Africa's Limpopo Province and one of Africa's few entirely non-for-profit safari lodges, welcomes visitors to their luxurious safari camp for the ultimate bucket-list adventure. Guests can bask in the unspoiled beauty of the lodge and its private setting whilst engaging in one of the many exclusive experiences offered at Noka camp. An added indulgence for the ultra special experience, Lepogo Lodges can be rented in its entirety, for a discounted amount until 30th September 2022. Consisting of five stilted villas and sleeping a total of 12 guests, friends and families can reunite and enjoy a secluded safari experience.
Some of the incredible activities on offer include:
Hands-on educational experiences with local ecologists and astrologers
Game drives, bush walks, and water safaris to see the region's more than 60 mammal species
Traditional bush camping under the stars
Reinvigorating in-villa spa experiences
Fun-filled family activities such as treasure hunts around the lodge, pottery and jewellery making classes, treetop yoga sessions or bush baking classes
For the Sea & Sun Worshiper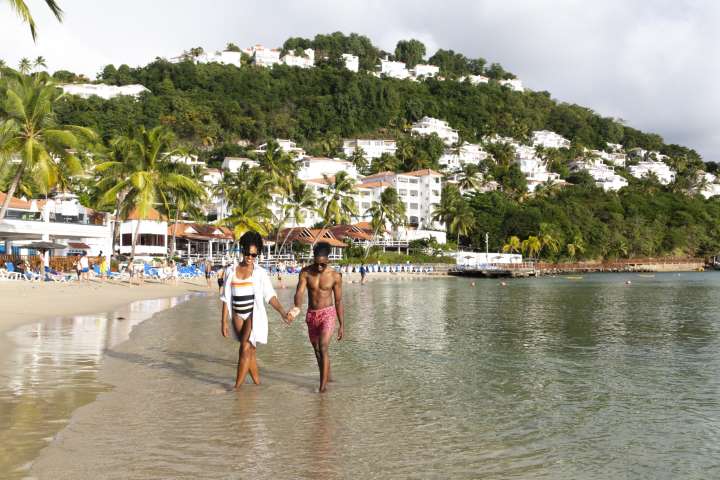 Windjammer Landing Villa Beach Resort is situated on a steep 60-acre hillside estate on the north side of St Lucia and made up of individual whitewashed villas, portraying an upscale Mediterranean village. The resort offers a secluded feel as the resort and amenities are on a private, golden sanded, palm tree-lined cove beach. Windjammer Landing has a breadth of water activities available to guests from lying in the partially submerged hammocks on the beach, windsurfing, SUP, kayaking, snorkeling and diving – even underwater breath-work. There are daily excursions, cocktail parties, and nightly entertainment bringing life to the island. The hotel is offering a 40% discount to those booking before 26th August.
For the Artistically Interested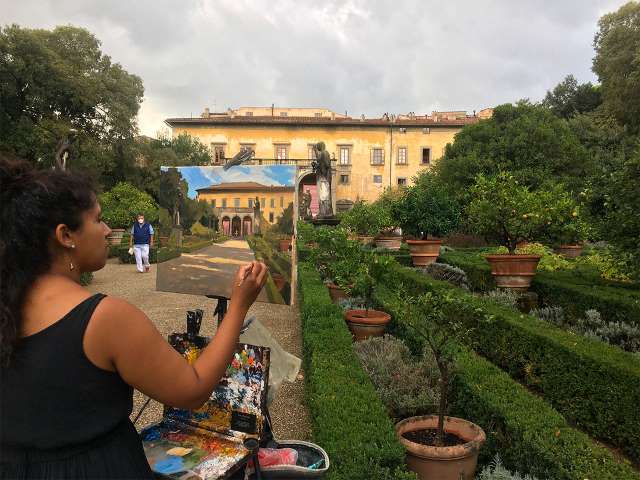 Tuscany Now & More has launched new art and culture experiences for Summer & Autumn 2022. The opportunity of a lifetime for art lovers, travelers can gain rare insight into the vibrant art scene of Italy, courtesy of the expert curation of Tuscany Now & More. Offering the most exquisite rental properties, the villa rental company has introduced three cultural experiences courses across a selection of their luxury villa rentals in Italy: Art Retreat, a two-day painting workshop at any of the villas; Destination Art Experiences, a three-day art immersive trip with a specialized tour guide across four destinations; and Textile Workshop, a two-hour workshop unveiling the secrets of textile printing.
One of the villas available to guests enjoying the curated art programs is Villa Clara, a top-level luxury villa and guesthouse with a private 18-metre swimming pool, well-equipped gym and chef services just 7km from medieval Orvieto.
For the Curious Culinary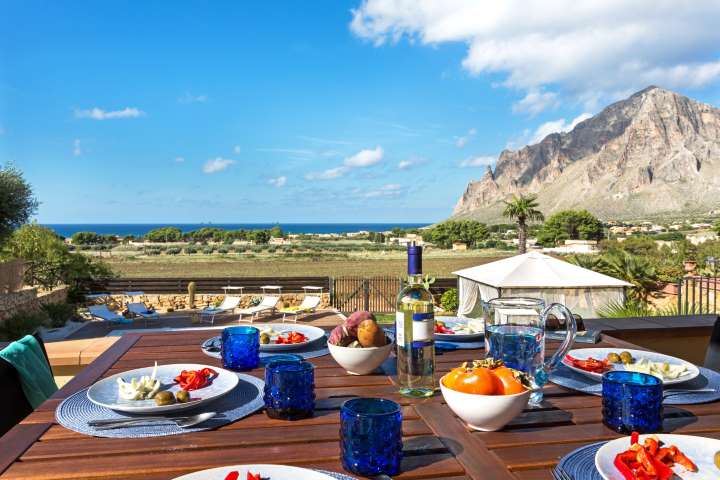 Villatravellers is tempting taste buds with an inspired food journey of Sicily, Italy. These gourmet experiences have been designed to bring Italian food to life and provide guests with an immersive holiday centered around the joys of Sicilian cooking. A combination of in-villa dining and tours of the local area aims to inspire travelers and bring a deeper connection to the islands' regional specialties.
As part of the in-villa dining, guests can watch and learn from a local chef as they thoughtfully prepare ancient Sicilian cuisine in the surroundings of luxury accommodation. These local Sicilian natives who have a passion for cooking offer classic Sicilian dishes such as caponata, pasta alla norma, and gelo di melone. Pizza lessons are also available for children and make for a wonderful outdoor experience. Away from the villa, guests can explore Palermo and Catania's wealth of eateries on a tour. From finding the most authentic street food within local markets to enjoying the local history and culture, a four hour tour and 'food passport' will allow guests to try five local specialties. For more information on Villatravellers culinary experiences please see here.