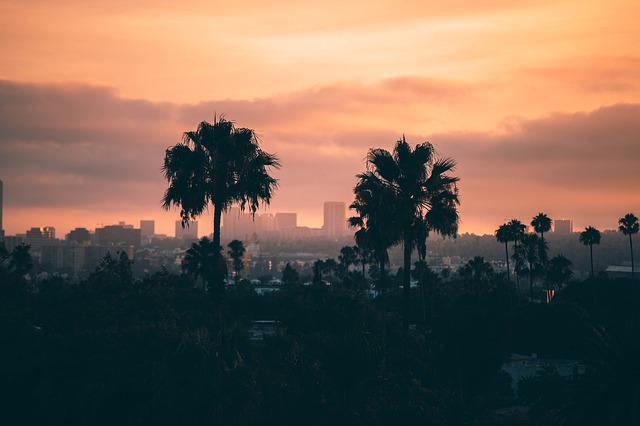 If the United States is your next destination, visit the most popular sites. The United States continues to attract millions of tourists, even after the pandemic. It has a unique charm, fabulous urban areas, national reserves, and an overall relaxing atmosphere. This is your chance to explore a new face of the US.
Go to the West Coast, where you can find cities such as San Francisco and Los Angeles with edgy architecture and Hollywood. Head to the Southwest, where Las Vegas is waiting for you, with endless nightlife and shows from worldwide performers. Down south, Florida offers marvelous beaches and natural sites where you can see alligators and turtles.
It's time to explore these sites during your next trip to the United States.
Los Angeles
Los Angeles is the epicenter of fashion, modern life, and celebrities. The glamour and over-the-top environment will blow your mind. Don't miss Hollywood, Beverly Hills, and Bel Air, where you will see the most famous movie sets. If you're into old Hollywood glamour, you must visit the Academy Museum, where you can see original customs, pics from past movies, and an overview of the Oscar ceremony. Nearby, you can find Disneyland and have an incredible family day. Around LA, you have plenty of beaches. These are perfect for surfing or just lying in the sand. If you look for a more natural experience, check La Brea Tar Pits, where you can see fossil remains from animals that set foot in the world over 40,000 years ago.
New Orleans
New Orleans offers a mix of cultures, a huge influence from France and Spain. You will feel like you are in the Caribbean. It's easy to find places where you can have Cajun and Creole dishes, jazz music, and a party atmosphere. Also, you must visit the French Quarter, with its unique architecture. There are resorts and hotels for all budgets, and they are ideal for a long weekend getaway. Still, you should consider visiting during Mardi Gras, the most famous festivity in New Orleans. Locals dress in costumes, and the streets are filled with music and celebrations.
Utah
Utah and its national parks are the best part of nature in the United States. Utah offers incredible landscapes, such as canyons, rock formations, arches, and natural amphitheaters. Start with Zion National Park, where you can see outstanding hiking trails with waterfalls, rivers down the valley, and cliff walls. Continue to Arches National Park, where you can spot over 2,000 sandstone arches. This is a top mountain biking destination. Canyonlands National Park offers another perspective with a vibe like the Grand Canyon. Finally, Bryce Canyon National Park provides a different scene with a forest of colorful rocks. The trails will take you through the mystical landscape.
Orlando
Orlando is perfect for your family vacation due to its massive theme parks, like Walt Disney World Resort, Universal Studios, and SeaWorld. Children love these parks, but adults also have activities to enjoy themselves. There are shops, restaurants, golf courses, and much more. Christmas and summer holidays attract big crowds, so maybe choose a date during the low season. There are plenty of hotels and rentals available around the whole Orlando area. Nearby, you can explore the Kennedy Space Center.
US ESTA
Traveling to the United States is one of the best decisions you can make for your holiday. Aside from the essential spots described, you can enjoy plenty of destinations around the country. Before dreaming about the US, confirm the travel documentation you need. According to your nationality, only a [US ESTA] could be necessary. This travel authorization is available for travelers that don't need a US Visa. Luckily, **iVisa.com** can help you with the digital process to get it. Fill out a simple online form, provide details about your passport, and the travel authorization will be yours soon. It's valid for up to 2 years and allows multiple entries. The maximum stay per entry is 90 days. Check your email inbox for your digital document and display it to immigration authorities upon arriving in the United States. Travel to the US now and have a blast.