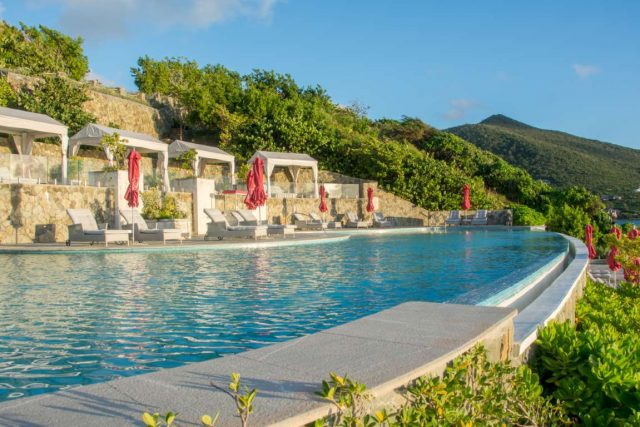 Some people travel so they can disconnect and lounge on a beach reading a book while sipping on a Mai Tai. Others travel for the adventure of it. And for them, staying in one spot for two weeks straight is the opposite of what a vacation should be.
This is why island hopping is more popular than ever, and why destinations that allow you to do so are gaining in popularity as well. These destinations often allow you to get a taste of pristine, untouched islands, while still being close to civilization. However, just because a destination has a lot of islands, it doesn't mean that it is great for island hopping. Things like transport, infrastructure, and safety all play a part. Let's take a look at some of the best destinations for island hopping.
Malaysia
Malaysia is the perfect spot if you want a mix of modern living and untouched nature. The country counts over 874 islands that stretch from Borneo all the way to Southern Thailand.
Some of the spots to visit include Langkawi, Penang, and the Perhentian Islands. Langkawi is perfect if you still want to stay close to people but is large enough if you want some peace and quiet. It's also pretty easy to reach, and you can find an English language ferry booking service that will connect you with other cities in mainland Malaysia.
Penang is great if you're a foodie and is known for its great street art and Chinese influence. The Perhentian Islands are great if you want to be somewhere more remote and are considered some of the most beautiful islands in the country.
St Vincent and The Grenadines
St Vincent and The Grenadines are not only a great destination for island hopping but are also much cheaper than other comparable destinations in the Caribbean while still having the same atmosphere. And with the new international airport, you can find tons of direct flights from the US, Canada, Europe, and South America.
The country counts over 32 beach ringed islands. If you're looking for a great place to do some hiking and watersports, then Canouan could be a good option. If you're looking for a laid-back and friendly spot, then look no further than Bequia. Or, go to Union Island if you want something more off the beaten track.
Fiji
Fiji is renowned for its pampering resorts and natural beauty. It's 300+ islands have something to offer everyone. You'll also find charter boat companies offering week or day passes that will allow you to visit multiple destinations.
Fiji has a great international airport and a very underrated nightlife. Fijian food is also great and has a mix of western and oriental influences. Spots to visit include Mamanuca Islands, Taveuni, and Savusavu.
Thailand
Thailand is another great destination if you want a mix of urban life and seclusion. With the hundreds of islands in the Andaman Sea and the Gulf of Thailand, you'll be lucky if you're able to see a handful of them during your vacation.
Most people automatically think of Phuket, but there are other destinations if you want to get a real taste of Thailand. Koh Samui is great if you want to stay away from the crowds, and Phang Nga is a top spot for swimmers and divers with its beautiful crystal-clear waters.
Conclusion
All of these destinations should be on your list if you like exploration and variety. Make sure that you check them all out in detail and see which ones fit your idea of a perfect location the best.