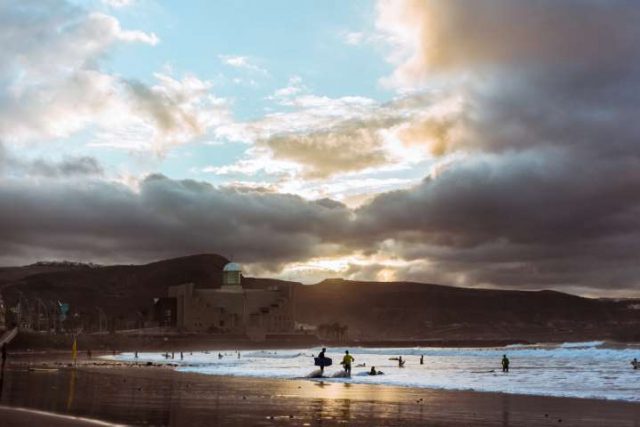 Are you the type that just isn't satisfied with laying on a lounge chair next to a pool for a week straight while on holiday? Do you need to infuse some activity into your vacations in order to feel like you're truly living it up and experiencing the destination to its fullest?
If that's the case, then these top four tips for an unforgettable active holiday are probably exactly what you're after. Not only will they give you some great ideas, but they can help you take your holiday from standard and run-of-the-mill to something spectacular that you remember for many years to come.
Jazz Up the Standard Beach Vacay with a Boogie Board
Perhaps you like the idea of a beach vacation, but you know yourself well enough to understand that sitting on a lounge chair, sunning yourself for a week straight just won't be cut it. If that's the case, you may want to look into packing a boogie board for your holidays. Boogie boards provide you with hours' worth of fun on the beach so that you can be outdoors, enjoy the sun and surf, but never feel bored.
Keep in mind, however, that not all boogie boards are the same, so you're going to want to do a little research and ensure you're purchasing one that fits with your needs. The board you choose can greatly impact how much fun you're going to have with the activity, and how well it can handle the waves.
Explore Cities and Towns by Foot or Bicycle
Another way to inject activity into your holiday is to explore cities, towns, and local attractions on foot or by bicycle. Rather than booking the typical tour bus excursion, or traveling around by taxi, which doesn't give you a true sense of the culture and atmosphere, get out there on foot and experience it first-hand.
You can go at your own speed, spend just an hour or two exploring, or make it a full day thing if you're feeling particularly active. Just remember that if you plan on using either of these two modes of transportation you're going to want to plan ahead. This includes wearing comfortable and supportive shoes, bringing a bottle of water with you, wearing your SPF protection, and dressing in layers depending on the weather.
Choose a Sport or Activity Unique to that Destination
It can also be beneficial to do some advanced research on the destination itself and choose to take part in a sport or activity that is unique, or popular in that destination. Take, for example, bungee jumping in New Zealand. Not only is this an activity that will be memorable, but it's also special in that New Zealand was the first country to ever introduce commercial bungee jumping. It makes it unique to that destination.
Each destination will have its own popular or unique sport/activity that you can take part in, and it can help you to feel more connected to the people and the country.
Dabble in Eco-Tourism
The final tip is to take a look at eco-tourism around the globe and let it dictate where you go on your next holiday. Eco-tourism is the idea that you visit pristine, natural, undisturbed, and possibly fragile areas and environment. There is an emphasis on observing wildlife, nature, and conservation. It is the exact opposite of mass tourism and is meant to be a more immersive and often more rewarding experience.
Don't Settle for the Typical Holiday
By using these tips, you'll have no trouble injecting some activity into your next holiday and ensuring that it's one you'll remember for a lifetime.