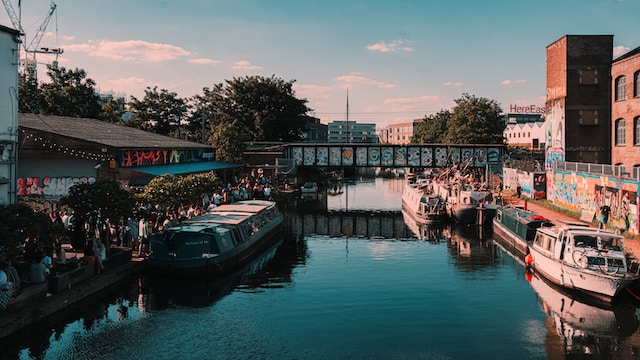 London is a cosmopolitan city with myriads of historic attractions and businesses that ensure that both locals and tourists will have fun there. When the weather is nice, it is a great opportunity to explore London and visit iconic neighbourhoods and districts other than the city centre. Hackney is a beautiful London borough that promises pure entertainment. It is full of fantastic places that everyone should visit. Here you will find our favourite unique summer date plans in Hackney.
1. Hackney City Farm
People who love nature and want to escape from the hectic pace of modern urban life will have a great time at the Hackney City Farm for sure. Yes, it is a farm in the heart of Hackney. You can visit it for free and get to see what it is like to live on a farm even for a couple of hours. You will have the chance to see many farm animals, such as pigs, donkeys, chickens, goats and sheep, plant vegetables and learn how to reduce your environmental impact. You should check the farm's website because you may find a workshop that you would like to attend.
2. Plonk Golf
If you want to avoid being outside in summer, we know just the thing for you. Crazy golf is a popular activity that family and friends love doing all together. It is literally for everyone as no special skills or experience are required. Of course, you can play crazy mini golf in Hackney as there are stunning indoor venues with fun courses and welcoming bars. If you want to ensure that you will go to the venue and will not waste time waiting for an available course, you should make an online booking for your visit in advance.
3. Hackney Wick
There is a plethora of fun and unique summer date plans in Hackney Wick as it is an artistic neighbourhood. This means that creative and free spirits will have the time of their lives there even by simply wandering around the streets or strolling along the Lee Navigation canal. You can go street art hunting or visit one of the many art galleries and studios. If you are interested in doing something casual, you can visit one of the quirky coffee shops or the unconventional restaurants. You can end your date there by going for a quick cocktail or a craft beer.
4. Street Feast
Foodies must make a stop at the street food market in Hackney called Street Feast. Unique summer date plans are incomplete without food. And what better way to have fun than trying delicious dishes from different cultures? Pizza, burgers, tacos, kebabs and many more yummy street food options are there. We have to mention that there are vegan options as well. In addition to that, you can have the night of your life there by visiting cool cocktail bars in this market.