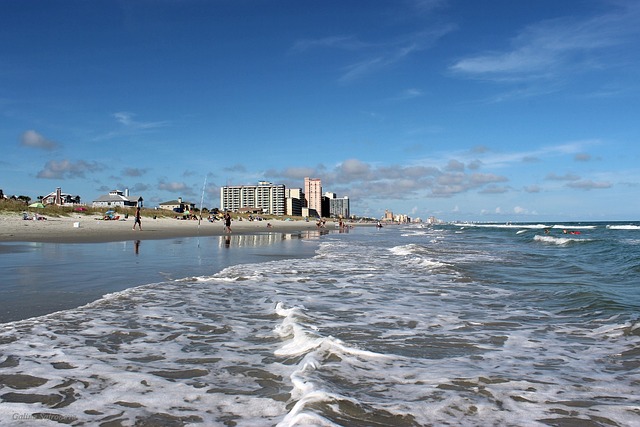 When planning a vacation for you and the whole family, there are a number of different options to consider. Regardless of where you're located in the country, taking a trip to the east coast can be a fantastic decision due to the variety of locations to consider. With that in mind, it can be challenging to decide on a destination if you have no idea what the most famous spots on this coast are. Learn everything there is to know about the east coast and where you should visit.
East Coast vs. West Coast: Why is the East Better for Vacations?
The age old debate in the United States for those considering going on vacation is whether to take a trip to the east coast or west coast. While residents of either coasts tend to go visit the opposite coast when it's time for vacation, the remaining residents of the country are left wondering which option to choose.
Comparatively speaking, the east coast is dwarfed by the west coast in terms of economic size even though the population of the east coast is far larger. For vacations, however, the larger population of the east coast means there is a greater amount of culture and a larger variety of activities and locations for visitors to consider traveling to. For this reason, the east coast is often considered to be a better vacation destination. 
5 Best Locations to Visit for Your Vacation
As you consider where to go for your east coast vacation, there are five primary spots to consider:
Myrtle Beach, South Carolina
A lesser known part of the east coast, Myrtle Beach is a fantastic vacation spot for solo travelers and families alike. There are a number of Myrtle Beach museums and galleries that can keep you busy throughout the day, along with fantastic restaurants and bars to enjoy in the evening time. Alternatively, for animal lovers, consider going on a dolphin tour to see the animals in their natural habitat.
Miami Beach, Florida
No easy coast visit would truly be complete without stopping into Miami Beach in the southern part of Florida. This gorgeous destination features countless stunning beaches bordered by a major city with a booming nightlife. All this doesn't even take into account the tasty food stemming from multiple cultural influences around the world. Regardless of whether you're looking for a beach vacation or an adventure-based vacation, there is something in Miami for everyone.
Disney World, Florida
Those who love theme parks should consider stopping up in the city of Orlando where Disney World is located. Despite being built after Disneyland, located in California, Disney World is actually the larger of the two parks by a decent margin. Those who enjoy thrilling rides and delicious food should consider visiting the park to see some of the zany characters who belong to Disney. Some characters may not be featured in Disneyland, which makes the Disney World experience unique.
New York City, New York
The Big Apple is a famous destination on the east coast and one of the most populous cities in the world. From offering famous tourist destinations such as the Statue of Liberty, Brooklyn Bridge, Staten Island, 9/11 Memorial, and much more, a sightseer can easily spend an entire week gawking at the sites here. On top of this, New York offers outdoor activities such as strolling through Central Park or taking a boat ride into the harbor in the surrounding water.
Washington, District of Columbia
Whether you're an international traveler or domestic traveler, taking a trip to the capital of the country is always a fantastic decision. Within this city are the famed White House where the president of the country resides, the Capital Lawn which features a towering monument to American, the Lincoln Memorial, and so much more. Serving as the hub of federal democracy within the United States, the nation's capital is an excellent spot to view our government in action.
Plan your next vacation today
Whether you are a citizen of the United States or are an international traveler, taking a trip to the east coast can make for a great vacation. Sit down with your family to determine what types of activities each member wants to do in order to narrow down where on the east coast you should go. There are many stunning beaches and cities along the eastern seaboard, so determine which is right for you and your family to visit.