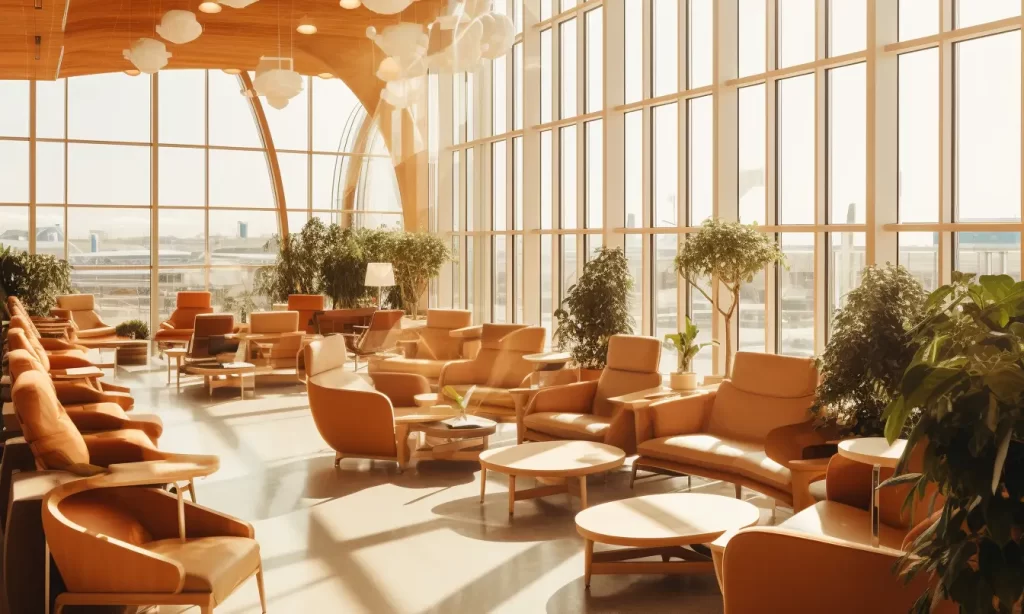 For some people, travelling comes with an intense or relaxed, yet adventurous meaning, where high-quality amenities are insignificant over the opportunity for change of scenery, new tastes, cultural enrichment and interaction with other travellers or local citizens.
For others, "abandoning" home-comfortability shouldn't be accompanied with reductions of the usual luxury level, therefore they invest and take the highest advantage possible of little extras, that will help them maintain a stress-free and self-spoil environment.
One of these extra-services that upgrade a travelling-experience, actually affordable for all kinds of travellers, is the one of an airport lounge. Private rooms for a limited amount of people, that open a couple of hours before the flight, offering to their clients a guaranteed space to avoid the dominant hustle and bustle vibes of airports and hunting for a seat, relax, have in calm a cup of coffee or a meal, and most importantly re-examine their travelling schedule, and having an extra look on the preferred attractions and sites. Airport lounges are also highly recommended for business trips, as the internet connection is incomparably better, and for trips with short layovers, where one can make a short last-minute list of places to explore during the waiting time.

What are the secrets for hitting the best deal for a spot at an airport lounge?
What are the options?
The first step to acquire a value-for-money deal for a spot at an airport lounge, is to be aware of the available options offered. Several airline companies have their own private lounge, that is also addressed to clients of affiliated companies. In most cases, access for those can be purchased along with your flight reservation or as an upgrade, from the company's or booking website.
Alternatively, there are also third-party websites with very cheap airport lounges on bookfhr.com, and other airport amenities, presenting in detail all the available deals by different providers.
Membership vs. Day Pass
You once booked an airport lounge, got magnetized by its characteristic easiness and questioned yourself how is it even possible to not have tried it for that long. To make up the wasted time you instantly signed for an annual membership to reassure a spot for all your upcoming travels.
Although, this is not always profitable. Usually memberships card require a higher amount of booking than firstly considered. Before signing, try to deconstruct the cost, calculating how many travels you should make for it to be considered beneficial, or if it's better to book your spot separately each time.
Ticket Fare
Your flying ticket fare, may also be a factor impacting the price of the access to the airport lounge. For example, the price when buying a low fare ticket could be (much) higher than when buying a business-class ticket. Chances are that the price-difference for the combination of the services will still be noticeable, still you have the option to decide.
Be My Guest
Subscribed members are given the opportunity under specific terms and conditions, to invite their travel-partner into the lounge for free, or at a target price. Even if travelling alone, specific travel services, might support your buddy-research.
Credit Card Bonuses
Bank cards, mainly credit ones but sometimes debits as well, have business partnerships that will add points on your card to be rewarded afterwards. Look after the bonuses of your bank provider!