To mark World Environment Day on June 5th, several hotels and resorts across Asia have launched initiatives to provide guests with a safer, cleaner and more sustainable stay.
Guests Invited to Roll Up Sleeves for Clean-Up, Tree Planting in Southern Thailand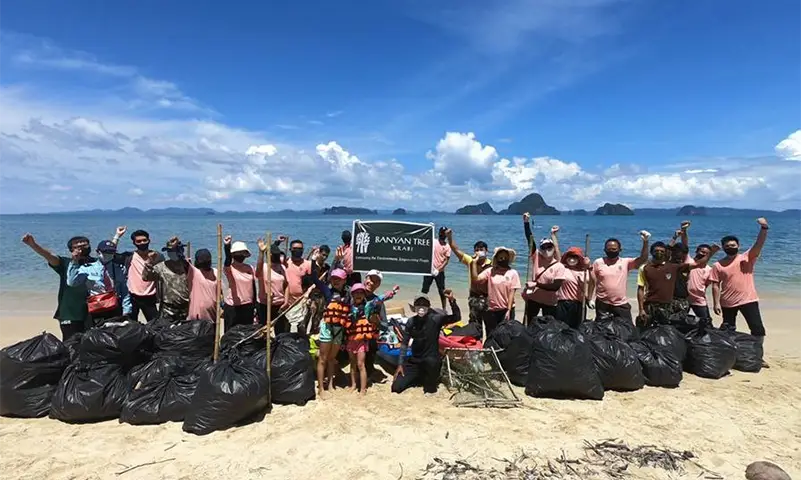 Beachfront resorts Banyan Tree Samui and Banyan Tree Krabi are inviting guests to join their respective teams in collecting waste around the hotels on Friday, June 2nd. The project is part of a greater "Stay For Good" campaign, launched by the hotel group worldwide earlier this year, which encourages visitors to participate in local community events and meet local people. At Banyan Tree Krabi, the day will also include a Native Tree Planting activity within the resort.
Children Learn About Sustainable Farming in Vietnam's Cam Ranh
On World Environment Day, The Anam Cam Ranh will take children to its onsite 8500sqm farm – brimming with vegetables, fruits, herbs, and chicken and duck eggs for meals for guests and staff – as part of a supervised program to learn more about sustainable farming. The young and the young at heart learn about the sustainable, organic cultivation of vegetables such as malabar spinach and lettuce, fruits including custard apple and papaya, and herbs ranging from basil to coriander. In addition to ducks and chickens, the farm also features geese, rabbits, goats, guinea fowls, turkeys and peacocks.
Chiang Mai Hotel's Menu Minimizes Food Waste and Greenhouse Emissions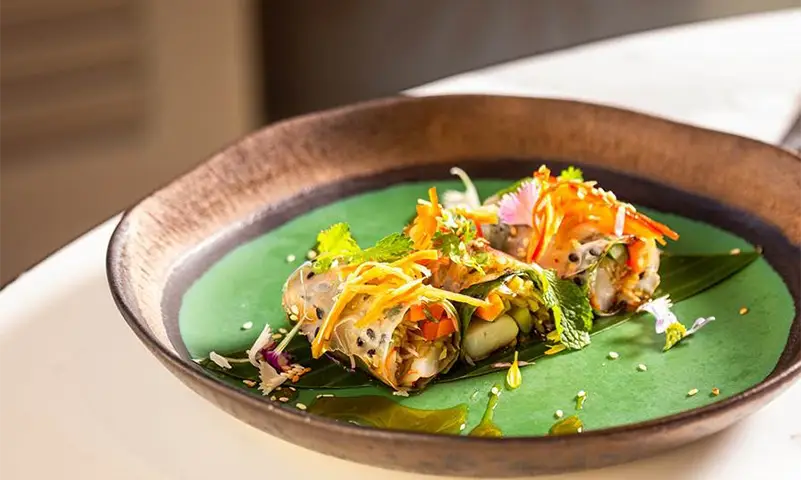 Meliá Chiang Mai's signature restaurant Mai Restaurant & Bar is serving a Thai set menu on World Environment Day with innovative dishes crafted by a thoughtful cooking process under the hotel's '360° Cuisine' program. The 21st floor restaurant's four-course '360° Cuisine Thai Set Menu', priced at THB 1400 net (USD 40.50) per person, features organic produce from the hotel's nearby farm and uses every part of each ingredient possible before food waste returns to the farm as fertilizer. The hotel works with farmers and suppliers to help improve sustainability and ethical production.
Resort Guests and Staff to Plant Trees on Cam Ranh Peninsula
To mark World Environment Day on June 5, family resort Alma Resort Cam Ranh will encourage guests and staff to plant trees on its beachfront grounds. Guests and staff will choose from a variety of trees to plant, including mango, coconut, Tabebuia aurea, Bauhinia pururea and seagrape. The 30-hectare resort is shaded by remarkable gardens and is home to its own onsite organic and sustainable farm made up of herb gardens, a nursery garden and a chicken farm, affording fresh produce and eggs served at Alma's restaurants.
Little Ones Learn About Biodiversity At Farm School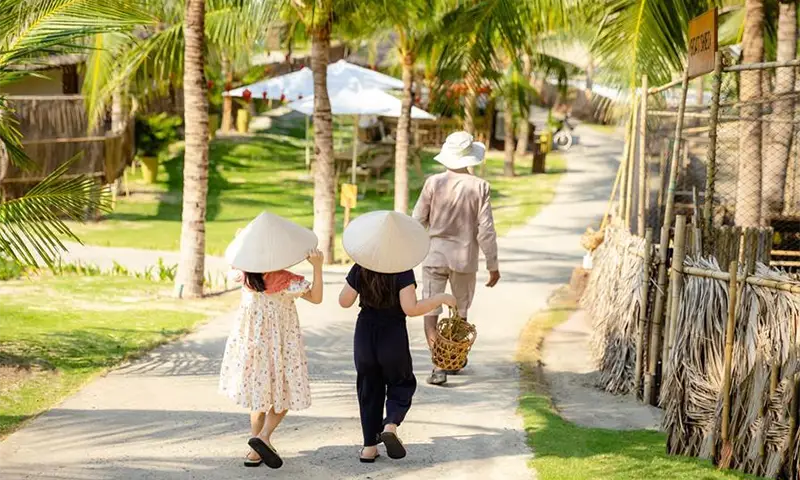 Fusion Resort Cam Ranh, on Vietnam's south central coast, boasts one of the largest resort farms in Vietnam – with more than 350 animals, a mango orchard, and a herb & vegetable garden of more than 3,000 square meters. At the Fusion Farm School young guests can pick sweet mangoes, harvest vegetables and learn about sustainable growing practices and the importance of biodiversity and protecting the environment. They can even pick freshly laid free-range eggs for their morning breakfast. On World Environment Day the resort is running a hands-on farm experience for children. The program begins at 8:30am with animal feeding and discussion, followed by the Fusion Homegrown tour, where little ones will learn about the various herbs and vegetables grown on-site.