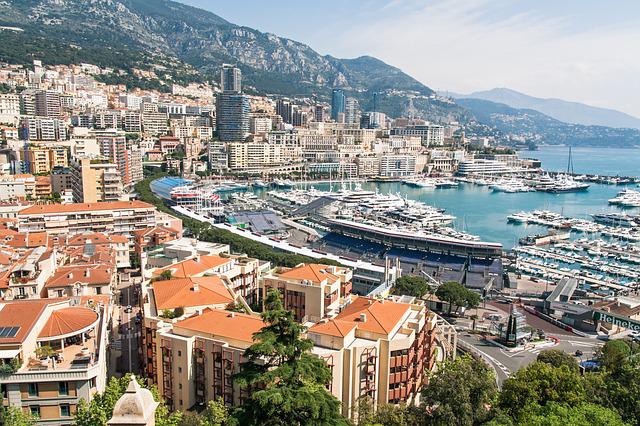 Are you thinking about treating yourself to a luxury getaway? Why not, you deserve to feel like royalty. Depending on whether your top requirements are to stay in glamorous accommodations, have a variety of private tours and adventures on offer, have the opportunity to learn new languages or please your senses with outstanding gourmet dishes, there are plenty of destinations to choose from which you might have never considered to provide a luxury experience.
Take a good read through this list of suggested destinations to gain some inspiration for planning your luxurious trip. Some of these locations will offer you an exclusive progressive experience , while others will allow you to be in close contact with nature.
Monaco – a luxurious European destination
A stunning destination on the French Riviera which has plenty of luxurious activities to offer you. For the yacht fans, consider visiting the Monaco Yacht Show which is a glamorous event gathering the elite and exhibiting the most expensive and exclusive yachts. Book a private tour or go on an organised cruise to explore the beauty of the region and experience top-class services, dining and facilities. Monaco is also a perfect place to indulge in deluxe wellness activities and treat your body and soul to some outstanding treatments. Alternatively, if you are a fan of Paris, you could indulge yourself with a river cruise on the Seine at night.
Tanzania – the homeland of luxury safari
One of the most popular tourist destinations in Africa with the most welcoming locals who greet you with a smile and create a vibrant atmosphere. The Serengeti National Park is undoubtedly an unforgettable experience for the nature lovers as you can get very close to lions, elephants, leopards and enjoy seeing these amazing animals in their natural habitat. You have the option of a luxury safari tour where you will experience far more than spying on the animals. For an exclusive and romantic coastline experience you can book a stay at the private island of Mnemba. This small oasis of white sand and azure waters is the ideal place to unwind, write your next essay and create beautiful memories.
Dubai – the Mecca of luxury
By far, this is one of the most luxurious cities which you can visit. With its futuristic appearance, exclusive buildings and a wealth of indulging activities it all speaks of a rich taste. Some must do's for your trip should include climbing the top of Burj Khalifa, taking a private helicopter or air-balloon tour and going on a safari trip in the Dubai desert. A very trendy and unique experience is dining in the sky. You will be 50 metres above the ground enjoying tasty food and drinks overlooking the whole city. If you are a shopaholic or just like strolling around clothing stores, you can visit the Global Village and after the Miracle Garden which is home to over 250 million plants.
Japan – the home of Michelin star restaurants
This destination can offer you an array of versatile experiences and one visit will never be enough for this magnificent country. Japan has a vibrant culture and is rich in heritage and traditional art. You might want to plan your trip so you can be present at some of the traditional tea or flower festivals known as Ikebana. Visiting some of its many temples or shrines can be a great spiritual experience. Not sure if you knew this but Japan is a top-pick for gastronomers as according to the latest statistics it has 668 restaurants with at least one Michelin star.
Visit Antarctica on a luxury cruise
This might sound almost surreal but you can now visit Antarctica on a luxury cruise and take in all the beauty of this extraordinary continent. The starting points of the ships are from North America or New Zealand but you can also fly directly to your ship. You will get a chance to see the ice glaciers and penguins in their natural surroundings. You can choose to cruise on a big boat or a small luxurious one. No matter what you pick, you will have an absolutely unforgettable experience with stunning views which will leave you thinking you are on a different planet.
If you are intrigued by some of these destinations, do some more research and make the right choice for your next luxury getaway.