Lithuanian summer is filled with the colors, tastes and sounds of seasonal food being gathered, prepared and enjoyed. The locals invite to savor the "pink soup", the bizarre Lithuanian ice cream variety as well as a wide selection of traditional snacks and beer tasting tours enjoyed by locals and visitors alike.
Therefore, the country has compiled a list revealing 5 of the many Lithuanian gastronomical delights to try this summer.
Unexpected Lithuanian Ice Cream Flavors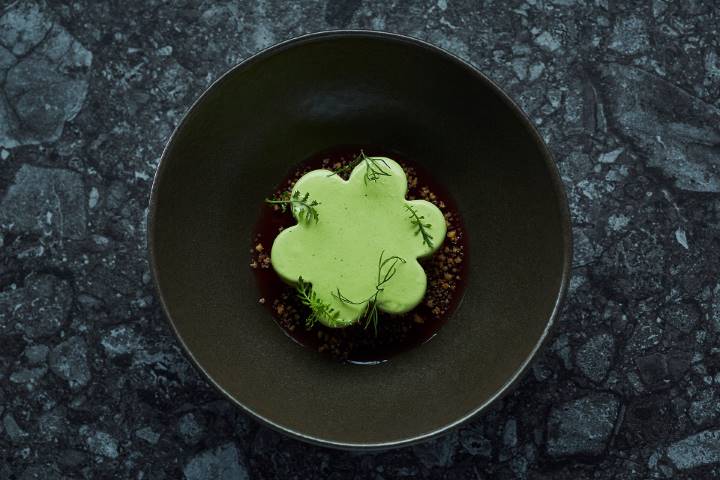 If one had to define the general attitude of Lithuanians towards ice cream, it would be anything but "vanilla." That is because over the last couple of years, chefs in Lithuania have been looking for new and exciting ways to create ice cream flavors with a local touch. Therefore, aside from the more traditional strawberry and homemade chocolate flavors, the country's visitors can find cucumber, lavender, nettle, and even marinated mackerel ice cream varieties that create an unanticipated tastebud experience. And for those willing to indulge a little—packing an explosion of flavors—the vodka sorbet and beer varieties offer a unique way to get a little tipsy. an explosion of flavors—the vodka sorbet and beer varieties offer a unique way to get a little tipsy.
Pagan Kombucha
The Lithuanian gira that is made by combining organic honey, spring water, and—perhaps surprisingly—black rye bread crust is a fizzy naturally fermented drink that sits somewhere in between pop, non-alcoholic beer, and kombucha. One of the most ancient of Lithuanian drinks, the sweet, fragrant, and slightly tangy gira today is a staple of city fairs and music festivals, where it is poured straight from chilled kegs. For a more traditional experience heading to Tytuvėnai Monastery is a perfect choice. Here, the local monks teach visitors the ancient ways of making gira and can savour 5 different types of this refreshing beverage.
Pink, Cold, Kinky Soup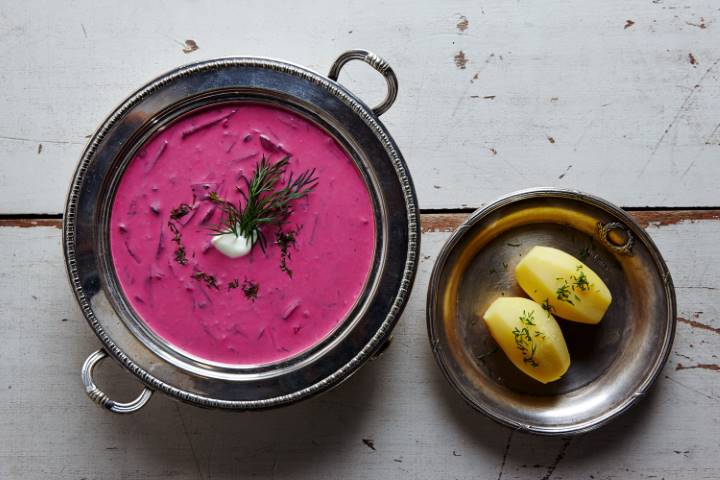 Šaltibarščiai—traditionally made by mixing kefir, pickled beetroot, spring onions, fresh cucumbers, dill, and served with a side plate of hot potatoes and lots of aromatic herbs—is one of the most iconic Lithuanian summer dishes. The "pink soup"—as foreign visitors frequently refer to it—has been adored by locals for centuries due to its unusual and somewhat bizarre combination of ingredients. Also, due to its high probiotic and antioxidant content, fermented foods like Šaltibarčiai have attracted the attention of the health-conscious crowd around the world. Since the dish has been voted as the flagship of Lithuanian cuisine, the country's visitors can adorn themselves šaltibarščiai-patterned T-shirts or socks—which also make great souvenirs.
Long and Winding Beer Routes
Beer is by far the most popular alcoholic drink in Lithuania accounting for 44% of consumed booze. In fact, this drink is rooted so deeply into the local culture that Lithuanians used to worship Ragutis—the pagan god of beer. The country has more than 80 breweries, the majority of which both follow ancient traditions and experiment with new flavours like mango or coffee. While sampling different beer varieties can be exciting on its own, Lithuania invites its visitors to explore the traditional art of brewing and fermentation. For example, the Rinkuškiai Brewery invites visitors to take the Beer Route and explore ancient beer-making traditions of the Biržai region—locally known to produce the best (and the strongest) beer in the country. Similarly, the Pakruojis Beer Route offers travelers a chance to visit three unique breweries of the Aukštaitija region and sample different beers and local delicacies.
Fried Rye Bread and Other Kitchen Crimes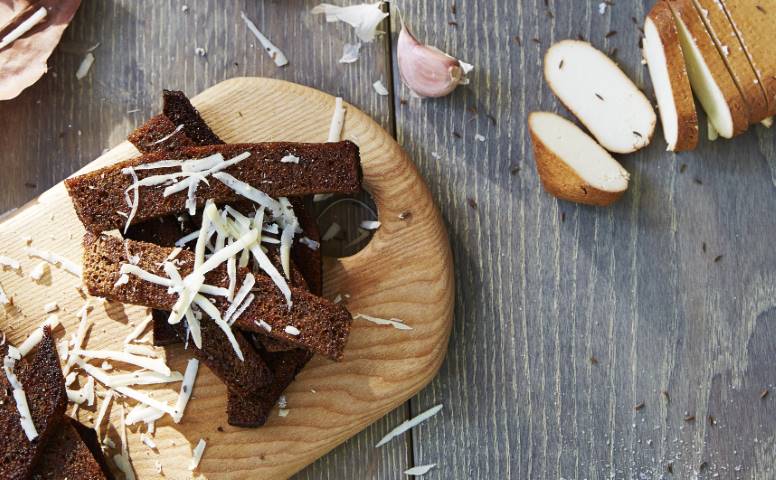 As most Lithuanians know—drinking beer without snacks does not count as drinking beer. One type of snack in particular—pan-fried rye garlic bread with cheese dip and its unparalleled combination with ice-cold beer makes it the uncontested king of the tablecloth. Crispy, golden brown, and addictively crunchy, this delicious savory treat is enjoyed by locals and visitors alike. Those looking for a lighter snack, should try the silky white cheese and its combination with honey as well as one of the most popular Lithuanian desserts—the curious combination of honey and cucumber.
Lithuania's bizarre gastronomic world, its unique nature as well as open and vibrant cities create an unforgettable experience for first-time visitors and those returning to the country alike. To learn about Lithuania more visit www.Lithuania.travel.