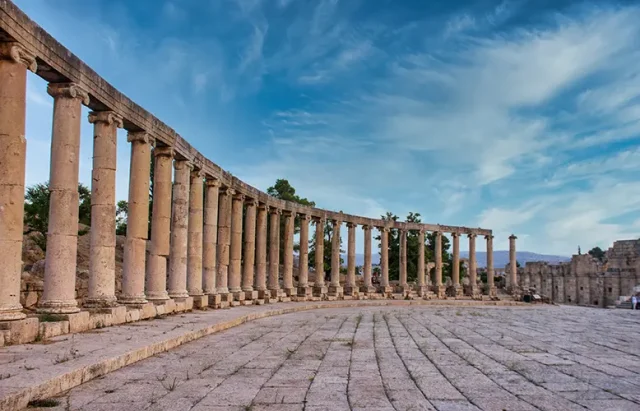 It's been over 2,000 years, yet remnants of the Roman Empire continue to showcase one of the most influential civilizations in history. Many of them are even iconic landmarks, not just in Europe but worldwide.
Visiting the Roman ruins offers a unique travel experience that tourists must encounter at least once. If you're on a European getaway, read below to find out why you should visit the Roman ruins. Plus, learn about some of the best structures you must visit today.
Why See the Ruins Up Close
Aside from the breathtaking view, here's why you should visit these historic sites.
Understand the history
The Roman ruins tell various stories about the most prominent civilizations in history. Through scientific evidence, experts have concluded different narratives about the lives of ancient Romans, from entertainment to natural disasters.
For instance, the ruins and artifacts found in Pompeii allowed archeologists to understand their domestic lives and social structures. They even discovered that citizens in Pompeii didn't know what Vesuvius was or what it was doing moments before it erupted.
These stories make ruin visits more exciting and insightful. The best part is that most of these structures tell different accounts of ancient Romans from all walks of life.
Bask in the architectural glory
The Romans didn't just build their structures for convenience. They constructed monuments, temples, and amphitheaters for Emperors to celebrate their power and reputations, utilizing intricate and robust designs showcasing their high status.
The results: breathtaking pieces of timeless architecture that remain marvelous today. For that reason, it would be a mistake to miss out on seeing them in person.
Appreciate the overall human ingenuity
Rome is one of the oldest and best-preserved cities in the world. Many of their ancient structures have stood the test of time in design and construction, some as old as 2,000 years.
What's impressive about their architecture and engineering is that despite their limited resources, the ancient Romans created functional establishments and monuments that still stand today, showcasing human ingenuity at its peak.
That's why touring these ruins must be included in your list, especially if you're fascinated by the innovations of ancient civilizations.
Take scenic photos
The ancient ruins are among the many historic remnants that offer panoramic views for the perfect photo opportunity. If you love taking and posting travel pictures online, swing by one of these sites and snap majestic images that elevate your trip's memories.
Know the local culture
Get to know Europe through the local culture where these beautiful structures are situated. For instance, aside from its stunning architecture and awe-inspiring art, Rome is also known for its diverse flavors. Many of its beloved dishes are made from ingredients sourced from local farms and markets, providing tourists with an authentic taste of Italy.
Many tourists also enjoy walking around the city because of how friendly the locals are to them. Romans generally welcome tourists, making them feel at home in such a vibrant place.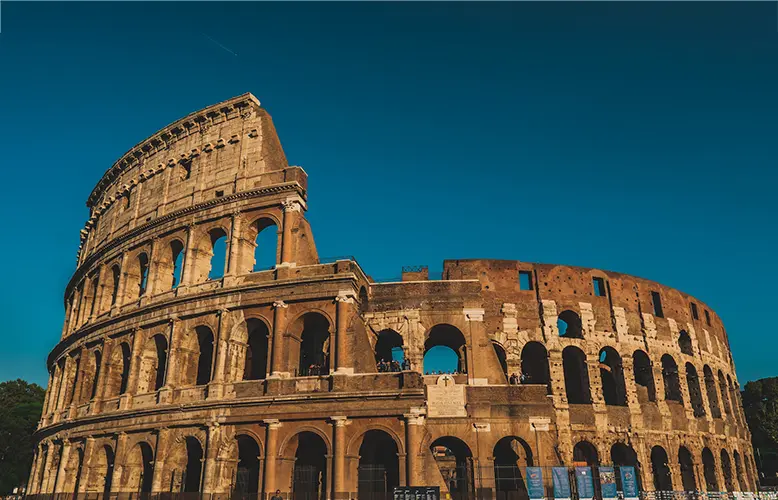 Best Roman Ruins To Visit in Europe
Experts believe thousands of ruins and similar sites are scattered throughout Europe. After all, the Roman Empire encompassed vast territories, leaving bits of its architectural and cultural legacy behind. Many of these structures remain undiscovered. However, some remain standing today as the iconic heritage sites we know.
The following are some of the best Roman ruins you can visit today.
The Colosseum, Rome, Italy
With millions of visitors yearly, Rome's iconic Colosseum is always a bucket list entry for tourists visiting the city. This architectural marvel was built around 2,000 years ago as a gift to the Romans, who used it as an epicenter of entertainment in the empire.
It has hosted gladiatorial battles, public performances, and other spectacles, boasting an enormous seating capacity of up to 80,000 people from all walks of life. Because of its size, this structure was the empire's largest amphitheater ever built.
When visiting the Colosseum for the first time, booking a guided tour is the best way to maximize your visit. Plus, purchasing your ticket online is ideal for skipping the long lines.
Moreover, the Colosseum can get crowded, especially during summer. The best way to avoid crowds is to book your tour in the middle of the week, during the early or later hours of the day. Visiting the structure in certain months is also best, ideally from November to February, to avoid the influx of tourists.
Pompeii, Naples, Italy
The eruption of the enormous Mount Vesuvius in 79 AD will always be known as one of the most tragic disasters in ancient history, wiping out the entire city of Pompeii with around 10,000 people. About 2,000 years later, the site became a reminder of nature's intense power.
Today, Pompeii provides a window into the ancient Romans' everyday lives, complete with various ruins, artifacts, and bodies preserved in plaster casts. Tourists can visit Pompeii for free on the first Sunday of every month. However, tickets on these dates sell out fast. Plus, some historic houses on site are only open once a week. It's best to know these schedules to maximize your touring experience.
Meanwhile, you can use a free mobile app called My Pompeii for helpful information, like navigating the site and how many people are currently on site. The site also has various facilities, like drinking fountains and toilets. There's also a cafeteria in the forum. However, bringing travel snacks, like trail mix, protein bars, and beef jerky, is best because it may be a long walk to the cafeteria.
The Pantheon, Rome, Italy
Like the Colosseum, the Pantheon is one of the most famous landmarks in Rome. Initially built as a temple for the Roman gods, it was later converted into a church in the 7th Century, replacing deities with saints and other known biblical figures. Because of that, the Pantheon became one of the best-preserved structures from ancient Rome.
When visiting this monumental site, always know its schedule ahead of time. Because it's a functioning church, it hosts religious celebrations and events affecting certain days. The dates vary. However, the site is closed on January 1st, May 1st, and December 25th. Tickets are available online.
Pont Du Gard, France
Pont Du Gard is among the many structures that showcase the ingenuity of ancient engineering. This structure is an aqueduct or an artificial channel for delivering water across a valley or other gaps. The Pont Du Gard is part of an aqueduct that stretches 50 kilometers, carrying water to present-day France.
This structure remains a well-preserved site. Tourists can spot and take photos from afar for free. However, many argue that going to the bridge offers a unique and memorable experience. To do so, you only need an official guide.
Roman Forum, Rome, Italy
In ancient Rome, forums were open areas surrounded by public establishments. These areas would host public gatherings for festive occasions, elections, and criminal trials. The Roman Forum was ancient Rome's political and social hub for decades. Now, the site stands as an immersive tourist attraction with many stories to tell.
Several significant buildings are in the Forum, including the Senate House, the Temple of Saturn, the Arch of Titus, and the Rostra. Visiting them offers various scenic and storytelling experiences for tourists.
It's vital to remember that this site involves many pathways made with uneven stones. So always wear comfortable footwear when visiting. Plus, ensure you bring an umbrella, especially during the summer months. Most of the ruins in the Roman Forum are open and don't offer shade.
Explore the Beauty and History of Roman Ruins
The Roman ruins are more than just historical artifacts. Aside from their picturesque beauties, they offer stories about an ancient civilization's ingenuity and power. Plus, they offer a peek at their everyday lives that will fascinate tourists of all ages.
When visiting Europe, don't miss these breathtaking architectural masterpieces. When you go, it's best to come prepared. Know schedules beforehand and wear something comfortable to have a comfortable, fun-filled touring experience.