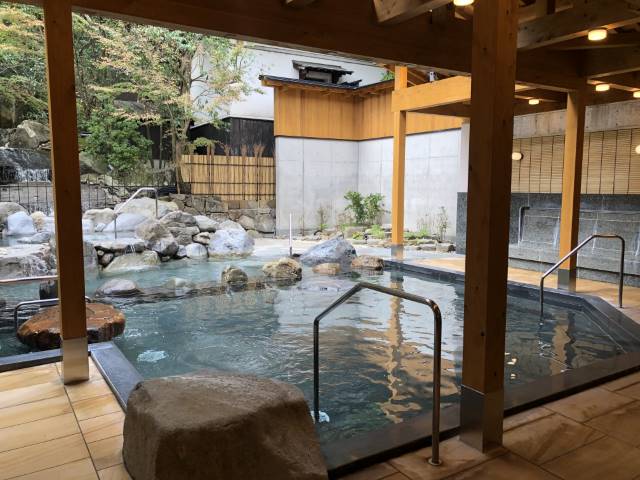 There are plenty of ways to see and feel Japan, but if you want to take in the land of the rising sun with all your senses, an onsen experience may be just what you're after.

For a uniquely Japanese experience, Kinosaki Onsen, Japan's best hot spring town, charms with seven public onsen spread out through town, as well as around 40 private onsen inside various accommodations.

Whilst Kinosaki's status as hot spring heaven is no longer a secret, there are plenty of onsen-related facts you probably didn't know about. Below, Visit Kinosaki shares its Top 5 Onsen Secrets.

1) Why people put a towel on their head when in an onsen
On top of the obvious reason, convenience, the wet towel on your head can prevent dizziness caused by hot blood rushing into one's head.

2) The health benefits of onsen
Apart from the relaxing aspect, Japanese people have also been visiting onsen for the healing of various health conditions – a purpose Japanese refer to as "Toji". "Toji" onsen visitors usually stay longer (about 1 week) to absorb the maximum healing benefits. Experience Toji virtually here.
3) There are 10 different types of spring water in Japan
Each of them has different therapeutic effects. Kinosaki Onsen's hot spring water has sodium, calcium chloride and is of high quality. After a soak and even after you have cooled down, your body will still feel warm and you will find you sleep better.

4) Onsen in Kinosaki were once considered gifts from the guardian deity
This made the waters sacred. Before you could enter the waters you had to hike the mountain to Onsenji Temple. Here you would pray to the onsen guardian for them to allow you to enter the sacred waters and be healed by them.

5) Tattoos are taboo in most Japanese onsen – but not in Kinosaki!
If you are one of the many visitors to Japan with tattoos, you will most likely be denied entry to most onsen due to tattoos traditionally being associated with criminal organisations. In Kinosaki Onsen's public bathhouses you don't have to worry about your tattoos. Some accommodations, however, have different rules regarding their own in-house onsen.