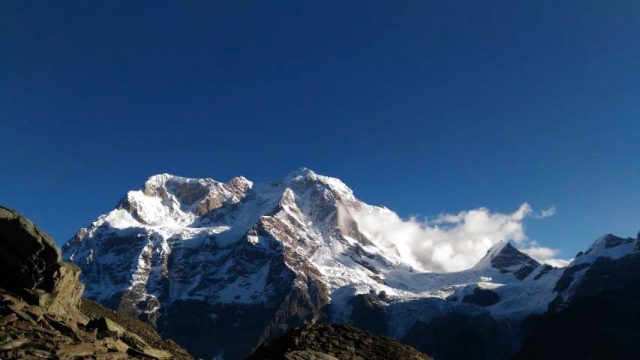 The Himalayas are truly one of the most beautiful places on this planet. Breathtaking mountainous views, authentic culture, fantastic cuisine and some exhilarating hikes – you really will be blown away by this awe-inspiring scenery. However, visiting the Himalayas can be overwhelming as its quite a different from what most tourists are used to in the big cities. Its unique geography confuses some people on how to explore it in the best way possible so to help with this, the Himalayan experts at Shakti Himalaya have put together 5 top tips on how to make the most out of your adventure.
1. Find the Right Accommodation
The Himalayas spans across ten different states in different countries such as India, Nepa, Tibet, Bhutan, Pakistan and Afghanistan, so it is important to first figure out which country you want to stay in. Depending on the kind of holiday you envision, the Himalayas offers accommodations to suit varied preferences. From private luxury lodges next to glistening rivers to wellness retreats to hiking-focused hotels near the forests- there is truly something for everyone.
2. Decide What Level Hiker You Are
The Himalayas is home to the infamous Mount Everest, which at nearly 30,000 feet, is the highest peak on Earth. The area quite notably offers an array of guided hikes at varying levels, so it's a good idea to plan just how challenging you want your experience to be beforehand. Choosing the right trail beforehand is essential for setting the right pace for your Himalayan journey. Be sure to research your route, invest in the right clothing and find the right equipment to aid your hike before you set off.
3. Visit the Local Villages
No visit to the Himalayas would be complete without taking time to visit a local, authentic village, whether on your own or via guided tour. You will get a much deeper glimpse into the region's culture and heritage, as well as get the chance to meet people who live much simpler than you're probably accustomed to. Observe local farming communities, visit sacred statues of Buddha, holy rivers and take a look at the surrounding villages and schools. To get the best overview of the community, consider investing in a holiday package that includes a local village retreat. This way you can combine your guided walk with a luxurious mountain lodge stay.
4. Try Himalayan Cuisine
Authentic Himalayan cuisine is full of vibrant flavors, and many dishes are rice based or infused with spices. Local favorites include momos, which are fried or steamed dumplings usually served with spicy dipping sauces, and thukpa, a hot noodle soup with meat and vegetables. Not only are these foods healthy and tasty, but they are a must-have after a long and grueling hike. Churpa, or hard dried yak cheese, and any Himalayan teas are also a must.
5. Visit the National Parks
There is an abundance of beautiful national parks in the Himalayas that are available to the public, so if you don't fancy a strenuous hike that will take a few days, you can spend time exploring one of the parks instead. A few of the local favorites include the Valley of Flowers National Park, the Great Himalayan National Park and Khangchendzonga National Park. They are defined by their gorgeous alpine meadows, diverse wildlife reserves, vast grasslands and sal forests.
For more information visit shaktihimalaya.com