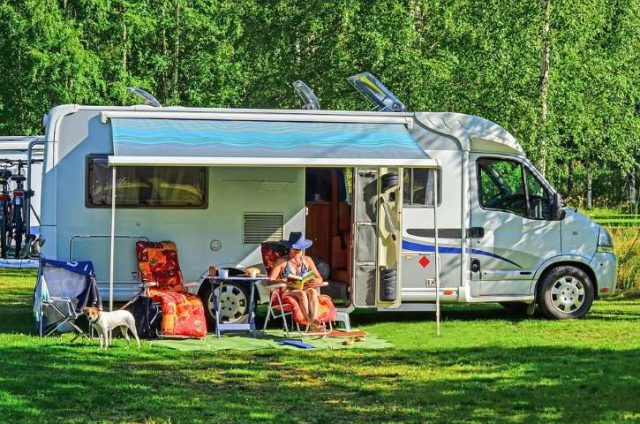 Choosing a suitable campsite is crucial when planning a memorable vacation, especially if you plan to spend your getaway in an RV. After all, the perfect RV campsite can make all the difference between a fantastic, relaxing vacation and a stressful, uncomfortable one. With so many options available, deciding on the best location for your needs can be overwhelming. That's why we've compiled a list of essential tips to help you pick the best RV campsite for your vacation. From understanding the amenities and services available to evaluate the location and surrounding attractions, we'll cover everything you need to know to make an informed decision.
1. Use a Detailed Map to Evaluate Your Options
Sometimes, looking at a map is the best way to get an overview of your RV campsite options. This will help you determine which spots are close by and how far away they are from attractions and activities in the area. You may even come across some sites you just learned about.

Look for things you may be interested in, such as nearby hiking trails or lakes. If you enjoy watching wildlife, you'll want to make sure the campsite is in an area with plenty of wildlife populations. If you're looking for a more remote location, look for spots away from towns and cities.
2. Research Amenities and Services Available
When it comes to choosing a campsite, amenities, and services are important factors to consider. Most campgrounds offer a variety of features, like electricity, water hookups, dump stations, laundry facilities, and even Wi-Fi.

For instance, the Midland East RV Park offers all these amenities and more. Check to see what's available at each site you're considering, so you can make sure it meets your needs. If your RV has specialized needs, like a 50 amp power supply or sewage hookups, ensure the campground can accommodate them. The more you know about the site, the easier it is to decide if it's right for you.
3. Book Early
Some RV parks must be booked in advance, especially during peak season. Booking early will guarantee you a spot at your chosen campground and let you find the best possible rate. Plus, it gives you plenty of time to research the site and ensure all your needs are met. Remember to look into discounts too! Many campgrounds offer discounts for military veterans, seniors, and AAA members. Plus, many have loyalty programs that offer additional perks to frequent campers.
4. Read Online Reviews
Before making a final decision, it's essential to read online reviews to see what other people have said about RV camping at the site you're considering. Look for comments about cleanliness, noise levels, and the overall experience. If there are recurring issues, such as poor customer service or lack of amenities, move on and find another location. Reading online reviews can also give you a better idea of what to expect during your stay. Some campgrounds have activities or special events you may need to learn about.
5. Survey the Site Upon Arrival
Once you've chosen your campsite and arrived at the location, surveying the area in person is important. Look for signs of recent maintenance or any potential safety hazards that may impact your stay. Ensure no unexpected restrictions, such as quiet hours or limits on pets. Before settling into your spot, take a walk around the area. You can find better sites that are more suitable for your RV or have more desirable features.
Choosing the best campsite for your RV vacation doesn't have to be stressful. With these essential tips, you can quickly evaluate your options and pick the perfect spot for an unforgettable adventure.