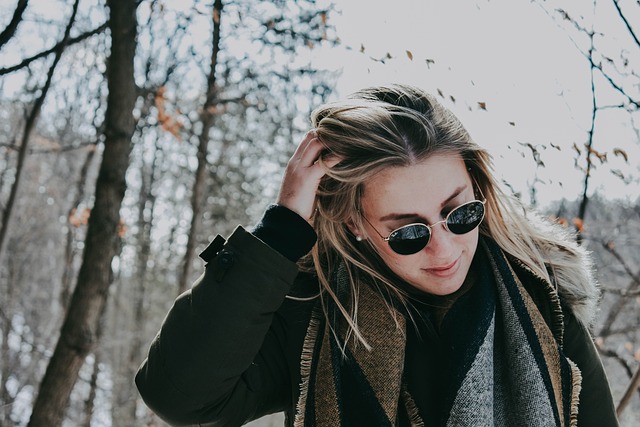 When you're going on a road trip, wearing the right outfit can have an impact on your enjoyment of your travel experience. Wearing something too tight can be uncomfortable, especially if you'll be spending long hours riding or driving a car. Meanwhile, wearing baggy clothes may feel comfortable, but they can give you a disheveled look. They may not be appropriate to wear at some of your stops, and you might not feel like joining in on photos when you don't look your best. That said, it can be challenging to create an outfit that both looks and feels good.
Fortunately, you don't have to sacrifice one for the other. It's possible to achieve a balance between comfort and style by considering different elements of your trip.
If you want ideas on how you can put together cute and comfy road trip outfits, here are five simple tips:
Consider the Destination and Weather
When planning your road trip outfit, keep in mind your destination as well as the activities you plan on doing upon arrival. If you're going to the ocean, wearing beach-inspired attire is a good choice. This means you'll look cute and feel comfy wearing a maxi dress and sandals. If you're heading up to the mountains, a cardigan, leggings, and hiking boots are a good option.
Additionally, it's important to factor in the weather. You don't want to feel too cold or warm along the way, as this can add to your discomfort. If you get cold quickly but don't want to be bundled up in thick layers, buy tights with a high denier count to wear under your skirt or dress and bring a shawl that can cover up your shoulders.
Assess How Long the Journey Will Be
It's also a good idea to determine how long the trip will be. This can help you plan an outfit that's comfortable and will look good once you arrive at the location.
If it's going to be a long car ride, you may want to stay away from clothes that feel too tight, like jeans. Although they're versatile and appropriate for travel, jeans are made from a stiff material, which can feel uncomfortable on your waist and legs when sitting in a car for a long time. If you want comfortable bottoms that you can easily style, you can wear black leggings. These stretchy pants have elastic waistbands that won't feel like they're digging into your skin. Also, you can wear them with many different kinds of tops and look chic.
Play with Layers
Even if you've done your research, the weather at your destination can change by the time you arrive. As such, it's better to be prepared by layering your clothes. Dress in light and breathable fabrics, then bring along a lightweight cardigan, a zip-up jacket, a stretchy denim jacket, or a linen button-down that you can use as outerwear. These pieces can also make a simple shirt or tank top look more dressy.
Unless you're absolutely certain of cold temperatures, leave sweaters and pullovers at home. These garments can be difficult to get out of once they're on, especially if your movements are restricted by the tight confines of a car.
Dress in a Single Color
A monochromatic outfit, or wearing one color from head to toe, looks chic and is appropriate for any occasion, including a road trip. It's also very easy to put together since you can mix and match different garments as long as they are all the same color. All-black attire is always fashionable, and it can elevate your style with little effort.
A monochromatic ensemble doesn't have to look boring. By dressing up in light and dark shades of a single color, you can add visual interest to your outfit. For example, you can wear a light blue top with navy trousers and a denim jacket. The different shades of blue in your outfit make it look more dynamic while still looking put-together.
Wear Comfortable Shoes
Aside from your clothing, you also need to consider the shoes you'll wear on a road trip. Ideally, wear a lightweight and breathable pair that goes well with the rest of your outfit. For example, sandals are great with dresses and skirts. The open footwear design also allows your feet to breathe and stay cool.
If you're in charge of driving, it's best to pick closed-toe footwear that won't get in the way of your movements. For example, ballet flats, sneakers, and flat-heeled ankle boots are less likely to get stuck on the pedals compared to flip-flops. You can wear ballet flats with pants, dresses, and shorts. Sneakers are perfect if you want to achieve an athleisure look with leggings and a zip-up hoodie, while ankle boots look stylish with jeans or leggings.
Putting together cute and comfy road trip outfits is possible. While looking stylish may not have an impact on comfort, it can help you look and feel your best. Maximize the comfort of your car ride with the right clothes, and feel free to snap away and take many photo souvenirs of your epic road trip.