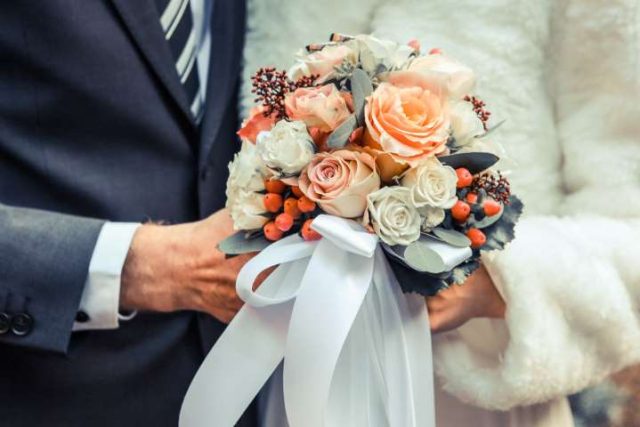 One of the first steps in your wedding planning process is selecting the wedding venue and finding the perfect location for your big day is not an easy decision. There are many options to choose from that fit your budget and style, whether you're looking for a historic building, a vineyard, a castle, a countryside, or a city venue, the possibilities seem endless.
If you prefer some basic and classical ideas, there are many to choose from, but you could also choose an unexpected or unconventional venue and break the "rules" and be anything but basic, and never run the risk of being copied.
It often comes to what kind of unforgettable experience and off-beat memories you want to create around your very special wedding day, and therefore this article is written for you.
DESTINATION WEDDINGS ARE A RISING TREND
Destination weddings have become popular over the last years, and it's not surprising at all. Gathering your family in a unique location for your wedding day is uniquely appealing for several reasons. But finding the right location that will be of significance for your wedding day can be a challenge for couples who want their guests to feel welcome, especially after traveling a long way to celebrate your love. But at the same time a great destination wedding can also induce its fair share of wanderlust for everyone, whether your wedding is an intimate affair just between the bride and the groom, or of a selected few people, or a carefully appointed guest list. The fact is that most destination weddings are held in tropical destinations, but this need not be the rule and without further ado, we would like to show you one of the most wondrous and wanderlust destination wedding possibilities.
HOTEL HÚSAFELL IS A VIBRANT AND OFF-BEAT WINTER WEDDING DESTINATION
Winter is probably the most underrated wedding season. There are so many cosy and heartwarming benefits such as less stress, no humidity and you won´t become a hot mess for sure. Wedding fatigue among the guests will not be an issue and you will be able to get amazing snowy wedding photos to go with the bride's gown. Of course there are some inherent weather-related risks to consider, but we believe it's all about the workarounds that help alleviate those concerns.
If you believe yourself to be bold, adventurous and a unique traveler, without a doubt that's also what your winter wedding should be. By combining your winter wedding plans with your love of traveling, you could choose venues from all around the world at an off-beat location with lush landscapes that will truly lend a unique experience to your winter wedding day.
One incredibly vibrant and off-beat winter wedding destination is Hotel Húsafell, which is located in a lush landscape on the verge of the highlands in West Iceland. When it comes to its enchanting uniqueness, no one will be disappointed, due to the fact that Hotel Húsafell and it's area is considered a true winter wanderlust destination that will provide you with all the necessary scenes for your winter wedding. It's immersed in nature in an area with powerful contradictions where history meets elegance, making for the most enchanted destination winter wedding location.

Hotel Húsafell is your true winter wedding resort and it's committed to sustainability, authenticity and has a reputation for refined hospitality. It just so happens that it is also immersed in breathtaking nature and famous for its geography and is indeed a lush area waiting for you to explore.
You will find 48 rooms providing high quality and individual accommodation in four different categories, a restaurant with exceptional food and drinks, attentive service and sweeping views of the breathtaking surroundings that create an unforgettable dining experience for everyone. The restaurant also allows you to decorate the space so you can frame the surroundings to your liking to make your winter wonderland wedding impossible to resist.
A BEAUTIFUL LOCATION WILL GET YOU ONE STEP CLOSER TO A DREAMY DESTINATION WINTER WEDDING
Hotel Húsafell is truly an ultimate destination to celebrate your love story. And if you wish to experience a day to celebrate you both as a couple who are going to confirm your partnership for the rest of your lives through an intimate occasion full of wonderful and unforgettable emotions with romance and love, then you've found the right location. We encourage you to make your winter wedding an experience rather than simply an event.
Imagine your intimate I do in a chapel in the middle of a glacier or under the Northern Lights, or begin your honeymoon with a stunning hike through the remote Icelandic wilderness ending it at your very own private time at the natural hot spring at the Canyon Baths that are nestled in a magnificent highland canyon. We belief that your winter wedding experience at Hotel Húsafell is the perfect fairy tail you'll be telling your grandchildren about one day.
With their full commitment the team at Hotel Húsafell will ensure you that you and your loved ones will have a winter wedding day to treasure forever.