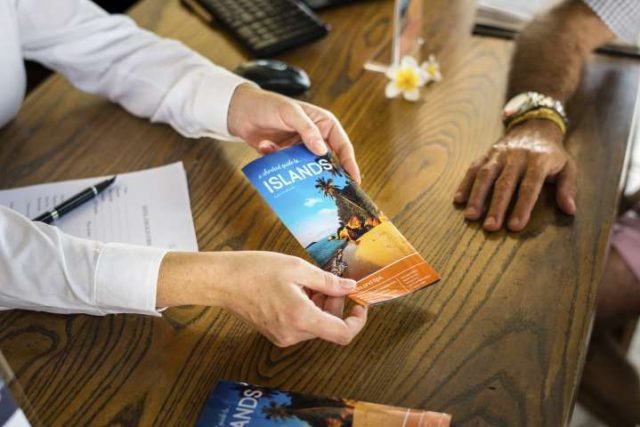 With a huge pause in the tourist industry during the COVID-19, post coronavirus era brings us a huge popularization of tourism and traveling. Therefore, travel businesses have become profitable and competitive again, which certainly affects the market and the customer's choice. How can you ensure travel business success?
Besides providing great service, you need to find efficient and profitable ways of promoting your business to the clients. While marketing strategies are essential in every industry, tourism opens a new door to promoting and advertising your business. So, what are the most effective ways of promoting a travel business?
Create a variety of social media posts
The content you post online is one of the first impressions potential clients have of your business. In 2023, short traveling videos, reels, and TikToks will mark off a new era in travel business promotions. On top of that, who doesn't like beautiful videos of intriguing destinations you offer as a business?!
Even though videos should be on top of your social media content, don't neglect the variety of posts. Blog posts, newsletters, personalized messages, and pictures are and still will be relevant in promoting your business today. Create content that will be interesting and engaging for your customers, such as travel tips, destinations for different adventurists, etc.
Advertise locally
Even though reaching a wide audience is great, to actually sell the travel arrangements you need to determine and get to know a specific group of people known as your target buyers. For many traveling agents and business owners, it's a dream to reach a worldwide audience. However, start locally to actually generate revenue.
Chances are locals will purchase trips and arrangements from you more often. So, advertising locally can set you on the right path. Use local radio and TV stations, billboards, and even newspaper and online ads to reach the wanted customers. Besides saving money, your advertising will be more cost-effective and efficient!
Start a referral program
Another minimum-cost marketing tactic is a referral program. No matter how much you invest in digital or traditional marketing, word of mouth will always be more valued alongside honest reviews. To encourage your existing clients and customers to recommend your agency to their friends and family, you need to play your part as well!
How can you create a successful referral program to boost your sales? Reward your loyal clients. Offer them gift cards and discounts for their future purchases if they refer a friend or a family member. It's an efficient and inexpensive way you can implement both online and offline!
Promo merch and gifts
Do you want to reward your clients and promote your business at the same time? Promo merch and gifts are a fantastic way to get to their hearts and earn extra reputation points for your traveling business. Who doesn't like receiving random gifts such as custom t-shirts or hoodies?
The beauty of merch and patron gifts is the customization and representation of your business in many different ways. You can give them pens, mugs, or wonderful t-shirts and similar clothing items to turn your customers into ambassadors. research on-demand solutions to prevent excessive ordering and stacking. Find out more here about how you can create and order on-demand promo apparel for your travel business.
5. Participate in fairs and events
Being present in the real world is as important as having a digital presence. Even though many traveling businesses have actual locations patrons can visit, promoting your arrangements on various events will give you a head start with the target audience. Therefore, attending fairs or setting up a stand is a fantastic and effective way of promoting your business.
Whether you're just launching a travel startup or promoting an already developed business, participating in tourism fairs and events will help you get your brand out there. You can meet your potential customers in person and present them with your brochures and what you have to offer on the spot!
Final thoughts
Tourism is a highly competitive field with a lot of competition, as well as a lot of means of promotion. Selecting effective ways of advertising your business can determine whether you fly or fall! So, follow these 5 tips that will help you run a successful travel business and promote it in the right way.