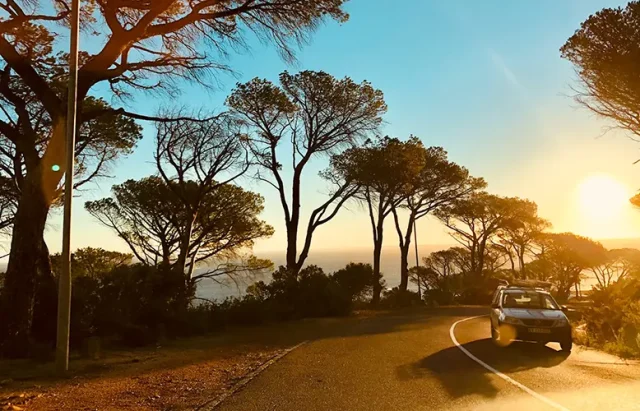 Africa is blessed with diverse landscapes and rich cultural heritage, and it offers some of the most breathtaking road trip experiences in the world. From rugged mountains to vast deserts and lush jungles to pristine coastlines, the continent is a paradise for adventure seekers. So, fasten your seatbelts as we embark on a journey to discover the best African road trips that will leave you awe-inspired.
1. Garden Route, South Africa
Stretching along the southern coast of South Africa, the Garden Route is a 300-kilometer drive filled with scenic wonders. Starting from Cape Town and ending at Port Elizabeth, this road trip takes you through green forests and charming coastal towns, and you'll pass some stunning beaches. Don't miss out on visiting the Tsitsikamma National Park, known for its dramatic landscapes and exhilarating activities like bungee jumping and hiking.
2. Skeleton Coast, Namibia
Prepare yourself for an otherworldly experience as you venture on the Skeleton Coast road trip in Namibia. This remote and desolate route follows the Atlantic coastline, offering vast dunes, shipwrecks, and seal colonies. Explore the eerie remains of the abandoned diamond mining town of Kolmanskop and witness the incredible wildlife in Etosha National Park along the way. With premium 4×4 hire in Namibia, you can travel this amazing route in comfort and style.
3. Serengeti Safari, Tanzania
The Serengeti Safari road trip in Tanzania is an absolute must for wildlife enthusiasts. You will begin your journey in Arusha and drive through the Ngorongoro Conservation Area, where you'll encounter the breathtaking Ngorongoro Crater, home to a wide array of wildlife. Continue to the iconic Serengeti National Park, famous for its annual wildebeest migration, and enjoy unforgettable game drives amidst the African savannah. This is one you won't want to miss if you are visiting Tanzania.
4. Sahara Desert Circuit, Morocco
Morocco is famous for its inhospitable desert landscapes. Embark on an epic adventure across the Sahara Desert, starting from Marrakech in Morocco. This road trip takes you through ancient kasbahs, traditional Berber villages, and mesmerizing landscapes of miles upon miles of sand. Sleep under the stars, which are far more visible in a desert sky, and enjoy the luxury of a traditional Bedouin camp. Once you immerse yourself in the rich culture and history of this captivating region, you won't want to leave.
5. Victoria Falls, Zimbabwe/Zambia
Driving along the Zambezi River, the road trip to Victoria Falls offers a magnificent fusion of natural beauty and adrenaline-pumping activities. Marvel at the awe-inspiring Victoria Falls, one of the Seven Natural Wonders of the World, and feel the mist on your face as you explore the surrounding rainforest. Engage in thrilling activities like white-water rafting, bungee jumping, and helicopter rides for an unforgettable experience.
6. Trans-Sahara Highway, Algeria
For those seeking a truly off-the-beaten-path adventure, the Trans-Sahara Highway in Algeria is an intriguing option. This epic road trip spans approximately 4,500 kilometers, crossing the vast Sahara Desert. Discover ancient rock art, visit remote oasis towns, and witness the surreal landscapes of the Tassili n'Ajjer National Park. Be prepared for challenging driving conditions and ensure you have the necessary permits and supplies for this adventurous journey. It's definitely not one for the faint of heart!
Africa's best road trips offer a unique opportunity to explore the continent's untamed beauty. Whether you seek wildlife encounters, desert adventures, or cultural immersion, Africa has something to offer for every traveler willing to hit the open road. So, pack your bags and a camera, buckle up, and embark on a journey of a lifetime as you traverse these remarkable African road trips. And finally, don't forget to upload photos on your social media accounts, so friends and family can enjoy the trip too.