There are so many new travel technologies that have emerged in the last few years, and these innovations will change the way we think about traveling. These six advancements will make your next vacation a whole lot more enjoyable. With these new technologies on your side, you'll never have to worry about anything while you're away from home!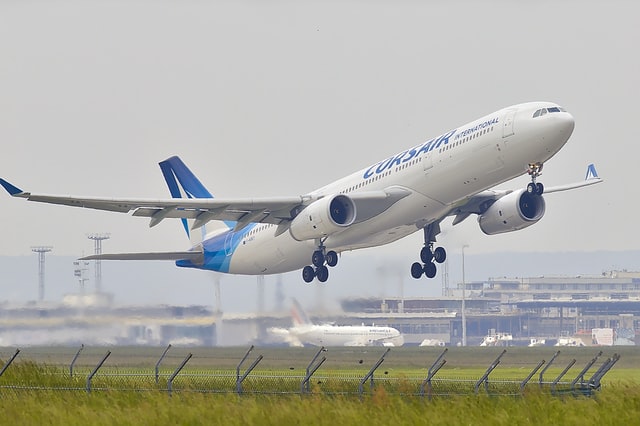 1. AirBnB
Airbnb has been a major player in the traveling industry. However, this is just the beginning! Airbnb is constantly finding ways to provide you with a better experience while traveling, whether that be finding you an apartment that looks straight out of your favorite design blog or giving you access to services such as grocery delivery and faster wifi speeds. Founded in 2008 and headquartered in San Francisco, California, Airbnb as a travel technology connects people who have space to spare with those looking for accommodation. The idea came from co-founders Brian Chesky and Joe Gebbia, who had difficulty paying their rent one month because of an economic downturn. They turned their loft into a bed and breakfast using air mattresses to accommodate guests but were soon overwhelmed by demand as media coverage of the "Air Bed & Breakfast" spread online. They had an idea for a platform where people could rent out their unused space to travelers. Airbnb has since expanded into other markets across the world; as of 2018, they are present in more than 191 countries. As of September 2017, there were over 5 million listings available on Airbnb worldwide. 
2. Commercial Charter Planes
Chartering a commercial airplane has become more affordable over time. Many companies offer different types of chartered planes for traveling purposes. You can also purchase tickets directly from the airline instead of going through an external service. To avoid having to purchase any additional services when you arrive at your destination, ask if the company provides transportation to and from the airport. Also, pre-bookable transportation services allow travelers to book transportation before leaving home – that way, all you have to do is show up at the airport once you arrive in your destination city! With pre-booked transportation services such as Uber, El Al Airlines, and more, you'll no longer have to worry about how to get around town. All you have to do is sit back, relax and enjoy your trip!
3. Vehicle Rental Apps
Through these apps, it's easy to find rental cars in just a few clicks! All you have to do is enter your pick-up location in one box and drop-off location in another box – the app does the rest, searching through various car rental agencies in an area until it finds the best deal! These apps are especially helpful for people who don't speak the local language or feel comfortable navigating new cities – they can do everything online without having to communicate with anyone. You can rent vehicles by simply swiping your credit card, selecting the car you'd like to drive, and showing up at the rental location. Now for a small fee, you can always have a set of wheels ready to go!
4. Online Travel Agents (OTAs) and Virtual Assistants
When planning your next trip, you may now visit multiple websites before deciding where to go! OTAs act as search engines that aggregate travel products from multiple sources including airlines, hotel chains, car rental companies, and cruise lines. This way, you have access to all the information needed to plan a successful trip – for free! Additionally, OTAs allow you to compare prices on different booking websites so that you can always get the best deal. Thanks to their innovations in technology, OTAs have become renowned worldwide by providing unbeatable deals and discounts. You can now book a vacation without even talking to a travel agent! Thanks to technological advancements, companies such as Google and Apple offer virtual travel assistants that allow travelers to stop worrying about planning their trip and let the assistant take care of everything. By sending your requests via email or messaging, these services take care of all your needs: hotels reservations, restaurant suggestions, transportation arrangements, and more. If you're an old-fashioned traveler who prefers speaking face-to-face with real agents, many agents will make special trips just to meet you at home or in an office if needed! 
5. Meet-Up and Ride Apps
These apps allow you to meet new people along your route; they also make it easier for drivers and travelers to organize carpools and share rides! People across the world use this kind of technology to save money, protect the environment and have a good time with someone new during their travels! Some of these apps include BlaBlaCar, Carpooling, Lyft Line, Uber Pool, and more. These apps also work in reverse, allowing you to find your next date while traveling! For example, BlaBlaCar is available in several European countries, including Spain, Germany, Poland, and France. This type of app makes it possible for people to meet new people while traveling, providing the perfect opportunity to get out of their comfort zone and try something completely different!
6. Everything You Need Is On Your Phone
You can now travel without carrying around any paper! From tickets to boarding passes, everything is on your phone. All you have to do is take a photo of the barcode displayed on your screen and show it to security agents at airports, they'll scan it just like they would with a printed ticket. This not only makes traveling easier but also helps travelers save money by eliminating additional costs associated with printing out tickets or paying for wi-fi in airports. Some other apps that never leave home include Google Translate (a useful translation tool), Skiplagged (which helps users find cheap flights), and Hopper (an app that predicts flight prices).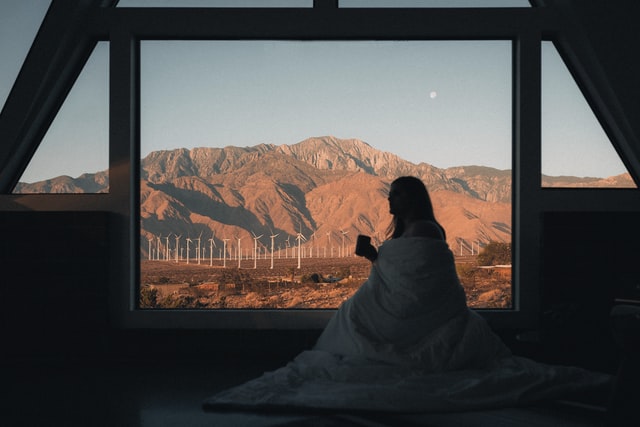 Overall, the world of travel is constantly changing – even overnight! One of the best things that have happened in the last few years when it comes to traveling is that there are so many new technologies that emerge each year. These advancements will change the way we think about traveling and they will help us make our trips even better than they already are! These six most important advances in technology will make your next vacation an experience for a lifetime!