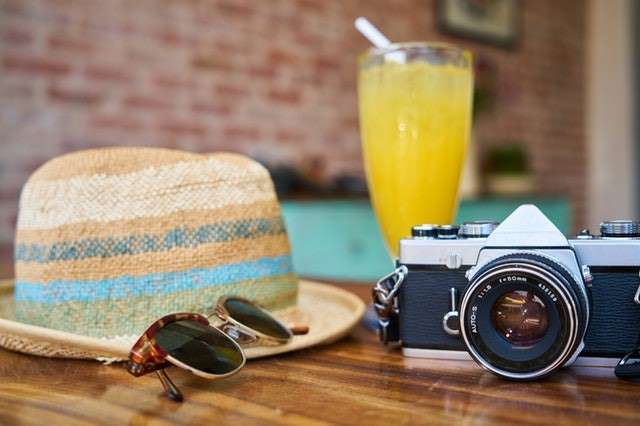 A healthy human is a more productive asset then an unhealthy one and the food we eat has a big role in a healthy lifestyle. A good diet not only helps with good immunity but glowing and radiant skin as well, which results in an uplift of confidence within. A good healthy diet is all one needs for all the fine achievements.
Maintaining a healthy diet when we travel is a very big challenge for everyone nowadays. Everyone needs to travel for their work, family and many other reasons and getting healthy food all day long is very difficult. But still if one wants, they can keep up with a good diet by adding little effort. Diet in today's era is directly proportional to productive days and happy life.
Here are some tips regarding maintaining a healthy diet when busy traveling.
.
While you are traveling and away from home-cooked food and diet conscious food, still you can try and consume nourishing food options. You can eat veggies and simple food wherever you go. Try and eat at good places with much hygiene and comparatively healthier food.
Fruits are the easy substitute for stomach fuller food and it tends to be easily available anywhere around. fruits are rich in vitamins that help one stay healthy and within diet limitations. Seasonal fruits are easily digestible and make skin glow and keep the immune system strong, which also helps in traveling without getting ill.
HAVE JUICES AND GREEN TEA
Juices are also a very potential diet limited substitute. naturally made juices are better than the processed ones but still, any of them is better than junk food around. It keeps the body hydrated and stomach full enough to be able to ignore unhealthy food cravings. Juices of any fruit vegetable work for increasing radiance in the skin as well as keeps one healthy. juices with no added sugar also help losing weight. Talking about losing weight and increasing metabolism that keeps the body healthy and strong. Green tea is a very appropriate option available in the market. One just needs to carry the tea bags with them and hot water is something easily available now that's a much easier way to maintain diet while traveling.
AVOID FRIED AND OILY FOOD
Traveling around simply means eye-catching junk food cravings, now one has to ignore eating those deep-fried and junk foods. They are obsessively unhealthy and make the digestion work poorly resulting in illness and low immunity. These foods are deep-fried in used oil which makes them acidic and full of bad fat. Sometimes one has to eat junk because of the unavailability of general food. Still one can go for as much healthier options possible rich in protein and carbs not in fat.
Water is a boon to a human healthy body. Water keeps the body hydrated and makes digestion better. Drinking a lot of water also keeps the stomach full which eliminates unnecessary cravings and gives the person much time to get healthy food. Water not only eliminates hunger but gives the body much of the ingredients that keep it healthy and within diet limits. Hydration also keeps the body immunity high against any illness.
Nuts and dry fruits are perfect diet replacements. one can just carry a jar full of healthy nuts and can eat them anywhere and everywhere where he feels the urge to hunger. Many dieticians also suggest eating a handful of nuts, when feeling untimed hunger. These eliminate hunger and give proper nutrients to the body to stay healthy and fit.
CONCLUSION- These steps show the ultimate simple and easily worked ways to maintain a healthy diet even while you are traveling. But after all this also one more important thing is dedication within to have a healthy life and diet. Determination towards anything will bring achievement in life. Just make your mind towards your fitness goal and it will bring a lot of positive changes.
Author Bio
Hello Readers !! Natalie and Caitlyn Bell are the founders of Healtholine, They started Healtholine to provide a platform where they could share informative articles related to health, fitness, beauty, weight loss etc Natalie is a featured author at various authoritative blogs in the health and fitness industry. Connect with both sisters to know more.