Singapore is a beautiful and vibrant city that offers a wide range of exciting activities for visitors of all ages. From exploring the lush green parks to indulging in mouth-watering food, there is never a shortage of things to do in this island nation. Here are three fun things to do when in Singapore.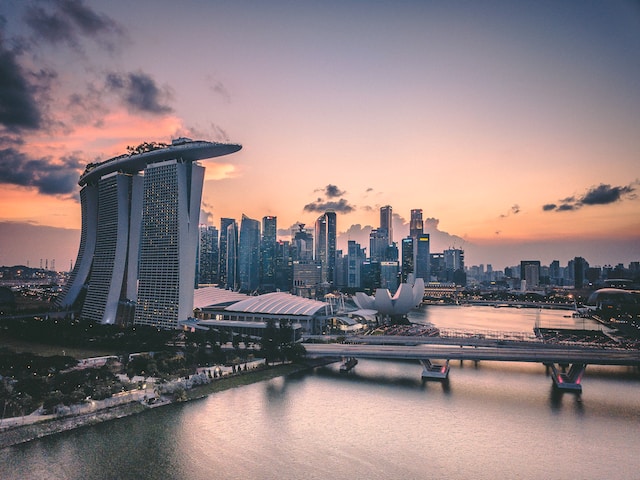 Discovering the Magic of Gardens by the Bay
Gardens by the Bay is a stunning man-made garden that features more than a million plants, several themed gardens, and two enormous glass domes. This beautiful garden offers visitors a surreal experience that takes them to another world. Walking through the Supertree Grove is a must-do experience as you'll be able to enjoy the panoramic views of the garden from a 50-meter-high tree-top walkway. It's a perfect spot to take in Singapore's skyline and get an Instagram-worthy shot.
The Garden Rhapsody light and sound show is a real treat that's held every evening in the Supertree Grove. The show features an enchanting display of light and sound that will leave you in awe. If you have extra time, you can also visit the two domes – Cloud Forest and Flower Dome – which offer visitors the chance to experience the different plant species from around the world.
Indulging in the Local Food Scene
Singapore is a food lover's paradise with a diverse range of dishes and cuisines that will tantalize your taste buds. One of the best ways to experience the local food scene is by visiting the hawker centers. These centers are located all over the city and offer affordable and delicious food options. From the famous Hainanese chicken rice to the savory satay skewers, there is no shortage of tasty options.
For a more upscale dining experience, you can visit some of the famous Michelin-starred restaurants. These restaurants serve local dishes that are elevated to a whole new level. Be prepared to wait in line as these restaurants are always packed with people!
Exploring the Island Nation's Culture and History
Singapore has a rich and diverse cultural heritage that is well-preserved through its museums and cultural landmarks. The National Museum of Singapore is a great place to start exploring the country's history. The museum houses several galleries that showcase Singapore's history and culture through interactive exhibits and artifacts. The Peranakan Museum is another must-visit destination that explores the unique culture of the Peranakan community in Singapore.
You can also take a walk through Chinatown and Little India to experience the rich cultural heritage of these communities. These areas are dotted with colorful shophouses, temples, and eateries that offer a glimpse into the local way of life. You can also visit the iconic Merlion Park, which is home to Singapore's national symbol, the Merlion.
Have Fun with Escort Services
An escort service is a business that provides companionship services to clients in exchange for payment. The services include accompanying clients to social events or providing a listening ear. You can easily find such services in Singapore and what's even better, you can find VIP Escorts in Singapore, ranging from professional companionship to other services, that cater to various preferences and tastes. In addition to providing companionship and a listening ear, VIP Escorts in Singapore offer personalized services that cater to the unique preferences and interests of their clients. Whether it's attending events or exploring the city, these services provide a one-of-a-kind experience that is tailored to the client's desires.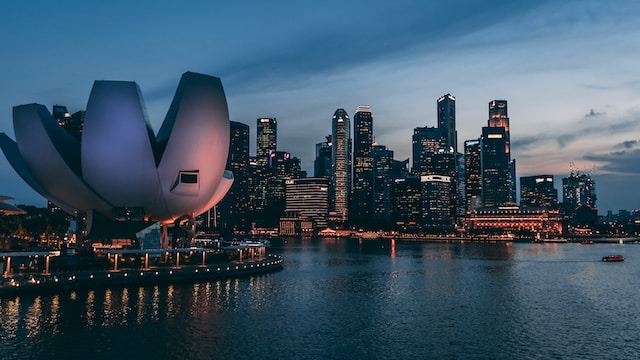 Shop Till You Drop
Singapore is known for its excellent shopping scene, and there are plenty of places to indulge in some retail therapy. Orchard Road is a popular shopping destination that's home to several malls, boutiques, and department stores. You can find everything from luxury brands to high-street fashion and electronics. If you're looking for something more unique, you can visit the Haji Lane in the Kampong Glam area. This narrow street is lined with colorful shophouses that are home to independent boutiques, cafes, and bars. You can find one-of-a-kind clothing, accessories, and art pieces here.
Experience the Nightlife
Singapore has a vibrant nightlife scene that offers a range of entertainment options for visitors. Clarke Quay is a popular destination that's home to several bars, clubs, and restaurants. You can enjoy a drink or two along the Singapore River and soak up the lively atmosphere. For something more cultural, you can catch a show at the Esplanade – Theatres on the Bay, which features a range of performances, from theatre productions to music concerts. Alternatively, you can take a walk along the Marina Bay waterfront and enjoy the beautiful light and water shows that are held nightly.
After experiencing all the fun activities in Singapore, you might need to consider extending your stay. But be warned, you might end up spending all your savings on delicious food, exciting attractions, and shopping sprees. So, if you're planning to visit Singapore, make sure to bring an extra suitcase and a healthy appetite! Who knows, you might end up needing an extra seat on the plane home because of all the souvenirs and snacks you'll be bringing back.