Summertime is quickly approaching, which means you'll soon have the chance to go on your dream getaway. Whether it's a beach vacation or a country-hopping trip around Europe, planning and preparing for any vacation can be overwhelming. Don't let the stress of travel ruin your fun – use these practical tips to plan and prepare for an unforgettable summer adventure that meets all of your expectations! With some careful organization and forward thinking, you'll have plenty of time to enjoy all the activities you've dreamed about when summer finally arrives.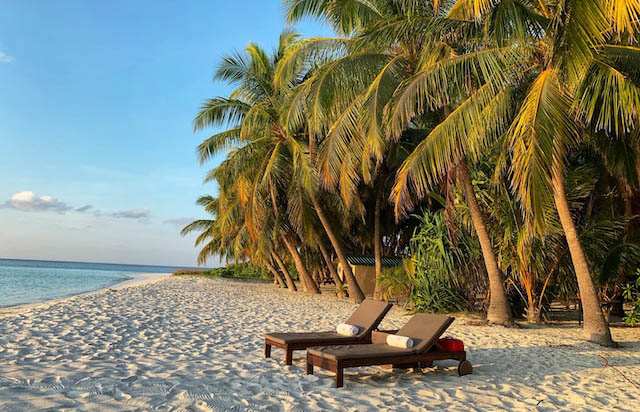 Decide on a destination and start researching for the best deals
Are you feeling stuck on where to go for your next adventure? With so many options out there it can be overwhelming, but don't worry! The first step is to decide on a destination. Are you dreaming of sunny beaches or mountainous hikes? Once you have your sights set, it's time to start researching for the best deals. Luckily, there are countless websites and tools available to help you find the perfect combination of flights, accommodation, and activities to fit your budget. Whether you're planning a romantic getaway or a family vacation, take the first step and start searching for your next destination today!
Make sure to pack light and bring only what you need
When embarking on a new adventure, it can be tempting to pack everything but the kitchen sink – just in case. However, excess baggage fees can quickly add up, leaving you with a lighter wallet and a heavier load to carry around. That's why it's always best to pack light and bring only what you need. Plus, traveling with less stuff can be a liberating experience, allowing you to focus on the journey instead of constantly worrying about your belongings. Before you head off on your next adventure, take some time to carefully consider what you really need and leave the excess baggage at home. From swimming suits plus size to light jackets, make sure you have only what is essential. It'll make your trip more enjoyable, and you'll be thankful that you didn't bring too much.
Set a budget for the trip
Planning a trip can be one of the most exciting things to do, but oftentimes budgeting can take the wind out of our sails. However, setting a budget for your vacation can actually be liberating, giving you the peace of mind to enjoy your travels without worrying about unexpected costs. Whether it's a road trip, a European adventure, or a beach getaway, taking the time to budget ahead can help you make the most of your precious time away. So grab a notebook, jot down your expected expenses, and set a realistic budget that won't leave you feeling the pinch when you return home. With some careful planning, you can focus on making memories, not counting pennies. When you stick to your budget, it'll make your vacation that much more enjoyable.
Gather all your essential items such as passports, visas, etc.
Are you ready for your big trip? It can be stressful trying to gather all of the essential items before jetting off to a new destination. Make sure you don't forget your passport and visas – they are crucial for international travel. Double-check that everything is valid and up-to-date. It's better to be safe than sorry. Pack everything up in a secure place early on so you don't forget anything last minute. With all of your essential items in hand, you'll be ready for an unforgettable journey. If you're going to a foreign country, it's always a good idea to brush up on the culture and language as well. That way, you'll be extra prepared when you step off the plane!
Book your flight and accommodation well in advance
If you're planning a trip, be sure to book your flight and accommodation well in advance. Not only will you have peace of mind knowing everything is taken care of, but you'll also be able to get the best discounts. By booking early, you'll have access to a wider range of options while saving money at the same time. Waiting until the last minute can sometimes result in higher prices and limited choices, so it's always best to plan ahead. Plus, once your travel plans are set, you can focus on all the exciting activities and experiences you'll have during your trip. So don't wait any longer – book your trip today and start counting down the days until your next adventure!
Look up fun activities to do while you're away
Going on vacation can be stressful enough as it is, but trying to plan what to do while you're away can be even more daunting. However, fear not! With a bit of creativity and some research, you can find plenty of fun activities that won't break the bank. From local hiking trails and free museums to affordable wine tastings and outdoor concerts, there's bound to be something that fits your budget and interests. Who knows, you might even discover something new and unexpected that will make your trip all the more memorable! So why not take the time to research and plan ahead, and come up with a list of exciting activities to do while you're away? It's sure to make your vacation all the more enjoyable. In addition to planning activities, make sure you also look up good restaurants in the area – that way, you'll be sure to get a taste of the local cuisine.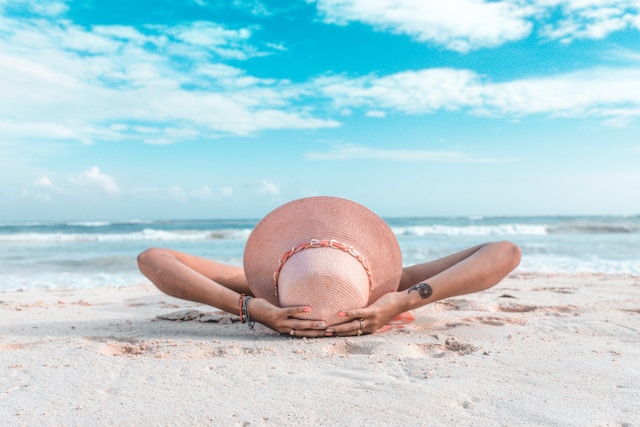 Traveling is a great way to escape the mundane routine and quench your thirst for adventure. It's so easy to get caught up in the hype of a newfound destination, but having a good plan in place before you go will ensure that you don't overspend and maximize your fun! Do your research on the destination, budget appropriately, pack light without forgetting any essentials, and voila! Your next journey awaits. Consider booking activities ahead of time as they tend to be cheaper and don't forget to take lots of pictures and make some special memories with friends or family! Don't wait any longer – grab your luggage and follow the path less traveled – your next great adventure awaits!