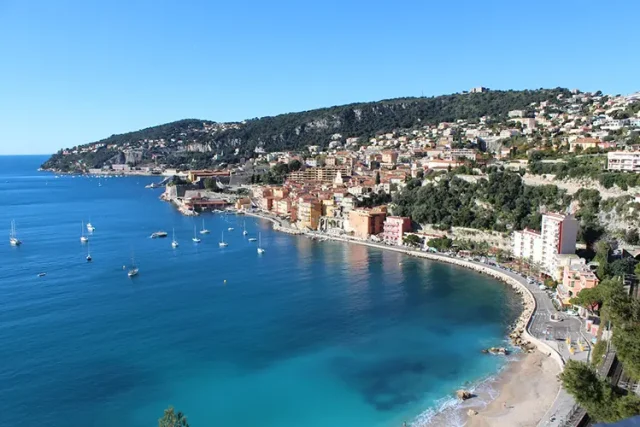 With its stunning coastline and lush natural landscapes, Florida offers more than just sunny beaches and thrilling theme parks. It also presents a wealth of opportunities for stargazing enthusiasts. With its clear skies and minimal light pollution in certain areas, the Sunshine State provides a remarkable celestial experience.
People visit from all over the world to experience Florida's quiet and peaceful side around the year. Hence, the state is known for its comfortable stays. Places like the Westgate Hotels in Kissimmee are the perfect hosts for making your adventurous experiences in Florida memorable. From pocket-friendly stays to providing excellent amenities, this chain of resorts is the ideal choice for your vacation stays.
Exploring the Best Locations for Stargazing in Florida
Everglades National Park

Known for its expansive wetlands and diverse wildlife, it is also a stargazer's paradise. Its remote location and vast expanse of darkness make it an ideal destination to observe celestial wonders. Visitors can venture to the park's western boundaries, away from the city lights and be captivated by the twinkling stars above. The park offers an awe-inspiring view of the Milky Way and lucky observers may even catch glimpses of shooting stars.
 
Kissimmee Prairie Preserve State Park

Located in Central Florida, Kissimmee Prairie Preserve State Park is a certified Dark Sky Park recognized for its exceptional stargazing conditions. Its wide-open prairies and minimal light pollution provide an unobstructed night sky view. The park offers astronomy events and programs, allowing visitors to learn about the constellations and celestial objects. Visitors are encouraged to bring binoculars or telescopes to enhance their stargazing experience.

Big Cypress National Preserve

Situated adjacent to Everglades National Park, Big Cypress National Preserve is another fantastic destination for stargazers. This vast wilderness area features preserved wetlands, cypress forests and a variety of wildlife. Its remote location offers an excellent spot for observing the night sky's brilliance. Visitors can bring camping gear and spend the night in one of the park's designated camping areas for an unforgettable stargazing adventure.
Setting Up a Romantic Stargazing Date
Stargazing can be a romantic and memorable experience for couples. Find a secluded spot away from city lights and set up a cozy picnic blanket or comfortable chairs. Pack some snacks, a thermos of hot chocolate and perhaps even a telescope for a closer look at the night sky.
Remember to bring a star map or use a smartphone to identify constellations together. Enjoy the quiet serenity of the night and let the stars create an enchanting ambiance for your date.
Final Note
Florida's unique natural landscapes and dark sky preserves offer exceptional stargazing opportunities. From the vast wetlands of Everglades National Park to the pristine prairies of Kissimmee Prairie Preserve State Park, these destinations allow visitors to immerse themselves in the universe's wonders.
Whether you're an astronomy enthusiast or seeking a romantic experience under the stars, Florida's stargazing locations will surely leave you mesmerized by the beauty of the night sky. So, pack your stargazing gear and embark on a celestial adventure in the Sunshine State.