With your caravan, you can have a blast exploring the outdoors. Creating new memories with loved ones is the best thing to do. However, proper care to extend the caravan's lifespan demands additional costs. Maintenance is essential for improving safety wherever it goes because the majority of owners take van life to the next level.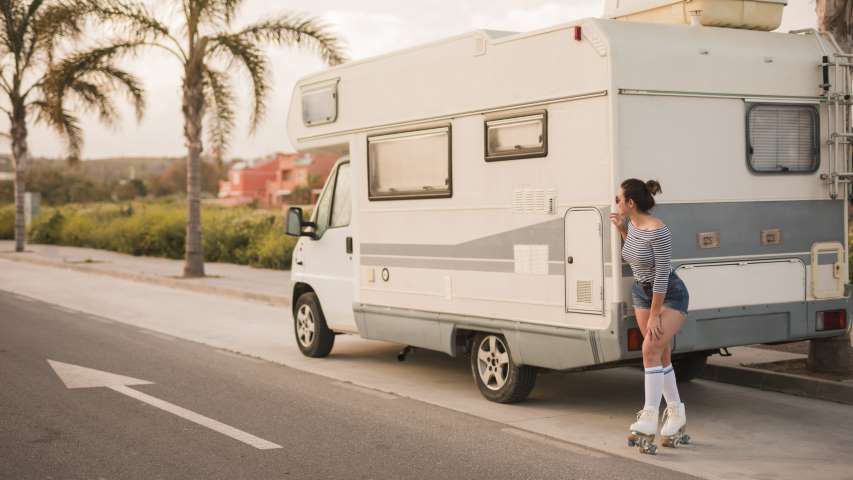 Just like other means of transport, caravans are subject to wear and tear. And understanding how cleaning caravan mould can be tricky is vital for your health. It often takes place when you store caravans for long periods with a low-quality cover. For that reason, buying suitable material to protect your caravan from harsh elements is one of the care tips. Read the rest of this post for more!
A Guide For Caravan Maintenance
To master the van lifestyle, you need a lot of money and patience. You must first purchase a brand-new or used van that you believe will meet your travel requirements. The next step is to learn how to live the life you want in your van, such as how to make safe and memorable trips.
Once you begin to travel with a caravan, it is hard to stop. This will lead to repairs and the replacement of some parts of the vehicle. Here is a short guide on how to keep caravans in a good condition at all times:
Inspect Both Interior And Exterior Parts
All caravan parts play a vital role in your travel lifestyle. The entire condition of the van relies on interior and exterior factors. Make sure each component is properly cared for to avoid corrosion and other damaging elements.
The van's interior is made up of several parts which are inclined to rust, moisture, cracks, and leaks. Such things can cause premature damage if not addressed right away.
The best way to prevent gradual wear is to lubricate the parts subject to corrosion. Additionally, use aluminum frames in making fly screens not to cause mold over time. Always check on the furniture in case they require repairs for better comfort during travel. Clean the seats regularly to prevent moisture that may cause damage in the long run.
The van's utilities, such as electricity and gas lines, should be noted. The experts must perform this to ensure safety.
The van's exterior, on the other hand, is much simpler to inspect for imperfections. Cracks and signs of corrosion can be found on the roof if you check them out. Taking action immediately is crucial to avoid causing discomfort during your trip. Double-check for any unwanted movement of the van's components, like the door frame, as well.
Does All The Lighting Work?
Appropriate van lighting is necessary for road safety. Thus, making sure that all the lights are not faded before going on a trip is important. These include the brake indicator and other sets of exterior lighting.
Lenses frequently fail to provide adequate illumination due to insect nests and erroneous wiring. Better spot elastic seals to stop water intrusion which might influence the exhibition of outside lighting. You must track down specialists to help you.
Double-Check Brakes/Tires For Safe Driving
Rust may also be a problem with the handbrake, which you should check periodically. Figure out how to change the brakes or request that experts help. Before the travel day, this section of the caravan needs to be checked to make room for any necessary repairs.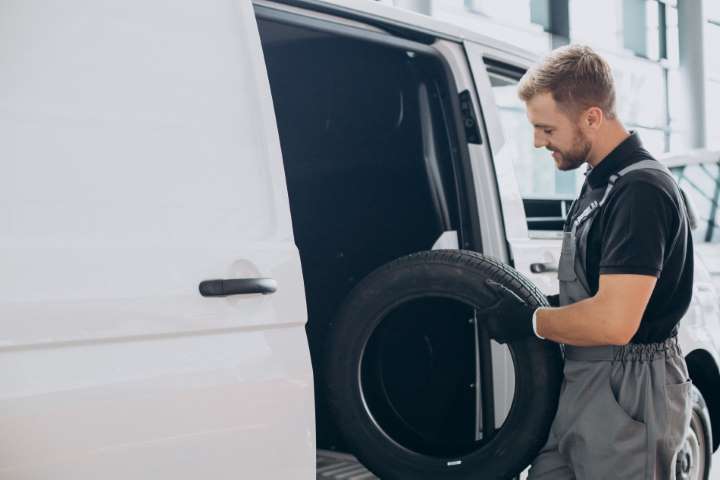 Besides, tires play a significant role, and any wheel issue is unacceptable for both short- and long-distance travel. Check the parts and make sure the tires are properly inflated. If some parts require lubrication while traveling, bring additional oil.
Lubricate Doors
Every passenger should have easy access to the caravan's doors. Lubricate their hinges and check for signs of wear that make it difficult to operate the door. This works for the other entrances as well as the main door.
Seal Cracks And Leaks
Windows frequently have cracks. Since this will cause leaks when the weather is bad, it is important to cover the cracks to prevent bigger damage. Use sealing materials of high quality to improve the window's performance. It will surely last for up to seven years.
Furthermore, damage to the water tank and hoses is caused by mildew growth. Check the parts to have an idea of how to stop rusting. This would benefit your long-term van life if fixed together with the other utilities mentioned earlier.
Build A Proper Storage
A caravan will last longer if it is stored in the right places. For long periods of van hauling, some owners construct a garage. Nevertheless, the market offers a variety of sizes of caravan covers to choose from ideal for those who frequently travel. This can assist with safeguarding your van against terrible components, similar as strong wind, vandalism, bird droppings, and dampness.
Final Thoughts
A caravan's maintenance needs can be easily identified. Having cracks and leaks, and its current performance may also indicate that it needs to be taken care of. When it comes to maintenance, owning a caravan for the first time can be challenging. It is therefore essential to have someone on hand to assist with any caravan issues for uninterrupted travel. Take note of the maintenance tips above for your van's life.