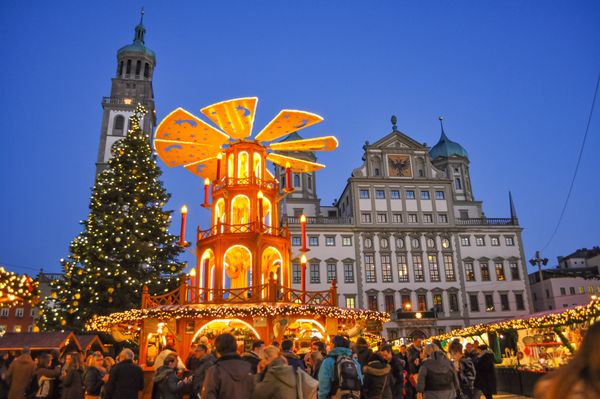 Mulled vintner's wine, twinkling holiday lights galore, spiced gingerbread, festive carols and historic carousels: German Christmas Markets are all this and them some. Anticipated and beloved by locals, experiencing a Weihnachtsmarkt in Deutschland, is on many a bucket list. 
But it's in the smaller towns with their charming market squares, where you'll easily become part of that true holiday magic. Stroll along beautifully decorated wooden stalls, Christmas trees and nativity scenes. Mingle with friendly locals as you experience one-of-a-kind open-air markets flanked by ancient churches and cathedrals, impressive town halls, architectural masterpieces, and even castles. 'Tis the season to eat, drink and be merry in Germany.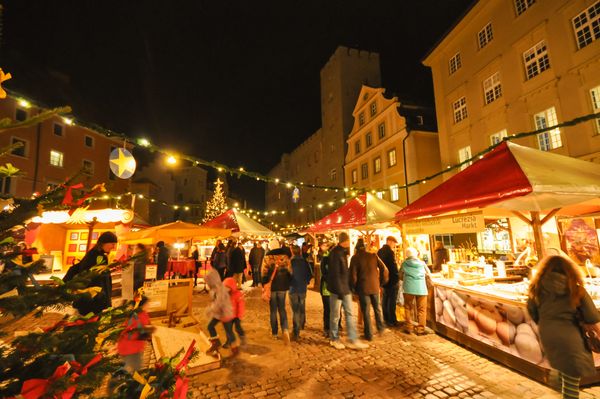 The historic heritage cities of Germany have been bringing joy to the world for centuries. As always, there's nothing like experiencing the real thing. And while the 17 Historic Highlights are indeed at least 700 years-old, there's always something new happening. For 2022, the long wait for the holiday season to start is over: The first festive open-air markets in our vibrant university towns have already opened their gates.
Beautifully decorated wooden stalls offer keepsakes unique to each destination: Ornaments in every possible shape, form and material, traditional and contemporary nativity scenes, but also hand-knit sweaters, hats or shawls, artisan jewelry, and, oh the foods: Bratwurst sizzling the grills, crispy fried potato pancakes ready to be topped with apple sauce or garlic sour cream. How about a bowl of ooey gooey Käsespätzle to warm your belly and hands at the same time?