The best way to discover the best landscapes and make traveling an adventure is by going on a caravan holiday. You can go wherever you want, whenever you want! Caravan holiday gives you the freedom of wandering around your dream location on your own, making it more fun and thrilling. If you are planning to go on your first caravanning trip, here are 6 things that you need to consider before you hop on your caravan to make your journey enjoyable: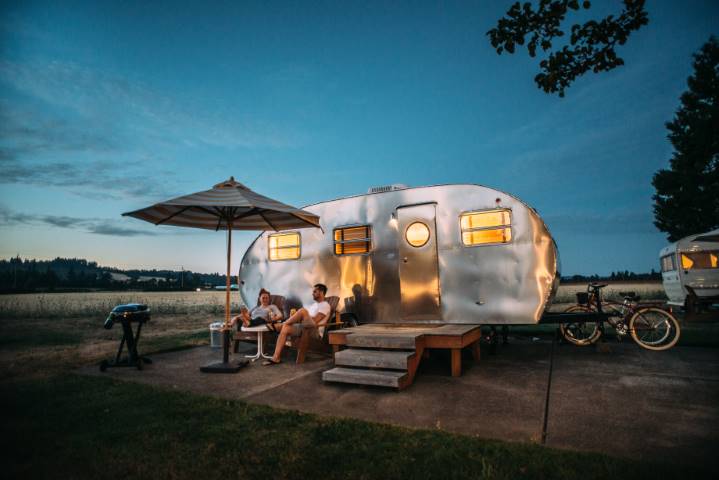 Have a Plan
Even if you just want to wander around in beautiful places, you need to have a route planned out. If this is your first time, get a bunch of guides and plan out how to reach your destination.
You can consider joining a caravan and motorhome club. Doing so will not only take all the hassle out of it but also make the whole journey affordable because of reduced fees at various attractions. While planning, make a checklist of your itinerary and ensure you have all the essentials before leaving.
Get Your Caravan
When you rent or buy your caravan, consider your requirements. Are you the only one going? Or are you going with a bunch of your friends or is it finally time for a family trip? If you're going solo, consider a 2 berth caravan, if there are more people with you, then a higher capacity will be a better option. Another thing to consider while choosing a caravan is the towing capacity of your vehicle, and looking into the Nissan Pathfinder towing capacity, which is approximately 5000 to 6000 lbs, it can easily tow your 6 berth caravan. So, if you're going with the family, the SUV also must be ready to tow a heavy caravan. Remember the added weight of your luggage, equipment, and accessories, when you are thinking of taking the family car for caravanning.
Prepare Your Caravan
First, get your caravan a number plate, because you don't want to be held by the police just because you forgot its number plate. You should also consider getting insurance for it. Many gadgets can help you in your journey. You can get a pair of caravan towing mirrors that extend and expand your view and let you see it while you drive. Fit them on your car a day in advance.
For safety purposes, you can get a nose weight to ensure that your caravan is not too heavy for your car. If you know the towing capacity of your car, you can easily keep a check with a nose weight.
For security, you can consider a hitch lock that will make it impossible for anyone to tow away your caravan without your permission. A wheel clamp is another option for security.
Practice
Driving a caravan can be as overwhelming as driving a car for the first time. However, if you got through that, you can go through this as well. You can practice locally. Just as it is with driving, reversing is an issue for beginners.
You need to remember that you need a little extra time for stopping, and accelerating will also take more time than usual. When you turn corners, you will need to do it more widely. The towing mirrors can help you a lot with driving. If you plan to get them, ensure that you practice with them.
Confined Spaces
Be prepared for confined spaces. If you are claustrophobic, you should consider a bigger caravan even if you are going alone. If you are going with family, remember sharing a very small space is not easy. Take appropriate breaks in the journey and ensure you give each other as much space as possible.
A Set-up Routine
You'll see when you set up your caravan for the first time, that it is a very tedious and time taking task. Practicing the setup is worthwhile because, by the time you reach your destination, you will be efficient. Although everyone has a different setup process, you can consider this: first, unhitch the caravan, put on its handbrake, and then clear away your vehicle. You should level it as well, lower the corner steadies and set up the water, gas, and electricity systems. Perform a safety check, beheading in the caravan, and checking your supplies, power, etc. You're all set!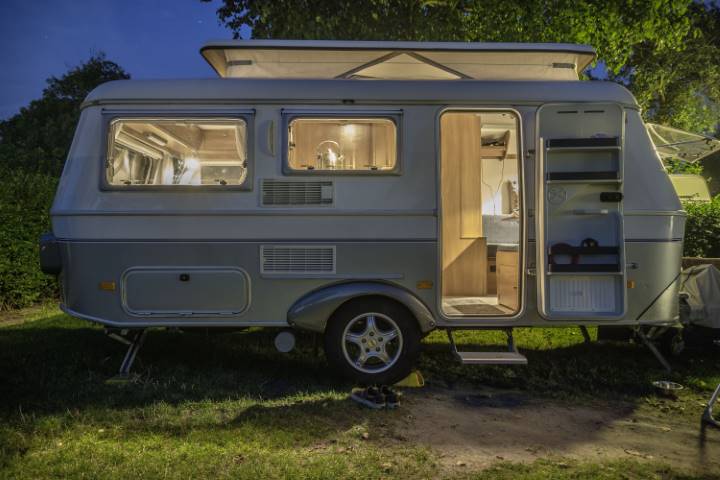 A caravan holiday is more adventure than just traveling as you reconnect with nature and enjoy the beautiful landscapes that the world has to offer. You will notice that the caravan community is very friendly and makes your holiday even more enjoyable. There is a lot to think about when you go on your first caravan holiday. So, consider the tips given here to make your holiday hassle-free.