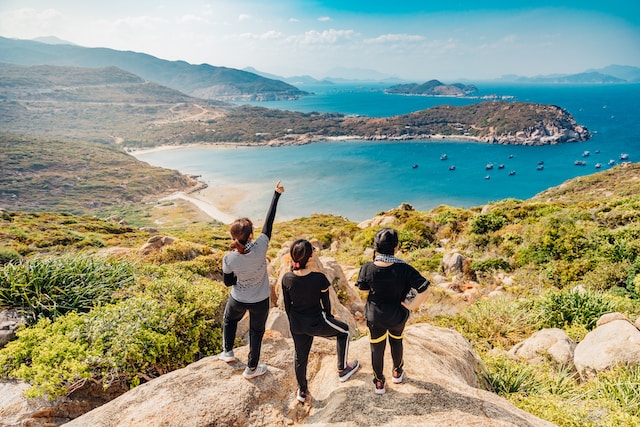 Are you getting ready to plan your next big adventure? Whether you're jetting off for a weekend getaway, or taking an extended vacation across the globe, it can be overwhelming trying to figure out how to best ensure everything goes smoothly. With the myriad of items that should be taken into consideration when planning any trip, where do you even begin? We have some fool-proof steps that will help guide your way toward making sure all areas are covered before packing up and exploring new places! Read on to learn more about 6 essential points that must not be overlooked if you want your journey ahead to go as planned.
Budget
We all dream of going on that perfect vacation, but the truth is, the cost of travel can be steep. That's why creating a budget is crucial in planning a trip. Take a step back and decide how much money you're willing to spend. Setting a budget can actually add to the excitement of planning because it narrows down your options and forces you to get resourceful. Whether it's a luxurious getaway or a budget-friendly adventure, you'll be able to make informed decisions and create a trip that's perfect for you. Additionally, seeking advice from Visa Traveler or similar services can help you secure the best deals. So, grab a pen and paper, crunch some numbers, and be ready to make your dream vacation a reality.
Accommodation
Accommodation can make or break a trip. A good night's sleep is vital for exploring a new destination and making the most out of your adventure. So, what kind of accommodation suits you? Are you looking for the charm of a boutique hotel? Or would you prefer the convenience of a self-catering apartment? Maybe you're seeking the communal experience of a hostel. No matter your preference, it's crucial to find the best deals to make the most of your budget. With a little research, it's possible to save some cash without compromising on comfort.
Mode of Transportation
When planning a trip, one of the key decisions you have to make is deciding on the mode of transportation to use for your journey. There are several options available, from driving yourself to taking a train, a bus, or a plane. The best mode of transportation for you depends on several factors, including the distance you need to cover, your budget, the purpose of your trip, and your personal preferences. For example, if you're traveling a short distance and want to save money, taking a bus might be your best bet. If you're traveling long distances and want to get to your destination quickly, taking a plane might be the most appropriate choice. Ultimately, finding the right mode of transportation requires careful consideration of your needs and expectations.
Activities
As you plan your trip to your desired destination, it's important to consider what activities you'll participate in while there. Whether it's sightseeing, outdoor adventures, or cultural experiences, the options can be endless. Take some time to research the activities available and decide which ones interest you the most. Additionally, make sure to plan accordingly by estimating how long each activity will take and factoring in any transportation time. As you finalize your itinerary, remember that balancing your time between enjoyable activities and downtime is key to having a memorable and relaxing vacation.
Food
As you travel to a new city, it can be tough to find a spot where you can enjoy healthy and delightful meals. Luckily, there are several local restaurants, cafes, and other eateries where you can relish your taste buds with scrumptious and nutritious food while on vacation. Whether you are craving a vegan salad or a gluten-free pizza, these places have something for everyone. Take a stroll around and explore the culinary vibes of the town or ask for a recommendation from the locals; they will love to suggest you their favorite joint. With the local food scene being an integral part of any trip, make sure to check out one of these healthy eating places and indulge in a delectable feast that will leave you feeling satisfied and energized.
Insurance
Insurance is often an overlooked aspect of trip planning, but it can be a saving grace in unexpected situations. Before embarking on your journey, take some time to research insurance policies that cover health, travel, and activity costs. These policies can help cover medical expenses, flight cancellations, and even lost or stolen equipment. By investing in the right insurance policy, you can have peace of mind knowing that you're prepared for any unforeseen circumstances that may arise during your trip. Don't leave your well-being and travel expenses to chance, be proactive and protect yourself with insurance.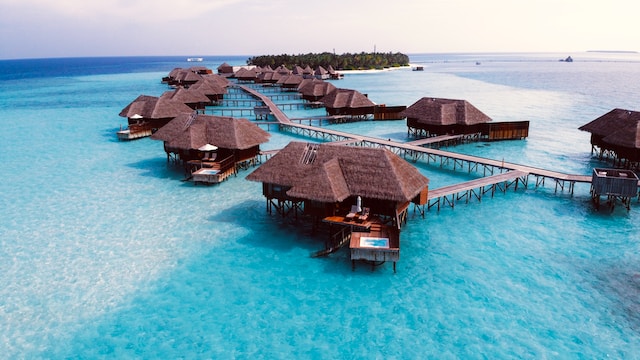 Congratulations, you've successfully planned your next trip! Remember to stay flexible and adjust plans if something unexpected pops up. Your careful consideration of the six key components reviewed here ensures a variety of activities with happy memories and maybe even a few stories to take home. At its core, this is what planning a trip is all about—enjoying every moment and exploring new sights, sounds, tastes, and experiences. Wherever you go, always make it an enjoyable journey that you won't soon forget.