The thought of traveling to an exciting destination is fun. However, passing through the airport can come with some hectic and tedious experiences.
Regardless of whether this is your first-ever flight or you are a seasoned traveler, this article helps you navigate commercial air travel better. At the end of the day, it's more fun when you become more efficient and a better traveler.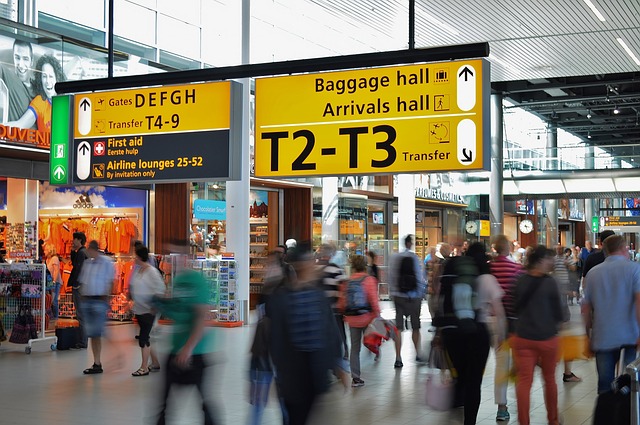 Traveling With Ease: Top Airport Tips for You
Would you like to travel through the airport with ease? Below are six effective tips for you.
· Have hotel toiletries in carry-on
Whenever you book a hotel, opt for more travel-sized toiletries. This means that when you travel with your carry-on luggage, you can have enough TSA-approved toiletries to take along.
· Check-in in advance
It's good to always check-in for your flights in advance. Do this online about twenty-four hours in advance. With this, you won't wait in line when you arrive at the airport. Also, it's a cool method for grabbing a nice seat, especially if you were not assigned one while booking the ticket.
· Fly early in the morning
Go for a red-eye flight if possible. This is a good deal if you don't like crowds. A red-eye flight is cool if you are flexible with your schedule and a late departure is no big deal for you. Take off for this option is often at night, between 9 pm and 7 am. It is typically less packed than other schedules.
Early flight schedules always have fewer people, as a lot of people hate to be at the airport as early as 5 am.
This is not the only advantage of booking night flights. It tends to be cheaper as well. Again, consider the incredible night views you will enjoy and even be able to post on social media. You are a cool traveler. Aren't you?
· Go with your socks
Wearing socks makes your flight more comfortable. Even while passing through security, some airports permit travelers to take off their shoes.
However, you won't want to stand barefoot because the floor might be dirty. Wear your socks. During the flight, it's also a good way to keep your feet warm and comfortable.
· Download offline map
Make sure you do this before leaving. Those screenshots you took earlier about your destinations are essential. You can now download and have access to registered maps while offline. Thanks to Google Maps. You may need them when WiFi isn't available when you land.
Different apps make it simple. Maps.me is efficient. You only need to download the map of your destination(s). They work well offline and are very detailed. Some of these apps also help you add pins. These help you to remember a location you once toured or have the desire to visit.
· A photo of your checked luggage is vital
Taking a picture of your checked luggage is important. Should your luggage get lost, the photo of it (together with its receipt) will make it easier to find. This simple tip is essential.
Conclusion
Navigating through the airport when traveling to a new location doesn't need to be stressful. Plan and have a safe, comfortable, and memorable trip. Finally, book a taxi to Brussels airport before your flight day.