The world is a big place, with plenty of places yet unexplored by humans. However, the number of people who have traveled internationally has grown exponentially over the past 20 years, and this article will provide six suggestions for different types of vacations that can be planned at any time during the year.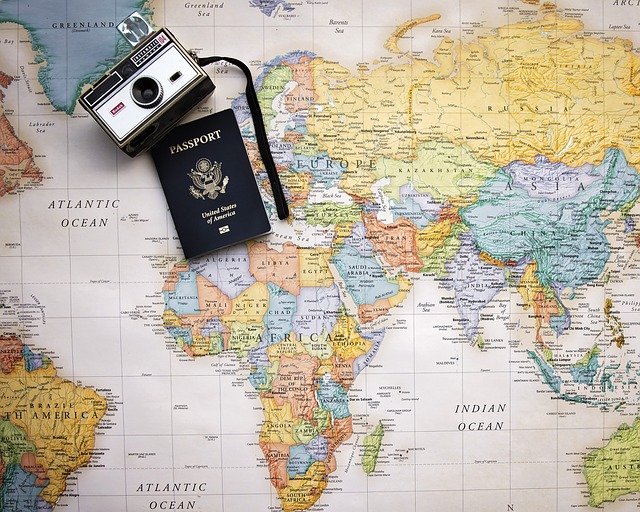 Nature lodges
Traveling to nature lodges can be a great way to experience the best of the outdoors. For many people who are drawn to nature, this is better than any resort or hotel. A nature lodge gives you access to natural beauty without the stress of adventuring on your own.
There are many different types of lodges that cater to different interests. If you're looking for some relaxation time in an outdoor setting, new activity experiences, or family-oriented trips, then there might be a lodge that's perfect for you. One thing that is definitely worth checking out is lodges with hot tubs in Scotland. These kinds of lodges are great for unwinding in after a long day of adventuring or sightseeing.
In case you were wondering, a nature lodge will generally have all the amenities of a regular hotel. Some lodges may even include an outdoor pool as well as other exclusive features. Be sure to do your research on each individual one, so you know what you'll be getting into.
Agriturismos
Italian farms are a very popular destination for those who want to be immersed in nature and experience a new culture. An agriturismo is basically a farm that has been converted into a bed and breakfast where you can stay and enjoy the surrounding area.
One of the best things about staying at an Italian farm is all the opportunities for outdoor, family-friendly activities. Whether it's hiking through the countryside, horseback riding over the hills, or wine tasting in one of the many vineyards, you can really get a taste of the Italian countryside from your Italian farm experience.
In addition to the many different activities available, you will also be treated to local and authentic Italian food and wine throughout your stay. If you really want a once-in-a-lifetime experience, an agriturismo could definitely do the trick!
Resorts
Another type of vacation that will definitely give you a new experience is visiting resorts. If you want to get away from your everyday life, but don't feel like leaving the comforts of home behind, then why not try a resort?
Resorts are great for families since they provide fun activities, restaurants with delicious food (including kid-friendly options), and child care services. You can also enjoy swimming in a resort's pool and relaxing at the spa.
There are many different kinds of resorts that cater to certain interests and needs. Some common types of resorts include family-friendly, couples-only, action-packed adventure vacations, wellness retreats, etc. If you know exactly what you want from your vacation, then you should have no trouble finding the perfect resort!
Adventure tours
If you love to explore new places, try new things, and be active, then adventure tours are perfect for you. Adventure tours allow you to travel to distant locations while still being able to participate in a number of adventure activities. It's basically like visiting an exotic land without having to go through all the hassle of learning a new language and experiencing a different culture.
You can choose from many different adventure tours depending on what you like to do and how much time you have. Some popular types of tours include hiking, biking, kayaking, camping, surfing, skiing/snowboarding, etc. There's really something for everyone.
The best part is that the adventure doesn't have to end when your tour does. You can always go off exploring on your own, or even return later with friends and family!
Volunteer trips
If you're looking for something new to do on your next vacation, you might want to consider doing some volunteer work. There are many volunteer trips that will give you a chance to contribute to your community while having fun at the same time.
There are many different types of volunteer trips out there, so it's important that you do your research before jumping into one. For example, some volunteer work may be outdoors while others may require more indoor work. Volunteering can also be a great way to learn about new cultures and meet interesting people, so it's definitely worth checking out if you're looking for something exciting.
To make sure you get the most out of your volunteer trip, it's best to choose one that is well-organized. Look for a trip that is going to give you a chance to meet new people and contribute in meaningful ways.
Multi-generational vacations
Family trips can be fun, but what happens when there are various generations in your family? This kind of situation may require a little more creativity on your part because you'll have an entire spectrum of ages to consider. On the other hand, this can also be a great opportunity to plan the perfect family vacation.
The good news is that there are many places out there to go with multi-generational families. For example, you may want to try your luck in Las Vegas or check out the best resorts in Mexico for some family fun. You can also take a look at historical sites, such as the Big Island of Hawaii.
There are many ways you can go about planning a multi-generational getaway, so all you have to do is be creative and remember that everyone has different interests. Instead of going somewhere overcrowded, consider a smaller destination that will allow everyone in your family to relax and enjoy themselves.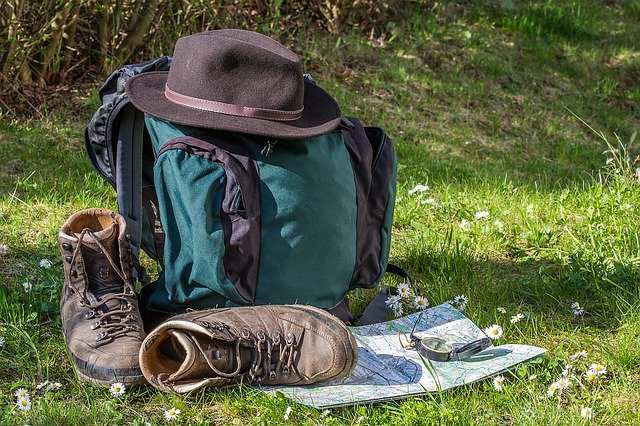 The beauty of a vacation is that it provides an opportunity to escape from the day-to-day and indulge in something new. But with so many options out there, you might be wondering which type of travel experience will be the best. The answer to that can be only given by you, as it will depend on what you're looking for and your own personal preferences. Then again, who said that there was only one answer to the question of "what's the best type of vacation?" There are plenty out there, and we've compiled a list of six different types of travel experience, hoping to help you in your search! Good luck!