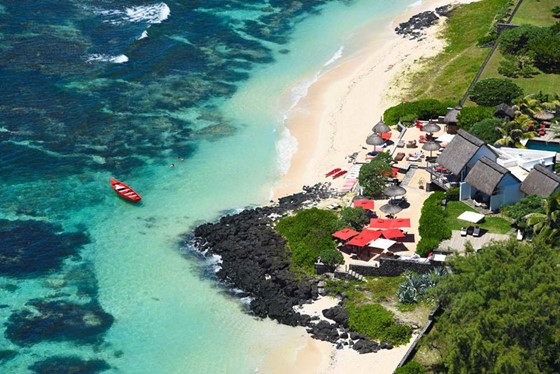 "I can't wait for the first of October!" Mervin Appadu is not the only one. The newly appointed General Manager of boutique resort hotel La Maison d'Été and his loyal staff are eager to welcome guests back to their contemporary hotel on stilts – set within the enclave of pristine beaches, cobalt blue waters and lush tropical vegetation on the sought-after east coast of Mauritius.
The hotel, now part of the NEWMARK Hotels, Reserves, Lodges and Residences portfolio, was only able to trade under the new ownership for a month before the global lockdown.
Well-established as a local getaway, accommodating up to 45 guests in 16 rooms, La Maison d'Été is known for its exclusive location, intimate design, magnetic appeal, gastronomy and warm, friendly staff. What's so special about this part of the island? "It's still natural. The atmosphere is different, compared to the North. And do you know why? Because of our people and the authentic ambience of the region," says Mervin who prefers to be addressed by his first name with his guests.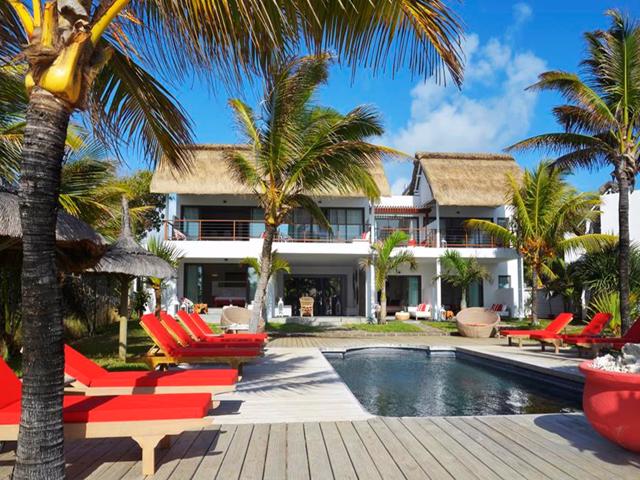 Neil Markovitz, CEO of NEWMARK, fell in love with the upmarket beach-house potential of La Maison d'Été when he first visited the property and is also looking forward to rolling out the Group's vision of an unpretentious, outdoorsy, chill-out holiday. "Mauritian authenticity. That's our ethos. And the personalities that make up the hotel's team are absolutely vital," says Markovitz.
Like several NEWMARK properties, this one feeds your soul – literally and figuratively. "Our restaurant is superb. It's not a typical hotel restaurant, and it doesn't have walls, so there is great ventilation which caters to our obsession with fresh air since the pandemic," he says.
Mervin also rates the restaurant, which is a firm favourite among locals. "The menu is truly authentic Mauritian cuisine. There's a good selection with something delicious for all tastes. For example, there's the caught-daily line fish that our guests enjoy as well as the barbeque and the à la carte, featuring authentic local curries and Creole specialties."
A real gem of a hotel:
Mervin has been in hospitality for almost three decades, working in the Seychelles, the Maldives and Mauritius. The onset of the Covid-19 pandemic heralded his return to his Mauritius home where he decided to remain. "My place is here. I want to be on my island to assist the hospitality sector with its recovery," he says.
With strengths in guest experiences, product innovation, service excellence, revenue creation and staff development, Mervin is perfectly placed to lead La Maison d'Été as the island increasingly opens to international tourism. "More and more airlines are resuming flights to Mauritius. Air Mauritius will be operating two flights a week from Johannesburg from 1 October and the latest figures show that hotels already have a 60% and growing booking rate for that month. It is indeed an exciting time," says Mervin.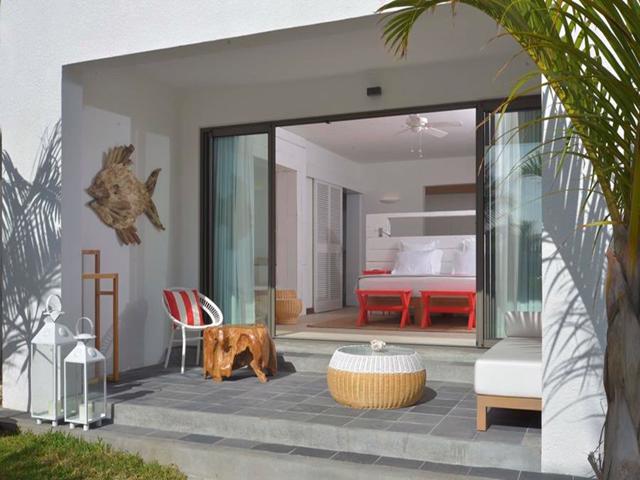 For guests who enjoy a quiet, comfortable yet beach chic environment this is the place to be. Once unpacked, a typically pristine stretch of white sandy beach beckons – a rare privilege for a beachfront hotel in this part of the world. "The best activity for guests, since we are right on the beach, is absolutely nothing! Just sip a refreshing cocktail, sit and watch the waves come in, listen to the birds singing, have a good massage… and that's it!" says Mervin.
The two spa cabins are situated near the beach, so guests receive the benefit of relaxing to the ambient seascape sounds.
For more energetic guests who want a refreshing swim, the azure waters of the Indian Ocean are cooler in the early morning. Water sports, catamaran cruises and the like can be arranged on request. Light entertainment is provided twice a week.
When guests have had enough time cocooning, La Maison d'Été is the ideal base from which to explore Mauritius. It is a mere 35 minutes' drive to the capital Port Louis to visit the famous fresh fruit and vegetable market, China Town, the seaside village of Grand Baie in the North and the renowned Pamplemousses Botanical Gardens.