Going on a vacation is what individuals look forward to the most. It is the time of the year where they get a break from school or work and have some quality time with friends, workmates, and family. There are various ways on how individuals spend their vacation. Others prefer having some alone time to spend time pampering themselves. Some prefer staying at home and reading their favorite book, sleeping, or just relaxing. Others, however, love to travel. It is one of the most favored ways of how individuals spend their vacation. Most people visit their hometown or go abroad, the latter being the most prominent among individuals. Wherein they love to visit places they've never been to.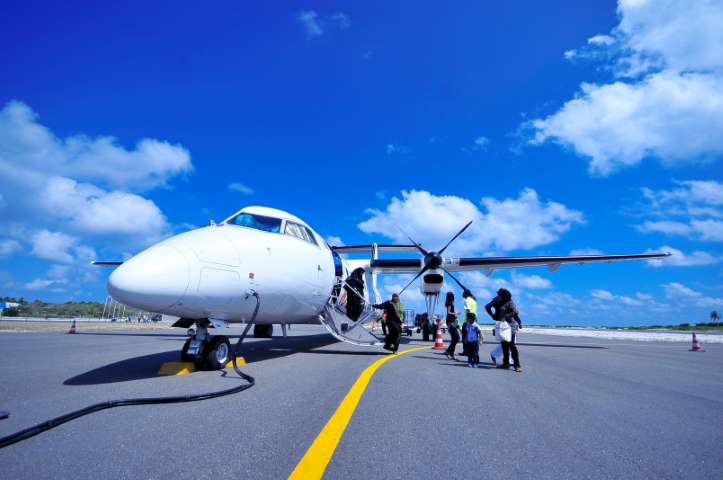 The best way to do this is by traveling by a private jet. A lot of individuals who travel a lot during a vacation or business meeting use private jets. If you want to do the same, here are six ways to experience flying in a private jet.
Jet Cards
When you travel a lot, going into the hassle of scheduling your flight is tiring. You need to contact a broker or do it yourself. Wherein you also cannot choose your schedule. Not being able to choose a schedule you like is disappointing. To stop experiencing this, you can avail of a jet card that will enable you to travel by any type of private jet at an agreed rate per hour. Through this, you can schedule a flight at any time of the day. Wherein you do not need to contact a broker to look for an available flight for you. Having a jet card will save your time and effort in scheduling a flight.
Fractional Ownership
If you travel more than 50 hours in a year and want to buy a private jet to experience flying in private, but do not want to deal with all the maintenance, you can choose fractional ownership. Many individuals who travel more than 50 hours in a year often buy a part of the jet. Wherein they will own a part of the jet, and their co-owner will deal with all the maintenance it needs. It is beneficial for them because they can choose their jet and travel with it anytime they want.
Outright Ownership
A lot of individuals who travel a lot often want to relax during their flight. That is why they consider flying in a private jet to be on their own without any distractions and preparations. To experience flying in a private jet, they choose to buy their plane. Buying a plane is ideal for them because they travel for hundreds of hours in a year. Traveling a lot is tiring. That is why they choose to look for ways to have a relaxing and calming flight. When they have their plane, they have full control of the schedule of their flight. They can also customize the plane in their liking. Furthermore, they can choose their crew. However, when buying a plane, they should ask for help from an experienced advisor to ensure that they are making the right choice.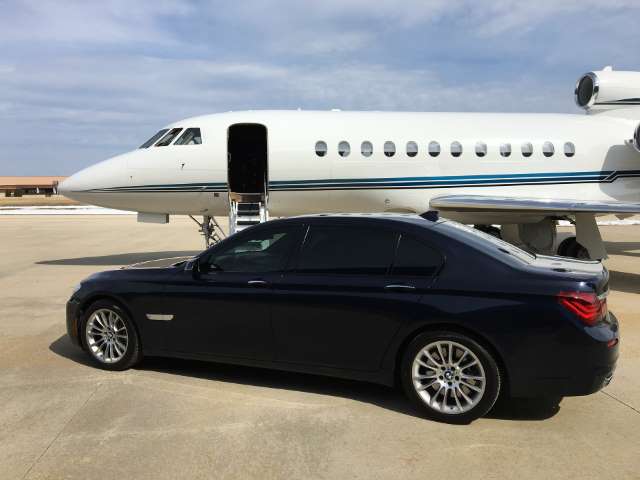 IMAGE SOURCE: https://pixabay.com/photos/luxury-jet-airplane-aircraft-1961577/
Find a Private Charter
The first thing that an individual should do when planning to go on vacation through a private jet is to contact a company that provides private jet services. They can charter a private jet flight with Stratos, wherein they will help them look for the most suitable jet that can accommodate their needs. The needs of a customer include choosing the right jet that is suitable for the place where they will go and the number of passengers who will be on the plane. Wherein they can have a super mid-size or a light jet. 
Look Into the Safety of the Jet
The safety of traveling on air is a priority. Therefore, when buying or chartering a jet, it is essential to look at its safety rating. It will help an individual weigh their jet options. Wherein most individuals will choose a jet that has a higher rating. It gives them a feeling of contentment and satisfaction. After securing the safety of the plane, they can also look into the ability of the crew and pilot. They can provide them with proof of credibility. When they are now sure of the jet's safety, they can confidently experience flying on a private jet.
Book and Pay
If an individual wants to experience flying in a private jet. The first step they will do is to research for a company that has private jet services. Look at the preparations and options, and after looking at all the necessary preparations and options, an individual can now make a choice. Wherein they can compare the expenses they will have. They see to it that it is in their budget. After this, they can now book and pay their flight. There are many available platforms of how they can do this. They can visit the website of the plane operator and look at booking and paying options. With technology today, everything is usually available online.
There are many ways of experiencing flying in a jet. There are a lot of options that an individual can choose from. The mentioned ways show that anyone can experience flying in a private jet. There are many available options such as chartering or buying a jet. Given these ways, anyone can ride a private jet. If they are worried about their expenses, private jet services include choosing the right jet for you. They make sure that they can accommodate all types of customers. 
Furthermore, the following also shows that flying in a private jet is more convenient and comfortable. It enables anyone to relax and enjoy the flight. It is because they are either alone with the people they want to be with. Being able to fly conveniently and comfortably has positive effects on an individual physically and emotionally. Wherein they can have enough rest before they deal with what they need to do. It also gives a feeling of security. And they no longer need to go through all the hassle of lining in the airport, going in tight security, and scheduling their flight.