From rolling Kackar mountains to long, sandy Mediterranean beaches, Turkey is a vast country filled with stunning landscapes worth visiting. Whilst some destinations are remote and beautiful, others are some of the top visited attractions in the world. There are hundreds of places in Turkey that deserve a mention, but the experts at Property Turkey have narrowed it down to the top 7
Pamukkale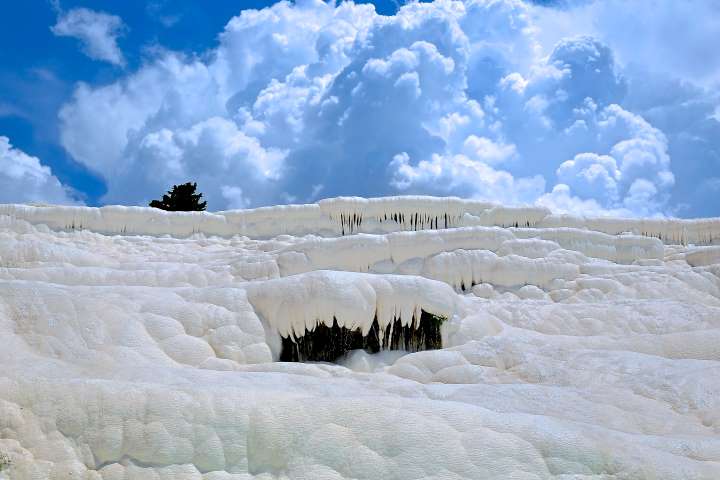 Based in Denizili Province, Pamukkale is one of world's most magnificent natural wonders. The calcium solidified water has formed terraced pools that fall down the hillside, creating shimmering cotton-like limestone. You can swim in these large and small natural spa water pools, whilst getting a gorgeous landscape view of the surrounding countryside. Alongside allowing tourists to bathe in designated areas, there are plenty of well-preserved Roman ruins to take a look at during your visit.
Cappadocia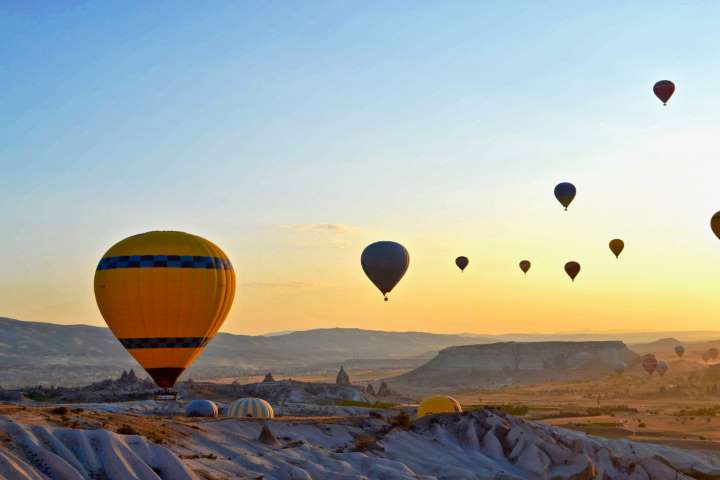 In the central Anatolian region of Turkey, Cappadocia is a unique lunar-like landscape of fairy chimneys formed by thousands of years of wind erosions. It is so much more than just a place, but a region that takes up to 4 days to explore completely. In the past, residents used to carve churches and local homes in the tufa rock, which still can be seen today. During the summer it is recommended to take a hot air balloon trip to see the vast landscape, alongside the green fields and abundance of flowers that fills the area.
Kursunlu falls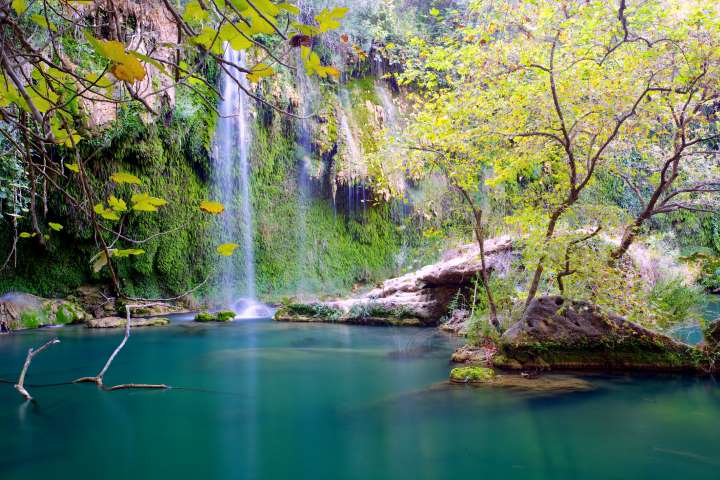 Whilst being an incredible waterfall experience, Kurşunlu Falls is also a wildlife experience. During your visit you can see endemic plants, swim surrounded by cool pine forest and animal wildlife of birds, turtles, lizards and more. This is a lesser known attraction located in the heart of Kurşunlu Waterfall Nature Park but it is a beautiful, unique atmosphere scented with blackberries, wild roses and other plants.
Oludeniz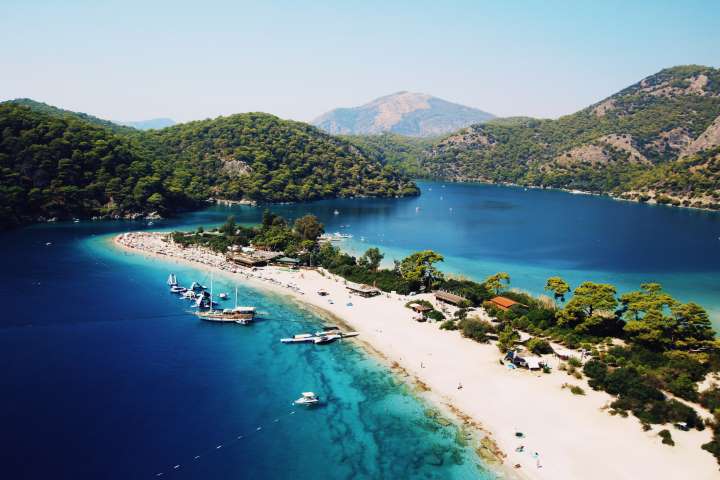 Oludeniz is a small neighborhood and beach resort in the Fethiye region. This popular coastal resort is a national nature reserve, meaning there is no building or construction allowed under the protection of the government. As you descend the hill from Hisaronu and Ovacik, you will begin to see the beauty of the Blue Lagoon- one of Turkey's most photographed sites. Paragliding is popular and recommended to take in the stunning scenery in the best way possible.
Mount Ararat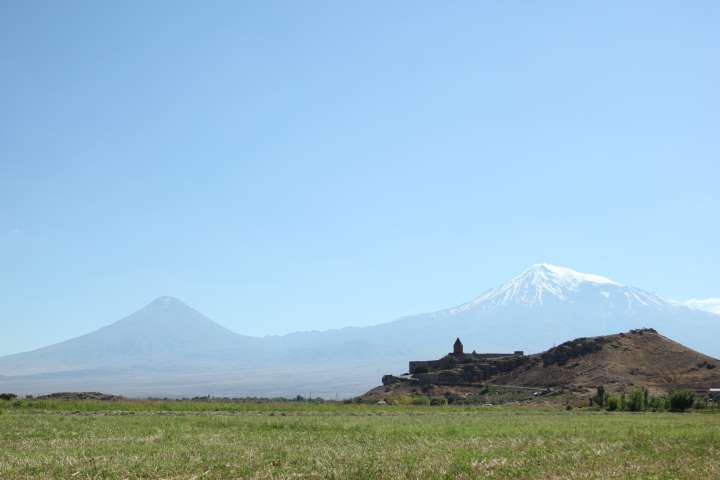 Famed for its iconic two peaks, Mount Ararat is the mountain that is legendarily described in the Bible where Noah landed his Ark. This snow-capped, dormant compound volcano is located in the extreme east of Turkey, so should only be climbed by the most experienced hikers. With a height of 5137m (17,000ft), a hike up this mountain can take up to 8 days.
Patara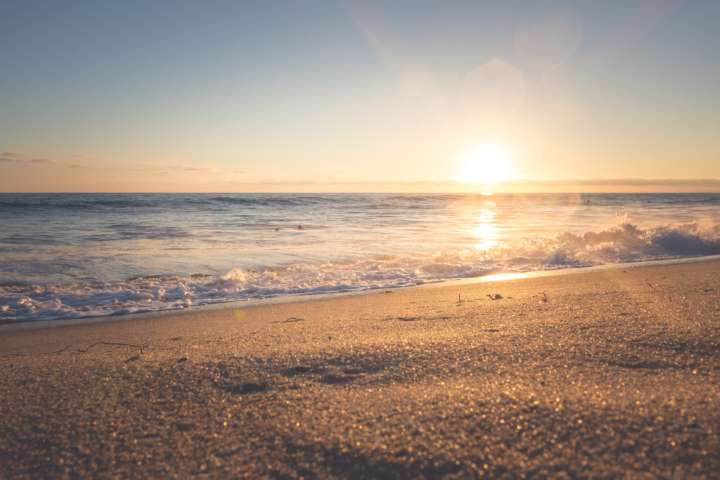 Nobody liked a crowded, noisy beach which is why Patara has become a rustic favourite for many travellers. At 12 miles long, this is Turkey's longest sandy beach surrounded by ancient ruins amongst the landscape. Unlike other beaches around the Mediterranean, developments are not allowed due to the ancient city that surrounds it. This means that the beach is a calm, unspoilt paradise perfect for quiet bird watching and to see protected species such the resident Loggerhead turtles.
Mardin Old Town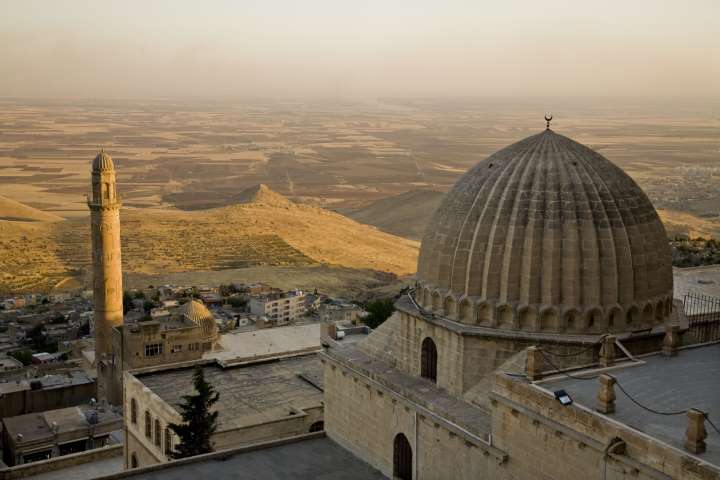 Whilst new Mardin is a thriving city, there is something spectacular about the old town of Mardin. This jewel of southeast Turkey is based over the Mesopotamian plains, giving tourists a jaw-dropping view of the Tigris river, as well as the surrounding ancient architecture. Locals are keen to keep their cultural heritage alive, so a simple stroll down the streets of Mardin Old Town is a historical experience to be treasured.