The weekend before March Break will be one of the busiest days at airports around the world as families take off for their winter escape.
If your family is planning on a March Break winter getaway, the #VacationBetter experts at Sunwing have a few tips to help you avoid unnecessary airport stress to start your vacation off on the right foot.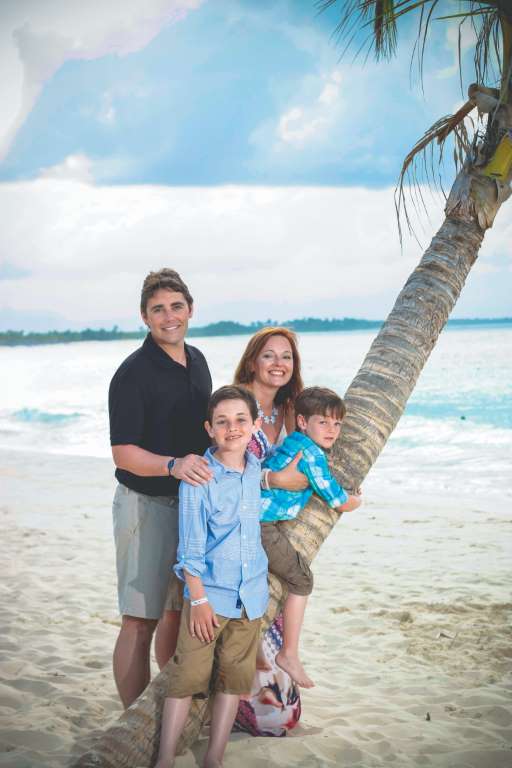 Veteran travel expert and mother of two Rachel Goldrick, has some valuable dos and don'ts for surviving March Break travel before heading to the airport this year and once you land in destination.
DO:
Give yourself extra time to get through the airport – at least 30 minutes more than normal
Schedule transportation to the airport ahead of time, or if driving, book parking online
Checking in online can save you time at the airport and help to ensure you're seated together on the plane. Or you can pre-purchase seat selection for additional peace of mind
Check-in on your flight status with e-notifications to avoid unnecessary airport wait times
Bring extra chargers to avoid a device disaster and NEW toys/games to keep little travellers occupied
Encourage older children to pack their carry on bag of things that they may need
Always download movies and games for your children before you leave the house
Triple check you don't have any liquids over 100ml in your carry on to avoid any hold-ups and unpacking at security checkpoints. Pack any smaller liquids in clear plastic bags before you get there to save time.
If you no longer use a stroller with your child but they still fit in it, consider taking it when you are vacationing. It can make navigating the airport easier – fewer miles for little feet to walk – and it can also provide a place to nap when you are away
If you're travelling with a baby or toddler consider packing a spare change of clothes for them and maybe one for you just in case there are any accidents on the plane (nothing worse than arriving in a tropical location smelling of regurgitated baby food!)
Avoid cumbersome and bulky coats by wearing lightweight, warm pieces you can layer – these are easily packable and can double as a blanket or pillow once airborne
Ask your tour operator/travel agent about pre-booking child-friendly amenities for your room such as a crib or cot in case kids need an immediate nap after their travels
Always pack your swimsuits in your hand luggage – that way, if you arrive early at a resort before check-in, you and the kids can dive straight into enjoying the facilities and make the most of your time away
If your child has a favourite blanket it's worth considering taking this along to ensure bedtime in a new environment in trouble-free
It's also worth talking to your children about where they are headed and what to expect to make the journey less stressful
Try to adopt a more relaxed attitude around routine, bedtimes etc. when you are away. Inevitably mealtimes will be later etc.
You can pre-book many experiences before you even arrive, so you've less to do when you get there (i.e. if you pre-book your Sunwing Experiences excursions you'll save money as you benefit from cheaper prices in advance)