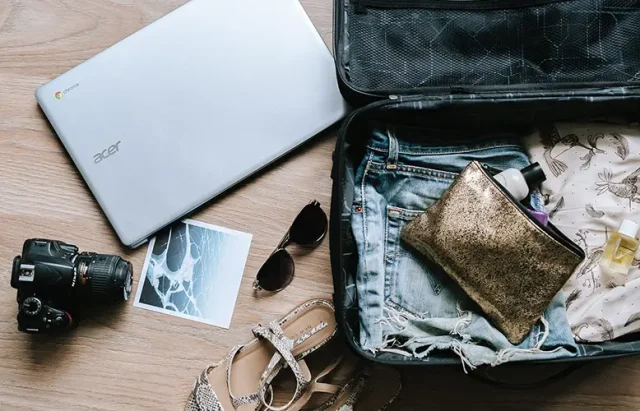 Flying is one of the best ways to see the world and visit faraway destinations. However, flying can be expensive depending on your location and destination. It is possible to save money flying, but that entails some planning and knowing how to find the best deals. Here are some hacks to help you save money the next time you fly.
Book on the Weekends and Fly on the Weekdays
Many travel booking platforms say that booking a flight on the weekend is cheaper than booking on a weekday. Expedia, for example, says that booking a flight from America to Asia is about 30% cheaper if you book on a Sunday compared to Friday, which is generally considered the day with the most expensive flights in the world. Other platforms report that booking on a Monday or Tuesday could lead to flights that are up to 15% cheaper.
Fly On New Routes
Airlines experiment with new routes all the time. When they do this, they usually run promotions to get people to travel on it and to gauge how many people are interested in it. In some cases, the new routes will include stopovers at destinations you are interested in traveling to.
Book Early
The price of flights typically depends on when you book. They get increasingly expensive the closer the flight date is. Booking three to six months in advance allows you to shop around for cheaper flights. As the flight date nears, the demand for tickets increases as more people book, leading to an increase in flight costs.
If you are unsure about booking so early in advance, you can set price alerts. Airlines and booking platforms provide this option to alert travelers when the price gets to a specific level. When setting one, ensure the alert price matches your budget.
Combine Flights
Combining flights can be inconvenient, especially if traveling with children, but it can save you hundreds of dollars if you know where to look. For example, if you want to fly from Atlanta to Dubai, you can book a flight from Atlanta to London and another from London to Dubai. The combined cost of the two flights can be much cheaper if you choose the right airlines. Remember to only do this if you have enough time because you might have to wait at the airport or hotel before you can catch the next flight.
Find Deals Online
Numerous platforms find cheap flights for travelers and compile them to make it easier to find the best deals. You can use these platforms to save hundreds of dollars if you are traveling from a large airport like in Atlanta to numerous major destinations around the world.
Some also send you alerts on cheap flights up to a year in advance, which can be especially beneficial for those international travelers.
Use Your Points When Booking a Flight
Using your points and miles helps you save on out-of-pocket travel expenses. You can also use them to upgrade your seat to first class for a better experience. You will be thankful for a bigger and more comfortable seat on a multi-hour flight.
Use a Cash Back Credit Card
You can use these cards to subsidize the cost of your ticket, leading to a cheaper flight. You can find cards with cashback options of up to 5% of your total flight. While this may not look like much, it helps if you travel often.
If you plan on traveling for a holiday, or you travel regularly, you should find ways to keep the cost as low as possible. Fortunately, there are many ways to do so, some requiring a lot of planning and some inconveniencing you a little for significant huge savings.