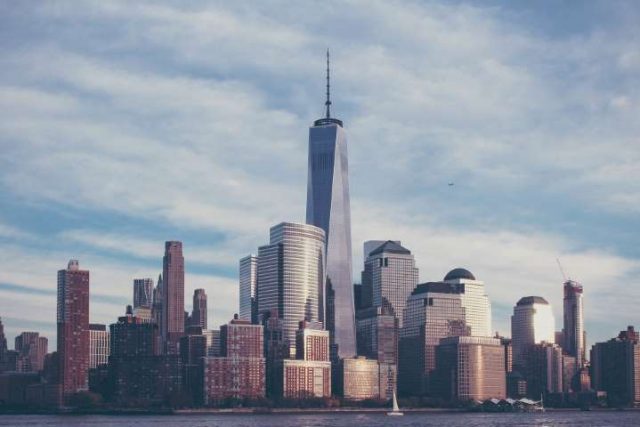 Sometimes, a short break from the hustle and bustle of daily life can have a good effect on both our physical and mental well-being. Getting away from all the stresses of life and enjoying somewhere different for a few days is often all you need to recharge your batteries. City breaks are a great way to do this, and here are just seven suggestions for some of the brilliant cities that are worth a visit.
New York City
New York City is the most heavily populated city in the US with well over eight million residents. Tourism is a big part of the local economy in NYC. Times Square, Broadway productions, the Statue of Liberty, Central Park, Fifth Avenue, and the Empire State Building are just a few of the things that attract many millions of tourists every year.
Holiday accommodation is plentiful in NYC and if you look at 7boutiquehotels.com you will find quality rooms at reasonable prices. With honeymoon retreats, spa retreats, and get away from it all hotels as just a sample of what they offer, everyone is catered for.
Paris
Paris is famous for the Eiffel Tower, the Louvre and Notre Dame, but there are many more things to do in this wonderful city. Paris also has a name for fashion but if your budget will not run to the likes of Louis Vuitton or one of the other large fashion houses, there are plenty of other clothes shops and markets that sell clothing at much lower prices.
Paris has many cafes and bistros for you to try the delights of French cuisine, which is a must for anyone visiting the country. If you should get bored, which is very unlikely, you are just an hour's ride from Disneyland Paris.
London
London is a cosmopolitan city steeped in history. There are centuries-old buildings and traditions that would take months to see them all. A boat trip down the River Thames will let you see some of them from the outside, but there is nothing quite like going into the Tower of London to see the Crown Jewels. But London has more than history to offer.
Theatreland, as it is affectionately known, has top shows on all the time. With several theatres in a small area, it is simple to move from one to another to find a show you want to watch. There are cinemas, bars, top-class restaurants or street cafes. The food served in the city is as varied as its population. It is estimated that more than 300 languages are spoken in London, and some say that just as many different foods are served too.
Rome
Rome is a bit like traveling into the past, almost like an open-air museum. The mix of haunting ruins and vibrant street life make it a place for a city break that you will never forget. There are some things tourists to Rome should not miss. The Colosseum, the Pantheon, St Peters Basilica, and the Roman forum are among these very special places. You could spend the whole of your break sightseeing and not see everything, so put some time to one side to wander around the some of the streets off the beaten track and you may just be surprised by what a beautiful and endearing city Rome is.
Berlin
Berlin might not be the first place you think of for a city break, but as the largest city in Germany, it has a lot to offer. Nearly 30 million tourists visit Berlin every year as it has become the third most visited city destination in Europe. The Berlin Wall is a must for any visitors, but there is also the East Side Gallery, Berlin Expo Center, Botanical Gardens, and many other places of interest and things to do.
Research has shown that the largest groups of visitors to Berlin are from the USA and the UK.
San Francisco
San Francisco is the commercial, financial and cultural center of Northern Carolina and there is no end of things to do in the city. There are hop-on, hop-off bus tours that get you around quite cheaply, as well as Golden Gate tours, the Walt Disney Family Museum, the San Francisco Museum of Modern Art, and Foodie Adventures. This involves a tour around the Mission district and hearing the history behind the eateries, as well as trying the cuisine.
San Francisco has a little bit of everything from shopping to eating, from gaming to theaters and much, much more.
Amsterdam
Amsterdam is the capital of the Netherlands and is situated in North Holland. It is a bikers paradise, but walking around the city is a wonderful way to enjoy the gentle canals and the squares that are dotted around.
It is well-known for its red-light district, and many tourists venture there just to say they have seen it. However, there is much more to do in Amsterdam, such as visiting the Anne Frank House, going to the theater, or enjoying the delicious food served in the cafes and restaurants. It is said to be a city of hidden gems, and that with a little exploring you will find music venues, museums, breweries and many other things that attract the tourists to this stunning city.
Studies have shown that several small breaks throughout the year are more beneficial than one long break of two or three weeks. Perhaps you could follow the advice of the researchers and make city breaks your vacations for next year.