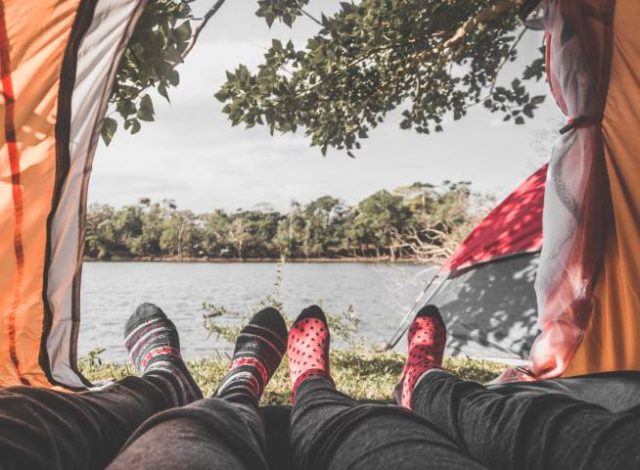 Camping is an exciting way to get away from the busy life, explore the nature around you, spend some quality time with your friends, and have fun. However, for the trip to go well, you need to prepare thoroughly in advance. Otherwise, the experience may be ruined by mosquitoes, blisters, bad weather, or a bad night's sleep.
If you think that preparation will take much time and effort, don't – the only thing you need is a proper plan and a checklist. And we've got your back – in this article, you'll find 7 best tips for preparing for your next camping trip. Read on, make sure that you're ready for anything, and have a good time.
Get the Right Gear
No matter how you plan your trip, you need to bring the right camping gear. If you want to spend a night in the wild, then you'll need a tent (and possibly an inflatable mattress), a sleeping bag, and a camp stove. These are absolute must-haves.
And don't forget about other practical things – from tools and flashlights to water purifiers and maps. You should also leave your Nike Air Jordan shoes at home and bring with you hiking boots instead. Then add some fun items like fishing gear and a hammock!
Consider investing in a durable camping storage box to keep your essentials organized and easily accessible. A well-organized camping setup ensures you're prepared for both the practical necessities and the enjoyable activities during your outdoor adventure.
You might be surprised at the amount of stuff you need for a simple weekend camping trip – but it's worth it in the end!
Map Out Your Route
You need to set up a route, find places where you can camp, and plan your day-to-day route. To do this properly, start with the map. Pick one that has a scale of 1:50.000 or 1:25.000, and make sure that it is as detailed as possible. Otherwise, you'll spend more time than necessary looking for trailheads or campsites. Ideally, you should have a map on hand for each day of your trip.
There are also apps that help you plan your trip. Many of them show a topographic map of the area and allow you to import your own data – so you can mark important locations and trails there. For example, if you want to make a multi-day hike, then use an app like BackCountry Navigator Pro; for shorter trips, try AllTrails.
Bring Plenty of Water
If you want to stay healthy while camping, then remember to bring plenty of water. Even if your campsite is close to a river or lake, you should still bring enough water for cooking and drinking – otherwise, you may get dehydrated. Also, don't forget to keep your water clean: boil it before drinking or use a water purifier like SteriPen.
Don't Forget Food
When preparing for your camping trip, don't forget to pack food – especially if you want to spend several days in the middle of nowhere. Make sure that you have enough food for everyone in your group, and pack it in a waterproof bag or container. If you're going fishing, then make sure to pack some fishing line and hooks as well!
Check Weather Conditions
Before leaving home, check the weather forecast for your destination – especially if you're going someplace remote. If it looks like bad weather is coming, then consider changing your plans. In that case, it's better to stay safe at home than to risk getting injured or killed because of bad weather conditions. If you're going off-roading, then pay especially close attention to the weather forecast – high winds and heavy rain can cause serious problems on the road!
Get Camping Permits
Make sure you have all the necessary camping permits and fees before leaving home. Depending on where you go camping, you may need to pay for access to public lands – for example, if your destination is a national park or wildlife reserve. The cost may be as low as $10 per person per day – or it could be much higher! Find out what the cost is before you go camping so that you don't get any surprises when arriving at your destination. Also, check whether there are any additional fees – for example, most parks charge extra fees for groups of more than 10 people!
Pack Lightly
The first few days of your trip will be very busy – after all, you'll have to set up camp and get used to life outside of civilization. However, after this initial period ends, it's time to pack up and hit the road – and this is when you need to pack lightly! If you have too many things with you, then they'll slow you down and get in the way while hiking. So pack only what you really need: if something else comes to mind later on, then leave it behind! This tip also applies when packing food: if you bring too much, then you won't be able to carry it all – so make sure that all of your food is packed into small containers!
The Bottom Line
The main purpose of going camping is to have a great time in nature and just enjoy the fun. So make sure that all of your preparations will result in nothing but positive vibes. Pack enough food and water, and think about some fun summer activities – so that you can spend your days doing exciting things. And make sure to inform your friends and family where you are heading and for how long.